The IFPI in Sweden has adjusted a few of its 2014 figures for accuracy's sake – and the net result is that streaming was even more of a big deal in the country than first reported.
According to the new stats, streaming-generated income in the country rose by 10.8% in 2014 to 787.53m SEK – which means it claims 79.8% of the country's total recorded music market value. (It was previously pegged at 79.2%.)
Unfortunately for Apple, the adjusted stats don't bring such good news for iTunes. It turns out that download sales fell 10.1% by value in Sweden last year to 37.9m SEK, and now represent just 3.8% of the total market.
In terms of the digital music market alone, the figures mean streaming dominates with 95% while downloads take just 5%.
Sweden's music market was down slightly last year as physical album sales plummeted by 33.8%, leaving streaming increases struggling to make up for the deficit.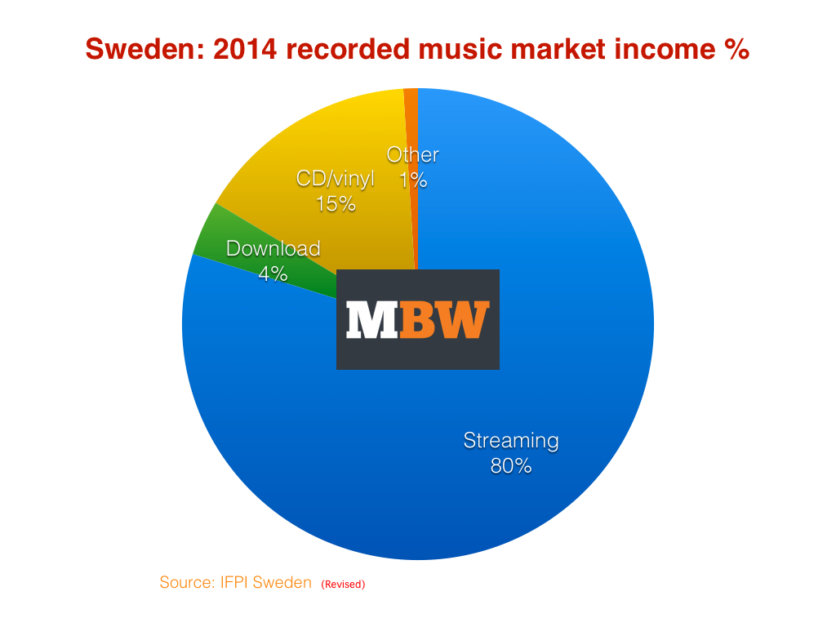 [Pictured; Ed Sheeran, whose I See Fire was No.1 in Sweden for seven weeks last year]Music Business Worldwide