Each week, The MBW Review gives our take on some of the biggest news stories of the previous seven days. This time, we take a look at the news that Spotify is looking to raise its second $500m investment in the space of seven months. The MBW Review is supported by Believe Digital. (The views in these articles are those of the writer and are not necessarily endorsed by Believe.)
---
It's a good bet that at least a portion of Daniel Ek's cornflakes ended up spluttered upon the pages of Svenska Dagbladet on Wednesday.
The Swedish newspaper broke the world exclusive that Spotify was looking to raise a new round of $500m in financing – which, if successful, would bring its investment accrual to over a billion dollars within 12 months.
There were a number of eyebrow-raising elements to the article, not least the under-reported scoop that Ek's company now has around 28 million paying subscribers and just under 100m total active users.
Yet the biggest revelation in the story will have also been the most sickening to those artists and songwriters who currently feel under-recompensed by streaming music services.
---
Dagbladet reprinted passages from a secret tender document which showed the lengths Spotify was willing to go in order to get its IPO up and away.
The long and short of it: investors wishing to add to the $1bn+ stockpile of funding Spotify has already chomped through since 2008 were offered a deal by which Ek's company would pay 4% interest on their money as a guaranteed loan.
If Spotify then floated within a year, these investors could convert their cash into stock – but not before benefiting from an additional 17.5% discount on the market-adjudicated opening share price.
If an IPO didn't take place until beyond 12 months, that discount would then increase to a fifth.
---
The economics of this fiscal striptease are deliberately irresistible, suggesting Spotify needs cash, and fast.
Imagine for a second you're a high-flying investor. (Unless you are one, in which case don't imagine – just read this and call your broker immediately.)
Now, let's also imagine you decide to buy all $500m of Daniel Ek's new convertible loan notes right away – and that Spotify floats 12 months later.
Before we even begin, you'll have earned $20m from Ek's guaranteed 4% interest parachute.
You're also then quids in for a further $87.5m boost from your 17.5% stock price discount (if you buy up shares with your full $500m and then sell right away – details).
Voila: you've just earned a $108m bonanza for literally doing nothing.
That's more money than Adele's record-demolishing 25 earned at retail in the US and UK last year.
None of this money will be seen by the talent whose songs made Spotify viable in the first place – the exact same talent which has been told for years to demonstrate patience in the face of unsatisfactory royalties from streaming services.
Hardly seems fair, does it?
---
The point here is not to fruitlessly emote about the vagaries of the rocky road to becoming a publicly traded company.
Spotify is a loss-making entity which (commendably) pumps out 70%-plus of its income to music rights-holders – one beset by threats from the likes of Apple Music and a heavily acquisitive Pandora, and artists making very public stands against its model.
To maintain its market leading position, the Swedish firm will have to use every trick in the book – and that means playing a bit dirty to bulk up its warchest.
It's just business.
---
And yet, we're talking about a day this year when new investors in Spotify will earn more than $100m, pretty much guaranteed, for doing nothing more than answering Daniel Ek's call.
We're also talking about a day where the major labels, who own somewhere between 15% and 20% of Spotify, get a ginormous one-hit windfall that looks impossible to attribute or audit to individual artists.
This will be a day when writers and artists, from Bieber blockbusters to one-fan wonders, collectively press their noses against the windows of Wall Street.
There, they'll witness Spotify investors – from Coca-Cola to the man with the most appropriate name in finance, Li Ka-Shing – counting their riches.
It will be a joyous day for Daniel Ek, but a miserable, infuriating one for musicians; the people who've enabled his machine to change lives, soundtrack birthdays, pump up parties and give Christmas extra sparkle.
Spotify would be an empty vessel without them. It would, quite literally, be worthless.
This week's news offered us a stark, uncomfortable reminder of who'll grow fat when Ek's IPO dream becomes a reality – and who's destined to miss out completely.
---
The MBW Review is supported by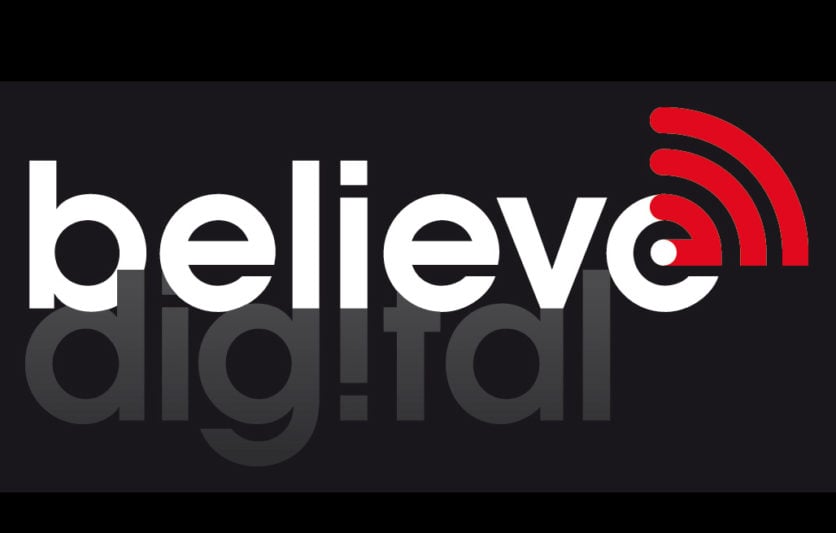 Believe Digital, a leading independent digital distributor and services provider for artists & labels worldwide. Believe empowers artists and labels to maximize the value of their music with a full suite of services. Championing innovation and transparency throughout its ten-year history, Believe prides itself on providing tailor-made services for each label and artist. Visit believedigital.com for more details.Music Business Worldwide