The executive responsible for overseeing Spotify's commercial performance is out: Chief Revenue Officer Jeff Levick is leaving the company.
Levick is a big deal at Spotify, reporting directly into Daniel Ek.
He ultimately oversees the commercial side of the firm's subscription business and its global ad sales team.
It is understood that ad sales staff who previously reported to Levick will now report to CFO Barry McCarthy – the man many believe Spotify brought in from Netflix to steer it towards a successful IPO.
News of Levick's departure comes in the same week that we learned Jonathan Forster, one of Spotify's top global sales execs, is also leaving the business.
Levick explained his decision in a blog post earlier today.
Spotify turned over $2.18bn (€1.95bn) in revenues in 2015, growing its income by 80% in the year.
Just $219m – or 10.1% – of this money was claimed by advertising sales, despite this category of income growing 98% year-on-year.
Subscription income grew 78% to $1.95bn, claiming 89.9% of all revenues.
New York-based Jeff Levick joined Spotify in September 2011 after two years as President, Global Advertising and Strategy at AOL.
Prior to this, he spent eight years at Google in various roles including Vice President of Industry Development and Marketing, Americas, as well as Director of the European Vertical Markets Group in London, and a member of Google's executive management team for Europe, the Middle East and Africa (EMEA).
Spotify officially confirmed it had surpassed 40m subscribers earlier today.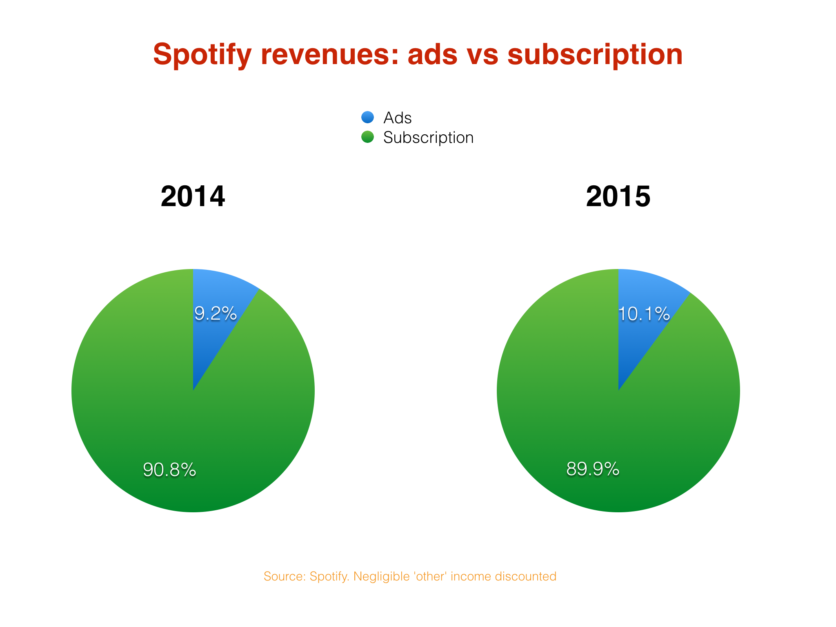 Music Business Worldwide