Spotify's share price hit an all-time high on Friday (January 8), rising 7% at the bell on the New York Stock Exchange to end the day at $353.11.
This jump translated into a market cap valuation of $66.94bn, according to YCharts.
That share price – and that market cap – were both more than three times bigger than Spotify's value back in mid-March 2020.
The lowest point of Spotify's share price that month came on March 16, when it closed at $117.64 – resulting in a market cap of $21.68bn.
---

---
Friday's bump in Spotify's share price came in the same week that Bank Of America increased its Spotify share price target from $357-per-share to $428.
Bofa's Jessica Reif Cohen raised that share price target while suggesting that Spotify's Q4 2020 results – announced early next month – are likely to show "sequential improvement in average revenue per user".
Spotify's current share price (sitting at around $346.80 at the time of publication) is higher than the majority of analysts quoted on eToro's research round-up.
However, at the high end, Maria Ripps from Canaccord Genuity offers a $375 target, with Ben Swinburne from Morgan Stanley and Doug Anmuth from J.P. Morgan both plumping for a $350 target.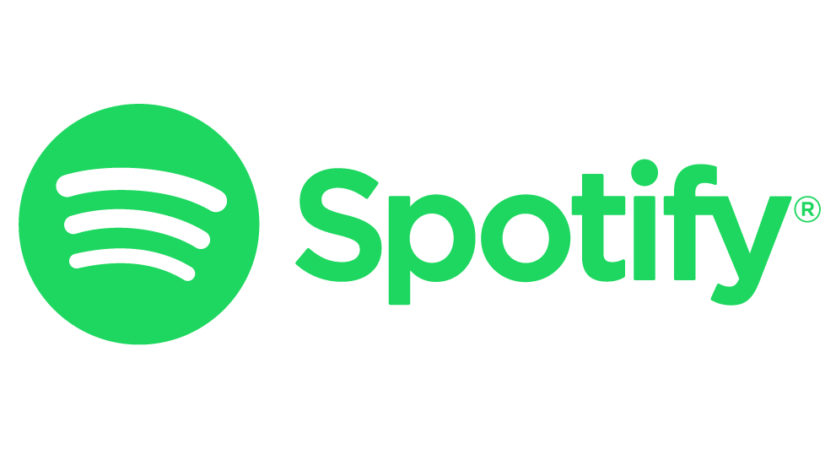 One reason Spotify's success on the stock market is particularly noteworthy is that, barring a miracle, the firm will once again post a heavily loss-making 12 months for the calendar year of 2020.
In the first three quarters of last year, show SEC filings, Spotify posted revenues of €5.712bn (USD $6.36bn), alongside a nine-month operating loss of €224m ($249m).
In those same nine months, the firm's pre-tax loss – weighed down by costs related to financing – came in at a whopping €530m ($590m, see below).
Considering that in its Q3 filings, Spotify projected that it would post a quarterly operating loss of between €32m and €112m in Q4, it seems almost guaranteed that Spotify's annual operating loss for 2020 will exceed a quarter of a billion Euros.
---

---
This dichotomy – the heavily loss-making Spotify being worth $67bn on the stock market – hasn't escaped the attention of music industry attorney Chris Castle.
In a thought-provoking blog on how Spotify is making Wall Street investors very rich while also running a loss-making operation – as many artists puzzle over their royalty statements during the pandemic – Castle writes: "Let's be clear–companies like Spotify don't get into business to eke out a profit. They get into business to get their snouts into the trough of IPO stock as fast as possible and share that wealth with as few people as possible."
He suggests that Spotify's current payout system – distributing a portion of its revenue to artists pro-rate – is a "grand deflection" from the actual, escalating material worth of the company.
Spotify has deliberately set its loss-making business model towards rapid growth, argues Castle, keeping its average subscription price (via ARPU) low. This, he says, ensures a "a race to the bottom on subscription price and to the top on share price".
---
Is there a way artists could participate more directly in Spotify's share price / market cap explosion? Castle argues yes – and it would be a particularly welcome during at a time, over the COVID pandemic, that many individual artists, robbed of touring income, are struggling as Spotify's stock continues to spiral upwards.
Essentially acting as a 'thank you' for the share price explosion, Castle suggests that Spotify – or even Daniel Ek personally – could distribute a round of cash (or, presumably, stock) amongst the independent artist and/or songwriter community.
"I don't object to the company's pricing decisions so much as the complete failure of Spotify to share its success with independent artists who make up a significant amount of its offering but who are doomed to scrap at the decimal point in search of a positive integer," Castle writes.
He adds: "Instead of launching billion-dollar stock buy-back programs to juice their share price, it would be a simple thing for Spotify to credit the royalty accounts of independent artists and songwriters with a cash infusion not connected to the revenue share deflection. They have a direct billing relationship with thousands of artists and songwriters and they could simply deposit some thousands in these accounts which overnight would help balance the inequities and also provide an alternative to government support payments."
---
With an estimated 3 million-plus artists on Spotify, depositing "thousands" in every act's account would obviously cost SPOT serious moolah; obviously enough, a $1,000 check for each of those three million artists would add up to $3 billion.
However, back in 2013, Spotify revealed that 20% of tracks on its service at that time had never been played; not even once.
In the light of Castle's blog, you wonder if a suitable baseline metric – like a minimum threshold of monthly plays on Spotify? – was taken into account… maybe tens of thousands, rather than millions, of deserving independent artists could be earmarked on the platform.
If so, the prospect of a $1,000 or $2,000 'phantom dividend' – aka a 'bonus' – paid out by SPOT to each of these artists during the current COVID crisis perhaps starts to sound like more of a feasible idea.Music Business Worldwide