Spotify will hold a quarterly earning call with investors on Thursday (November 1). Those investors will be hoping that Daniel Ek has some news to rally the company's share price.
At the bell on the New York Stock Exchange today (October 29), Spotify stock fell to an all-time day-close low of $139.11.
The previous lowest point at day-close for Spotify's stock on the NYSE came on its third ever day of trading (April 5) at $143.99.
---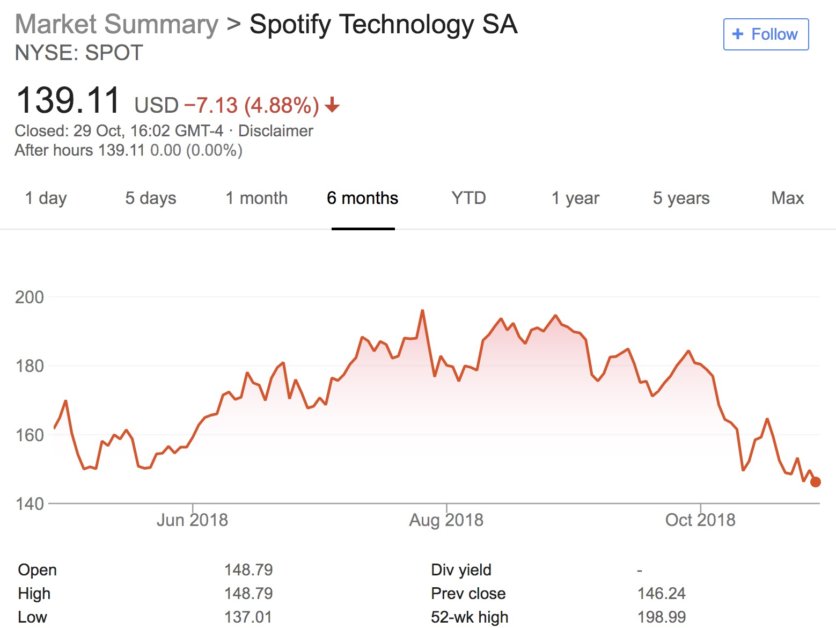 ---
The effect of today's stock price fall (-4.88%) has, according to YCharts and Bloomberg, dragged Spotify's market cap under $26bn to approximately $25.1bn.
That is over $10bn lower than the $35.3bn market cap Spotify's stock achieved at its height, on July 26, when the firm's share price reached $196.28.
Today's stock price ($139.11) is down close to a third (-29%) on that peak performance three months ago.
Spotify's stock has in part been hit by macro trends affecting the global stock market and, in particular, tech stocks.
---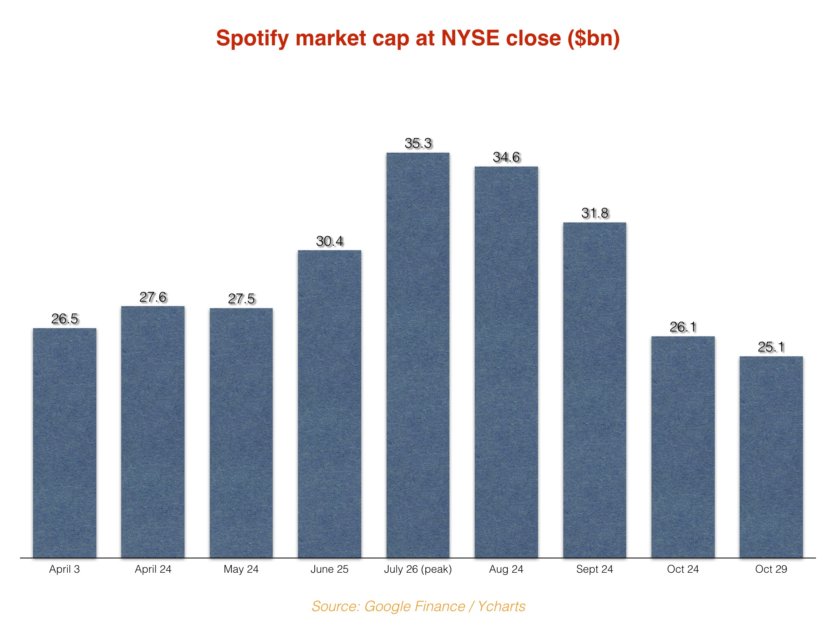 ---
Spotify generated €1.27 billion ($1.5bn) in revenue in Q2 2018, up 26% year-over-year.
That performance was in line with estimates, but the firm missed analyst expectations on Earnings Per Share, where it saw a loss of -€2.20.Music Business Worldwide