Just over a year ago, MBW broke the news that Apple Music had poached no less than four BBC radio producers to join former Radio 1 DJ Zane Lowe within its walls.
The exodus quickly became known as the 'Apple crumble' within the Beeb.
Well, the crumble hasn't stopped crumbling.
Now we learn that Spotify has pinched a handful of BBC staff to bolster its UK programming and curation team.
The biggest name to make the switch is BBC Radio 1xtra music chief Austin Daboh, who becomes Spotify's Senior Editor, Content Programming UK.
Joining Daboh at Spotify UK is Dexter Batson, an Assistant Producer at BBC Radio 1. Batson has spent five years at the Beeb working across stations such as 1Xtra, 6Music and BBC Radio 2.
In addition, Sara Sesardić is headed to Spotify UK as Music Editor.
Sesardić currently works as a Producer at radio content creator Wise Buddah, contributing to a range of shows at BBC Radio.
The trio will join Rob Khan in the Spotify UK playlist team, previously an Assistant Producer at BBC Radio 1 and 1Xtra, as well as James Foley – the former Deezer exec who became Spotify UK's Senior Editor: Product Programming in May last year.
---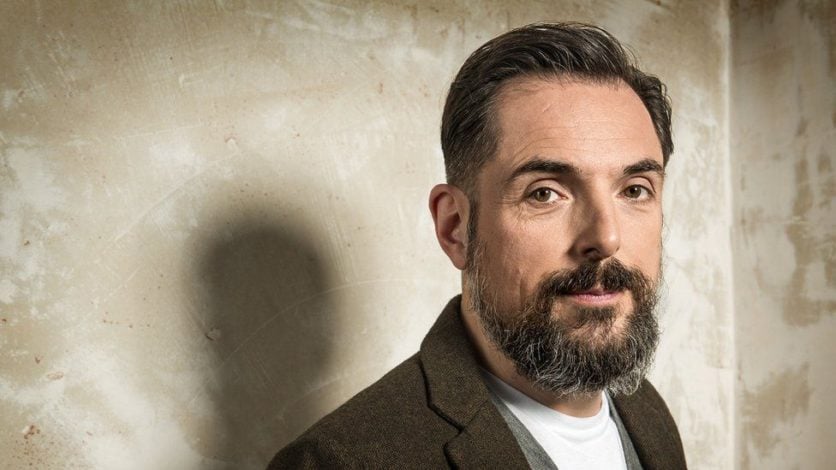 So if Spotify is raiding the BBC's talent bank, who's doing the poaching?
A good bet would be George Ergatoudis, the respected former BBC Radio 1 and 1Xtra Head of Music, who became Spotify UK's Head Of Content Programming UK in December last year.
Ergatoudis revealed his gaggle of new BBC-affiliated hires in a proud tweet on Friday night.
Interesting to note that the exec who replaced Ergatoudis at the BBC, Chris Price, just gave a telling interview on the subject of playlists to NME, in which he was asked about the power of streaming services like Spotify to switch fans onto new music.
"Radio 1 has been curating music for 50 years, so I like to think that we've gotten pretty good at it in that time," said Price.
"Streaming services have only been doing it for a very short time, they aren't that great at it yet, and therefore I don't really see them as competition."
A confident statement – yet with no less than nine (!) ex-BBC Radio creators now sitting within Apple Music and Spotify's ranks, one that continues to be tested.
Meanwhile, Austin Daboh – one of the UK's key tastemakers of grime and hip-hop music – has stated that he believes Spotify is "the future of music consumption".
---
The growing importance of streaming playlists is highlighted in a fascinating new feature on Buzzfeed, which also reveals/reiterates some killer stats about the format, including:
Half of Spotify's 100 million-plus global users are listening to its human-curated playlists – not counting the algorithm-driven Discover Weekly;
Spotify currently employs a 50-person human curation team which has created over 4,500 playlists, more than 30 of which have over 1 million followers;
Spotify's playlists cumulatively generate more than a billion plays per week;
According to estimates 1 in every 5 plays on all streaming services today happens inside a playlist – a number that's growing.
"All the signs point to playlists being the dominant mode of discovery in the near future," says Jay Frank, SVP of global streaming marketing for Universal Music Group.
"When it comes to trying to find something exciting and new, more people are going to want to go to trusted playlists."
MBW estimates that Spotify's first-party playlists alone are generating around $1m in payouts to the music business every single day.
Earlier this year, Spotify revealed its ten most popular playlists, which you can see below.
Today's Top Hits
Rap Caviar
Baila Reggaeton
Hot Country
TGIF
Get Turnt
Hot Hits UK
Exitos de Hoy
ElectroNow
Teen Party
[Pictured, clockwise: Austin Daboh, Dexter Batson, George Ergatoudis, Sara Sesardić and Rob Khan]Music Business Worldwide