Spotify ran a controversial promotion over Christmas in the US, which offered users three months of premium subscription for less than $1.
Now the deal is back.
According to MBW's source in the US, the promotion – 'Get 3 months of Premium for $0.99' – popped up on Spotify's homepage last week.
It is a clear attempt to draw in new subscribers through a traditional retail 'loss leader' initiative.
When the deal first appeared late last year it caused plenty of industry chatter – but MBW understands that it also led to the fastest subscriber growth spurt in Spotify history.
It's surely no fluke that this competitive audience recruitment tool has resurfaced shortly after the launch of Tidal and so close to the reveal of Apple's new streaming service next month.
Either way, it will be sure to raise some commotion amongst music rights-holders, particularly those who feel Spotify should be doing more to push non-paying users towards becoming monthly premium subscribers.
Spotify, of course, would probably counter: that's exactly what this offer is trying to achieve…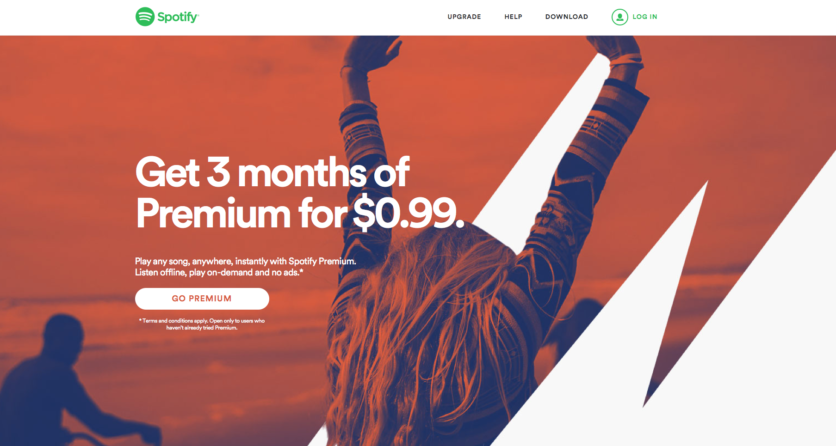 Music Business Worldwide