Last week, MBW revealed that Spotify was out of contract with all three major labels – and locked in a tense dispute over the 55% revenue share it pays recorded music rights-holders.
In the same story, we told you that the Swedish company was now willing to negotiate over premium-only content as part of new deals.
And on Monday, we reported that Spotify had deliberately blackballed Katy Perry's Apple-exclusive comeback single on its biggest playlists – a decision which had a material impact on the track's disappointing performance worldwide.
Today, MBW brings news that, for some, will be more surprising than any of that.
Spotify is starting to make its own records.
---
Multiple cast-iron sources have informed us that, in recent months, Daniel Ek's company has been paying producers to create tracks within specific musical guidelines.
We're also hearing that these producers receive a flat fee for their work, in addition to studio and musician expenses – but Spotify holds on to the master copyright. (Publishing rights, we understand, may be up for grabs.)
The subsequent tracks appear on Spotify under fake artist names.
These fake artists are credited on Spotify with owning their own master rights.
But they don't. Because they're made-up people.
---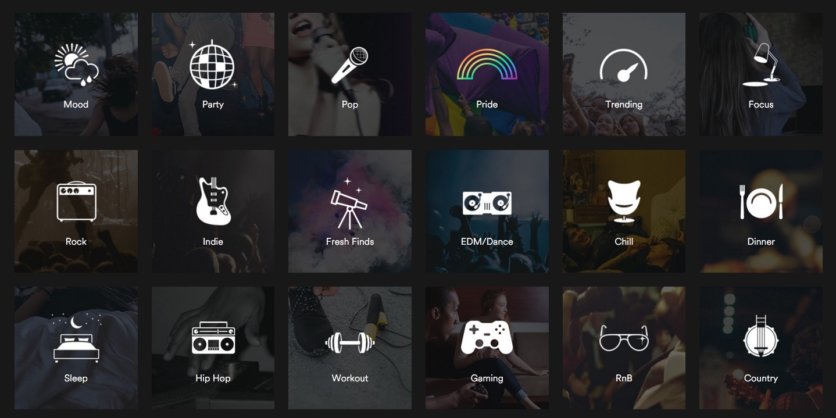 MBW understands that Spotify is instructing producers to create tracks – typically without vocals – which fit certain genres and themes, including jazz, chill and peaceful piano playing.
Hmm. Why would Spotify be instructing producers to write and record tracks of this nature?
Bingo: to appear on some of its relaxing first-party playlists, which boast millions of followers between them.
MBW is 100% sure that these tracks exist. We've even heard some of them.
We promised our sources we wouldn't tell you who the fake artist names are, so we won't.
But we can tell you that we're aware of five Spotify-owned tracks that each have more than 500,000 streams – and one with over a million.
"Even the majors don't know about this," one source told MBW.
"If they did, it would be bound to cause some interesting debate, especially during licensing negotiation time."
---
Some perspective: these Spotify-funded recordings aren't going to be troubling the pop charts anytime soon.
They also fit with an existing strategy at the streaming platform – that of creating its own original entertainment content.
Witness Spotify's recent first-party documentary, Metallica: The Early Years, and its string of other Netflix-style original video programmes in the works.
MBW understands that Spotify feels a key reason to create these tracks is quality control: by making its own songs for 'Chill' playlists, for instance, it can curate musical blends exactly to its taste.
The Spotify-owned masters are seen internally as something of an experiment, rather than a large-scale disruption to the platform's catalogue – which, remember, holds over 30 million licensed tracks.
In other words, Spotify's not going to be trying to develop the next Drake anytime soon.
---
However, certain rights-holders – including independent rights-holders – make good money from having their tracks played on Spotify's relaxing/piano/chill/jazz playlists.
They surely won't be delighted to hear that the company is ousting their records on these playlists in favour of its own masters – especially when its own masters are capable of surpassing a million plays.
More conspiratorial minds might wonder what effect a larger-scale version of this strategy may have on Spotify's overall payment to recorded rights-holders – and where on its playlist map the trend might go next.
Classical? Electronic? Blues? Dinner? Pop?
Spotify owns 'Chill' playlists with more than 700,000 followers; 'Dinner' playlists with more than 300,000 followers; and 'Focus' playlists ('Peaceful Piano') with almost 2 million followers.
From now on, none of them are the exclusive preserve of artist and label partners any longer.Music Business Worldwide