MBW's Stat Of The Week is a series in which we highlight a single data point that deserves the attention of the global music industry. Stat Of the Week is supported by Cinq Music Group, a technology-driven record label, distribution, and rights management company.
---
Spotify has made a number of company acquisitions over the past three years to scale its audio and podcast business – and now we know how much it paid in total for them between February 2019 to the end of Q2 2022.
Last month, Spotify published its Q2 results for the three months to end of June, and within its SEC filing, the company printed precisely what it paid for recent acquisitions Findaway,  Podsights and Chartable, and Sonantic.
This information, combined with disclosures in Spotify's annual report for 2021 (published in February) about a number of podcast-related acquisitions made by the firm, paints a clearer picture of Spotify's acquisition spending specifically on companies in order to grow its podcast business.
According to MBW calculations, the grand total comes to $1.26 billion.
This figure doesn't include estimated spending on talent and content deals with celebrities including the likes of Joe Rogan (reported to be $200m), Barack and Michelle Obama (reported to be $25m), Prince Harry and Meghan Markle (est. $30m) and Call Her Daddy (reported to be worth $60m.)
In February this year, Spotify made two podcast-related acquisitions via Podsights and Chartable.
Podsights is a podcast advertising measurement service, and Chartable is a podcast analytics platform.
In Spotify's SEC filing, the company notes that "these acquisitions allow the Group to expand and scale its podcast monetization and product offering for advertisers and publishers".
Spotify says that it paid €83 million ($93.1m) in cash for the two acquisitions.
Plus, in June, Spotify closed its acquisition of digital audiobook distribution platform Findaway for €117 million ($124m), after announcing the deal in November 2021.
At the time, Spotify and Findaway said the deal was intended to "accelerate" the music streaming company's entry into the "rapidly growing audiobooks industry" dominated by the likes of Audible, which was acquired by Amazon for $300 million in 2018.
In addition, last month, Spotify acquired 100% of London-based Sonantic, an AI voice platform that claims to be able to create "compelling, nuanced, and stunningly realistic voices from text".
Sonantic recently built a custom AI voice model for actor Val Kilmer, which was used in the most recent Top Gun film, Top Gun: Maverick. Spotify reports that it paid €91 million ($96.8m) in cash for the company.
Meanwhile, since February 2019, Spotify has also acquired the following companies:
Betty Labs, in March 2021, for €57 million ($68.6m)
Spotify acquires Podz, in June 17, 2021, for €45 million ($54.2m)
Megaphone, in December 2020, for €195 million ($232.6m) in cash.
The Ringer, in March 2020, for s €170 million ($187.4m)
Parcast, in April 2019, for €49 million ($55m).
Gimlet Media, in February 2019, for €172 million ($195.3m).
Anchor, in February 2019, for €136 million ($154.4m).
---
According to Spotify's most recent financial results, at the end of Q2, the company had 4.4 million podcasts on the platform, and released 100 new Original and Exclusive podcasts globally across the quarter.
Spotify says that the number of MAUs that engaged with podcasts grew in the "substantial double-digits" YoY.
Spotify reached 188 million total global subscribers in Q2 2022, after adding 6 million net Premium subscribers to its user base during the quarter.
In terms of finances, Spotify generated €2.86 billion (USD $3.05bn) in quarterly revenues in Q2, up 23% year-on-year (15% at constant currency).
---
All EUR-USD conversions made at the average rate of the relevant period according to the European Central Bank.
---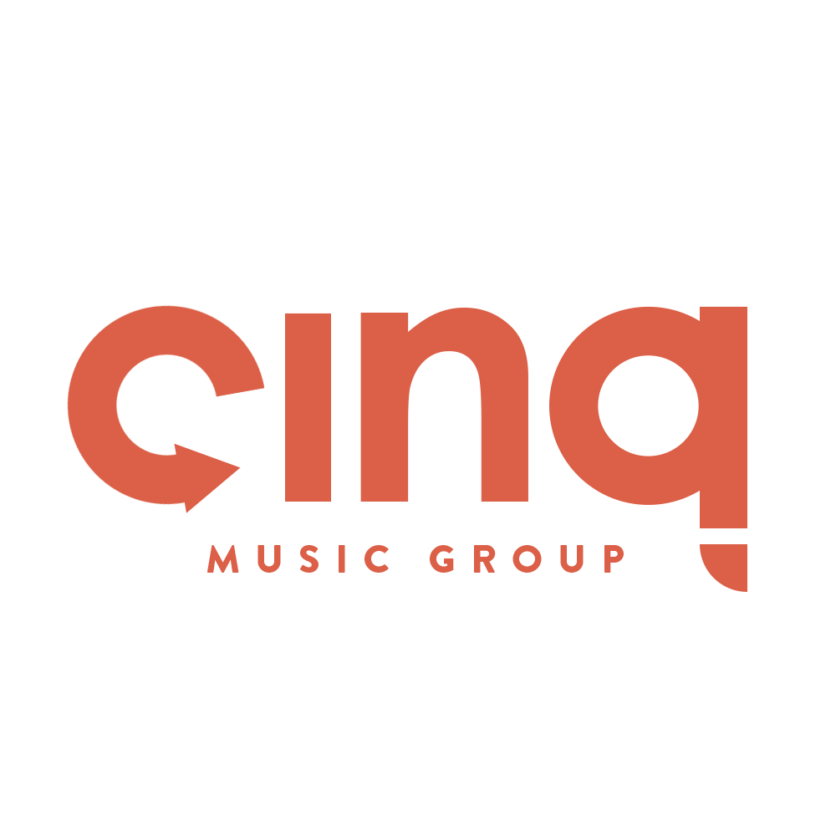 Cinq Music Group's repertoire has won Grammy awards, dozens of Gold and Platinum RIAA certifications, and numerous No.1 chart positions on a variety of Billboard charts. Its repertoire includes heavyweights such as Bad Bunny, Janet Jackson, Daddy Yankee, T.I., Sean Kingston, Anuel, and hundreds more.Music Business Worldwide