Spotify has signed a lease for a huge New York office at Four World Trade Center – where it will create over 1,000 jobs.
The streaming company has committed to taking 378,000 square feet on floors 62-72 of the skyscraper – more than double the size of its current NY base.
The news was revealed earlier today by the Governor of New York State, Andrew Cuomo, who took to Facebook Live to proudly announce details.
It is currently unclear what the future holds for Spotify's existing Manhattan's Flatiron District HQ, where approximately 600 employees work across two floors covering 140,000 square feet.
"I hope Spotify's expansion sends a clear signal to the tech community that New York is open for business," said Spotify General Counsel Horacio Gutierrez.
"Spotify is going to be adding over 1K employees here in the great State of New York."

Andrew Cuomo
Andrew Cuomo confirmed on Twitter: "Spotify is going to be adding over 1K employees here in the great State of New York, and moving into Four World Trade Center."
---
The idea of Spotify creating another 1,000 jobs may raise some curiosity amongst music industry rights-holders still yet to agree long-term licensing deals with the company.
Spotify is understood to be asking labels to agree to drop their revenue share from 55% to 52%, in order to help the company display better profitability prospects to Wall Street – and ultimately to IPO.
A recent report from TechCrunch suggested that Spotify was now mulling whether to delay its IPO attempt until 2018, partly to take the pressure off these licensing discussions.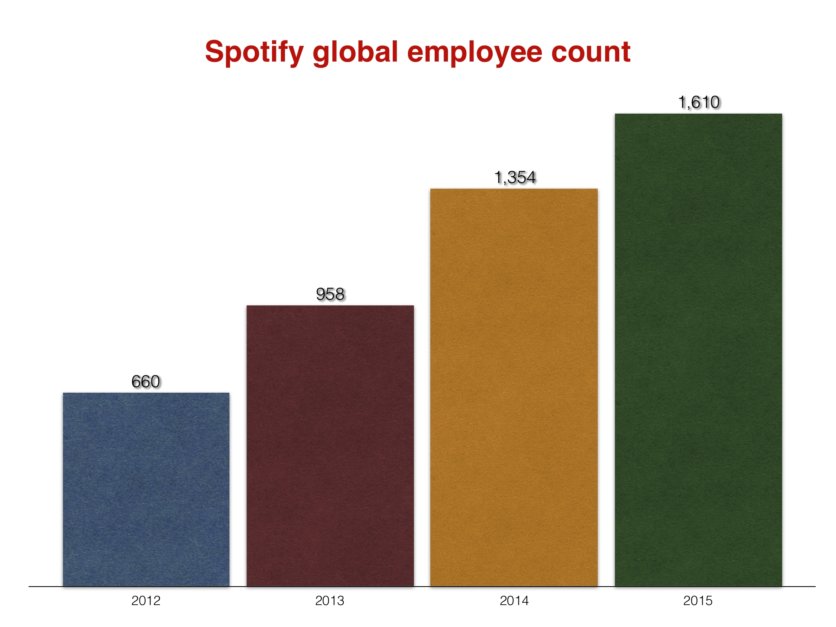 However, Spotify took on $1bn in convertible debt in March last year, with terms which will heavily punish it for any delay in flotation.
After next month is through, interest on this money will increase 1% every six months from a starting point of 5%.
In addition, lenders of the $1bn convertible debt such as Dragoneer and TPG could net a 25% discount on Spotify shares if it postpones the IPO into 2018.
---
According to financial filings, Spotify's global headcount reached 1,610 people in 2015 – representing a 19% year-on-year increase.
The company's annual salary bill hit $173m (€155.3m) in the same year, meaning its average employee was paid more than $107,000 annually (up 13% on 2014).
Add in related expenses such as social security, pensions and share-based compensation, and Spotify spent $271m (€243.4m) on personnel in 2015 – a year-on-year jump of 35%.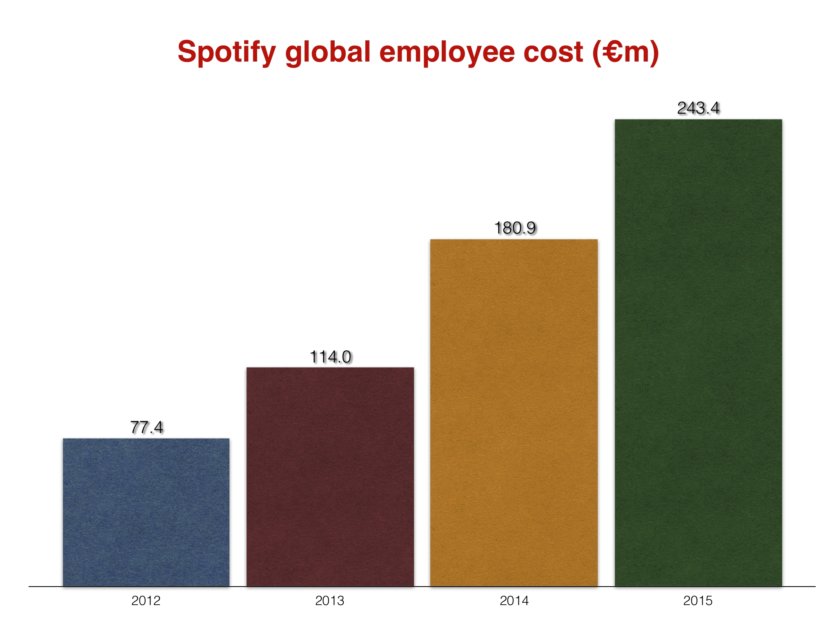 That works out at an annual cost of more than $168,000 per employee.
At that rate, another 1,000 employees would add around $168m to Spotify's yearly expenditure.
Worth bearing in mind, however, that Cuomo didn't say Spotify would be adding 1,000 net employees globally – ie. functions that were previously covered in another country/US state may be included in the 1,000 new New York positions.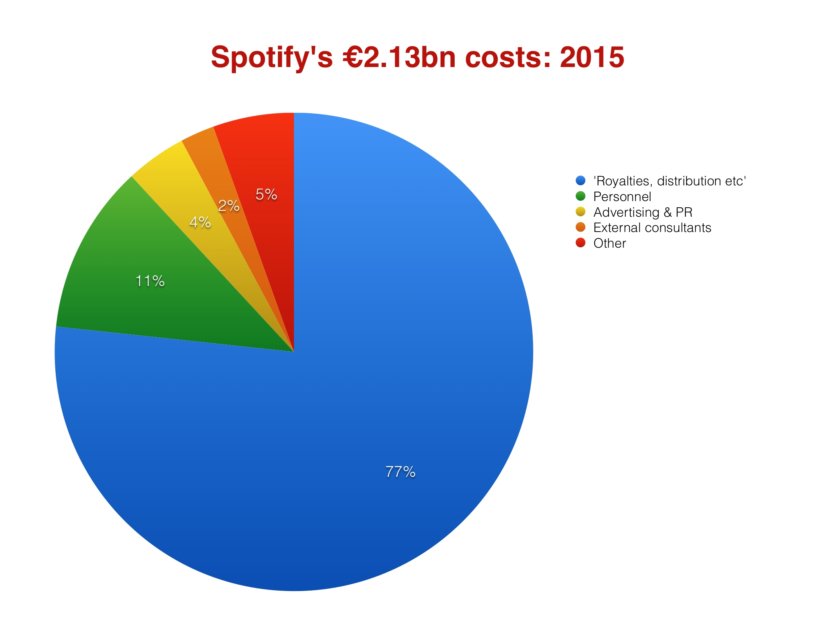 Music Business Worldwide