Loss-making Spotify and Apple Music rival SoundCloud Go is getting aggressive on price.
A subscription to the premium on-demand streaming service's top tier offering typically weighs in at $9.99-per-month.
But in a fresh promotion, new users to the service can sign up to three months of access for just $1.
The discount mirrors similar promotions run by Spotify at various points in the last few years, which have helped Daniel Ek's streaming service attract a spike in paid-for sign-ups.
SoundCloud usually offers users three price tiers: access to its standard platform remains free, or consumers can upgrade to the no frills version of SoundCloud Go for $4.99 a month.
The $4.99 product offers users offline listening and no ads, but does not include access to the premium catalogues of major and indie labels.
For that, users have to sign up to SoundCloud Go+, which retails at $9.99-per-month – but is now available for a limited period at the $1 for three months level.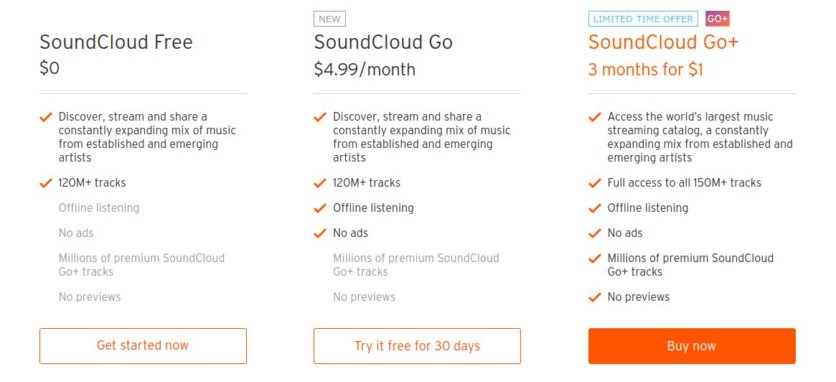 SoundCloud was reportedly hoping to sell for $1bn to Spotify in the second half of 2016.
That was the same price tag that put off Twitter (now a SC investor) from buying the firm in 2014 – and Daniel Ek's company went the same way, reportedly pulling out of any interest in the acquisition.
Earlier this year, SoundCloud filings revealed that the company's revenues in 2015  grew 21.6% to €21.1m ($22m) – but that its annual net losses accelerated 30.9% to €51.22m ($52m).
Appraising the state of SoundCloud's business in a Director's report, co-founder Alexander Ljung (pictured) noted:
"The assumption of a successful launch of the new subscription service is the key element of [our] financial projections for the next three years… [This] bears financial risks regarding the operating results and cash flows of the group.
"The occurrence of these risks can seriously affect the ability of the group to generate sufficient cash to cover the planned expenditures and could require the Group to raise additional funds which have not yet been agreed.
"Whilst the directors believe that the Group will have sufficient funds to continue to meet its liabilities through 31 December 2017, the risks and uncertainties may cause the company to run out of cash earlier than that date, and would require the Group to raise additional funds which are not currently planned.
"These matters give rise to a material uncertainty about the Group's ability to continue as a going concern."Music Business Worldwide