In April, SoundCloud announced a special partnership with Pharrell Williams and i am OTHER in which the parties asked the global SoundCloud community to share original tracks "inspired by the moment". (That moment, in the most part, relating to the strangeness, sadness and sense of displacement caused by the COVID-19 pandemic.)
These artists were asked to use the hashtag #SCxiamOTHER to denote their participation in the campaign.
Today (July 10) SoundCloud has revealed that it received 25,000 submissions and revealed the first ten tracks selected for i am OTHER, Volume 1.
The company says all ten of the acts "impressed Pharrell". And that is for sure a cool thing to do.
---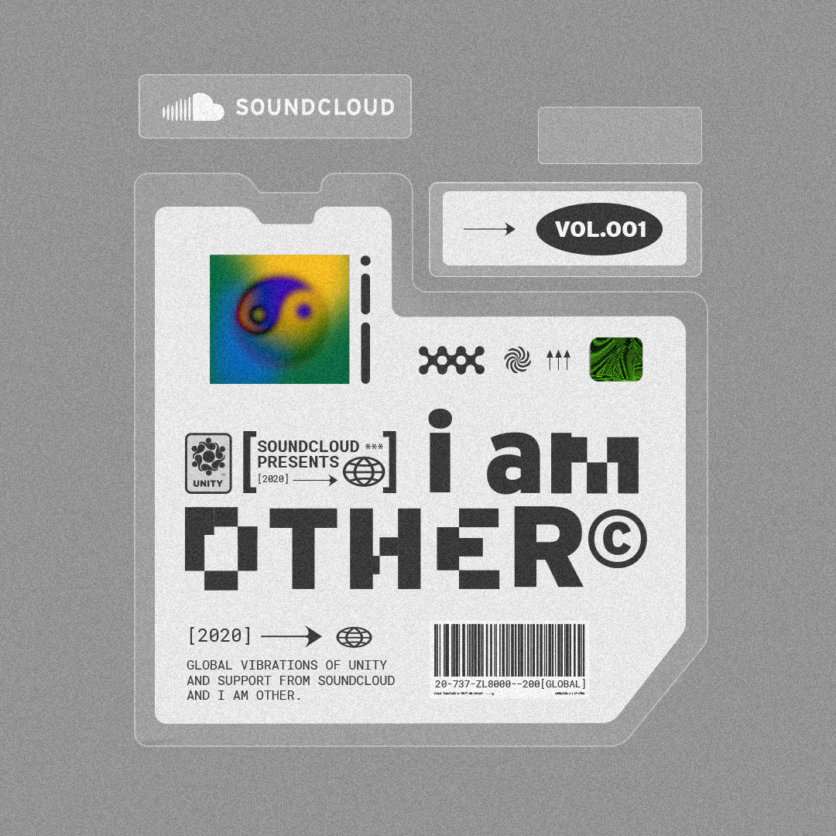 ---
You can stream the full album through here (and do so as much as you like, actually, because all proceeds raised will go directly to Sweet Relief and Help Musicians, two charitable organizations who are on the frontlines supporting artists during the pandemic).
In addition SoundCloud and i am OTHER have announced i am OTHER, Volume 2 – "a new compilation project highlighting innovative work from emerging artists that promotes messages of power, unity, and love".
Regarding i am OTHER, Volume 2, SoundCloud said today: "People around the globe are joining together to fight for social justice and racial equality. To be part of the fight for longstanding change, SoundCloud and i am OTHER will continue to work together to elevate voices encouraging us all to stand up and speak out. "
More details on i am OTHER, Volume 2 and how artists can submit their tracks to be announced soon.
But right now, here, in SoundCloud's words, are the artists who made the cut for i am OTHER, Volume 1, and what made them stand out.
---
DLP & NSTASIA (pictured, main)
Track selected: "Couch"
Homebase: Los Angeles, CA
DLP and NSTASIA have musical chemistry. The superstar producer and songstress combo mesh their unique talents on the woozy yet sultry banger "couch." With NSTASIA on a feature hot streak and DLP partnering up with SoundCloud to launch his own label, "The Future will Bang" this is far from the last you'll be hearing from the pair.
---
thomboi
Track selected: "pothead"
Homebase: Los Angeles, CA
With a golden pen and an ear for infectious indie pop melodies, thomboi is a singer-songwriter on the rise. On "pothead" they paint the numbness of drug use in stunning detail, laying sincere lyricism into heart wrenching production. With writing credits for Troye Sivan and Martin Garrix under their belt, thomboi is clearly a rising voice.
---
Mophead
Track selected: "Rickey Smiley"
Homebase: Atlanta, Georgia
While Mophead's signature blonde afro may be what first catches your eye, it's her razor sharp bars that will hold your attention. Originally a visual artist, Mophead's vivid lyrics and animated charisma are a winning combo. It's only a matter of time before she's on tour with similar minded rap heavyweights like DaBaby and Stunna 4 Vegas.
---
Big Mont
Track selected: "My Own Eyes"
Hometown: Peekskill, NY
Peekskill, NY may not be known as a rap haven, but Big Mont could very well change that. The self-produced rapper weaves intricate rhymes into his own soulful beats, striking a balance that'll excite rap purists and casual listeners alike.
---
Glvsshouse
Track selected: "Games"
Homebase: Los Angeles, CA
It only takes a few seconds of listening to glvsshouse's "Games" to realize the LA-based singer, songwriter and producer has a gem on his hands. A former punk frontman, Glvsshouse is a pro at wearing his heart on his sleeve while looking effortlessly cool doing it.
---
Kota the Friend
Track selected: "B.Q.E (#BLM)"
Homebase: Brooklyn, NY
When Kota the friend says that he's "self made" he isn't kidding. The 27-year old rapper has honed his independent hustle, growing his fanbase on his own terms. "BQE" is a tribute to the NYC train lines that undoubtedly helped him make that journey.
---
Shaylin
Track selected: "Magic"
Hometown: Chicago, IL
Shaylin's singing voice is super naturally smooth. Having been singing since she was 5 years old, it's no wonder her signature sound puts her heavenly vocals front and center. With "Magic" she makes love sound like a mystical force that, just like her career, is sure to grow quickly with time.
---
Dot Cromwell
Track selected: "God Bless"
Hometown: Philadelphia, PA
Hailing from Philadelphia and based in Brooklyn, Dot Cromwell is an artist with a talent for pulling beautiful songs from challenging places. "God Bless" is an optimistic anthem that couldn't have come at a better time. Over trap drums and gospel organs, Dot paints a picture of a brighter tomorrow.
---
Mike SB
Track selected: "Slow Day"
Hometown: Broward County, FL
When eclectic tastes meet flawless execution you get an artist like Mike SB. The 24 year old South Florida native cites a range of musicians from Eminem and 2Pac to Limp Bizkit and Metallica as his influences. Yet as crazy as that list sounds, on bangers like "Slow Day" Mike SB makes it work with ease.
---
Ruuth
Track selected: "Wake Up As You"
Hometown: Berlin, Germany
Ruuth is destined for the festival mainstage. The Berlin based songstress makes larger than life pop, where technicolour synths glow behind her stunning voice. Having already conquered Hype Machine's #1 slot with her first upload "All About", Ruuth is well on her way to the top of Coachella's marquee.
Music Business Worldwide