Sony's had a busy year in the acquisition stakes, snapping up Ministry Of Sound and Essential Music & Marketing – but it's not going to stop there.
The global giant recently promised its investors that it would be "aggressively pursuing acquisitions and joint ventures to increase repertoire base", MBW has learned.
The news comes little over a year since Sony bought German metal specialist Century Media and fully acquired The Orchard in a $200m deal, having previously owned 50% of the company.
Earlier this year, Sony Corp acquired the 50% it didn't previously own in Sony/ATV for $750m – making the company a true music powerhouse across all rights.
MBW has got hold of an investor presentation from July in which Sony Entertainment boss Michael Lynton and Sony Music Entertainment CFO & EVP Kevin Kelleher reveal a number of key strategic priorities for the major music company.
Interestingly, Sony says it aims to 'capture and exploit broader rights from new artist signings', as well as 'further develop new business ventures' in the wake of success from Sony Music Originals, Provident Films and digital studio JV Astronauts Wanted.
There's an interesting hint at the company's digital strategy, with mention of the 'managing decline of downloads through new offers / windowing' – suggesting the days of the iTunes-first exclusive deal may not be over.
Unsurprisingly, 'closing the market share gap with Universal' is right at the top of the business's to-do list.
Elsewhere, Sony says it will 'increase transparency to artists on sales and royalties' and suggests it will 'continue to re-evaluate [our] organizational structure as the market transitions to digital'.
Sony's music business includes Sony's publishing and 'visual media and platform' divisions, in addition to its recorded music operation.
You can see the full presentation below. Click on each slide to maximise it.
---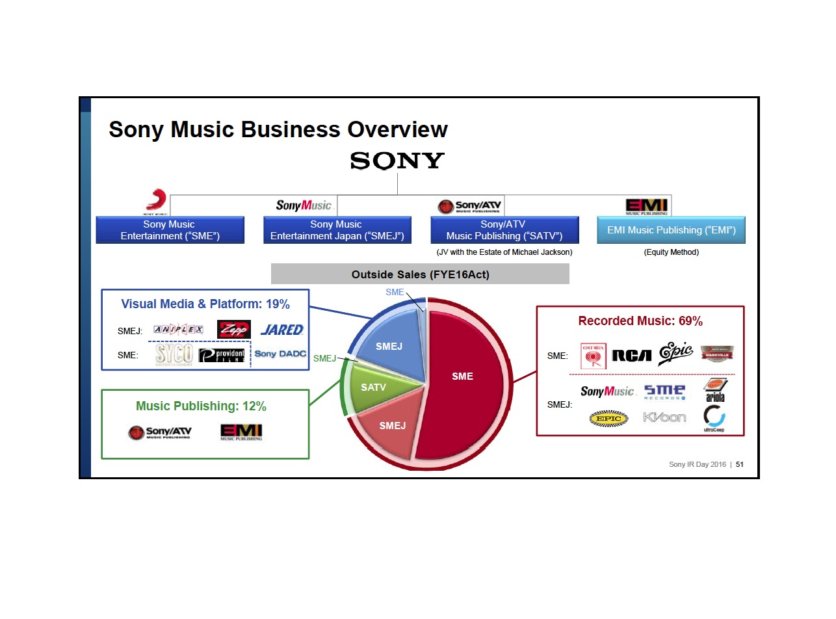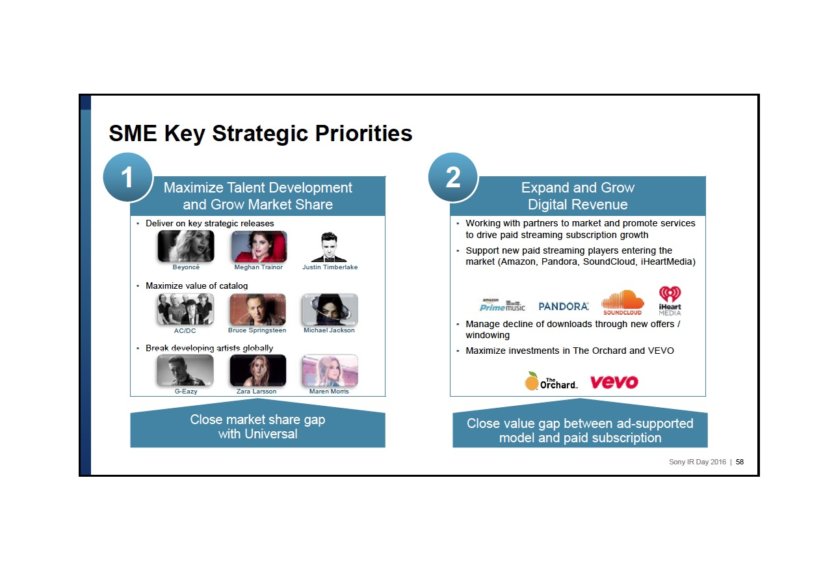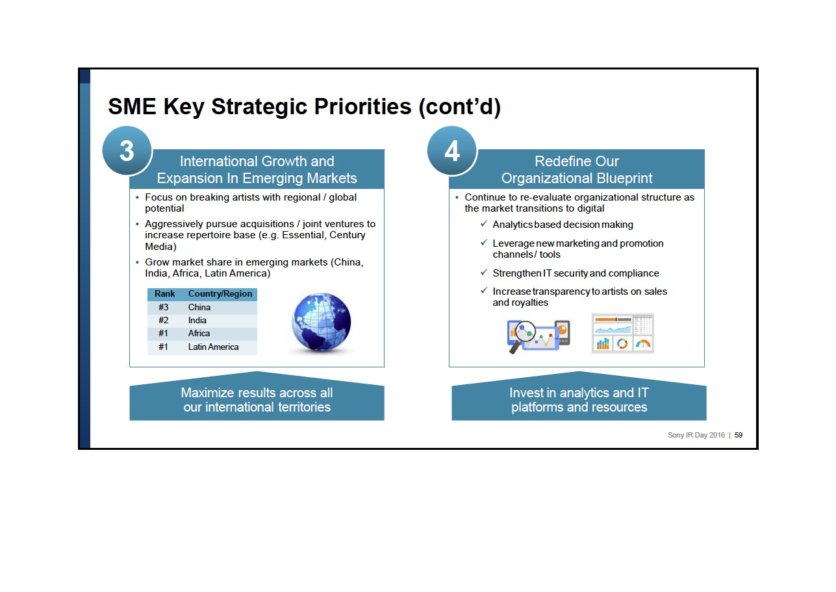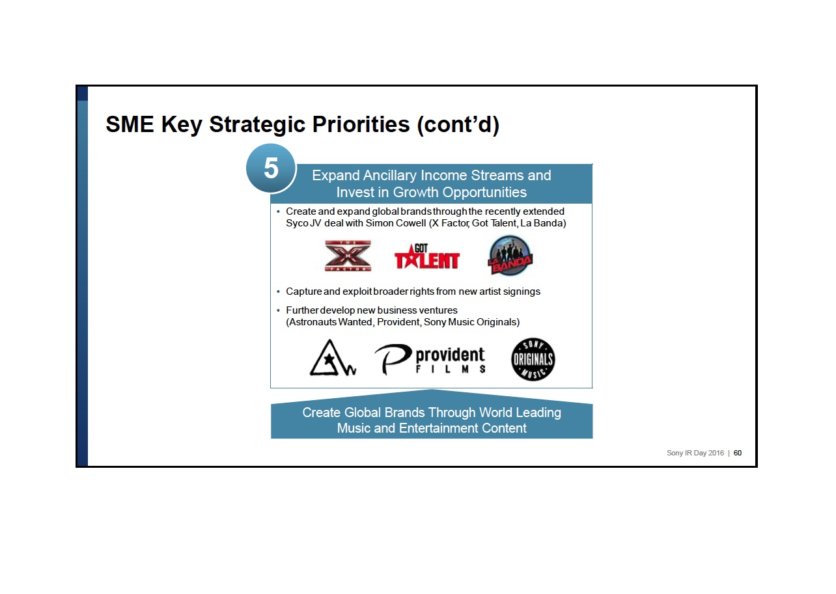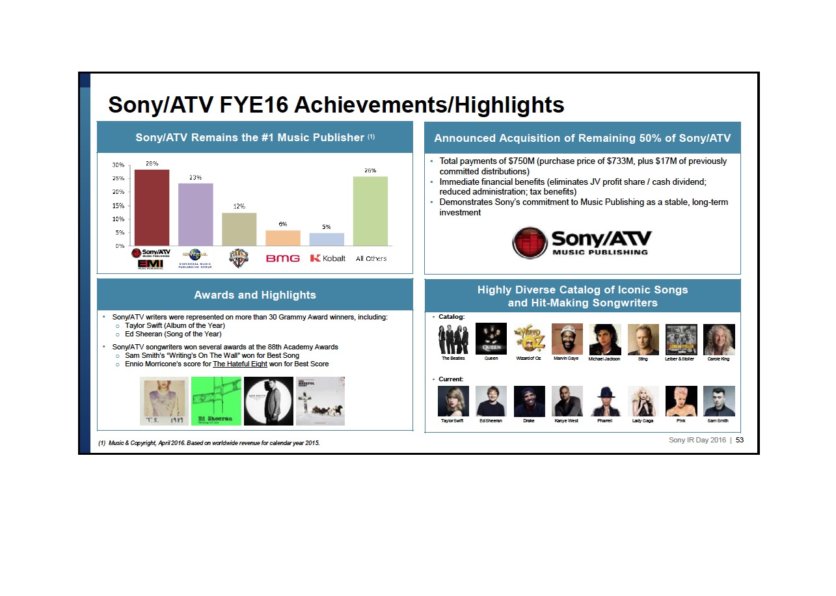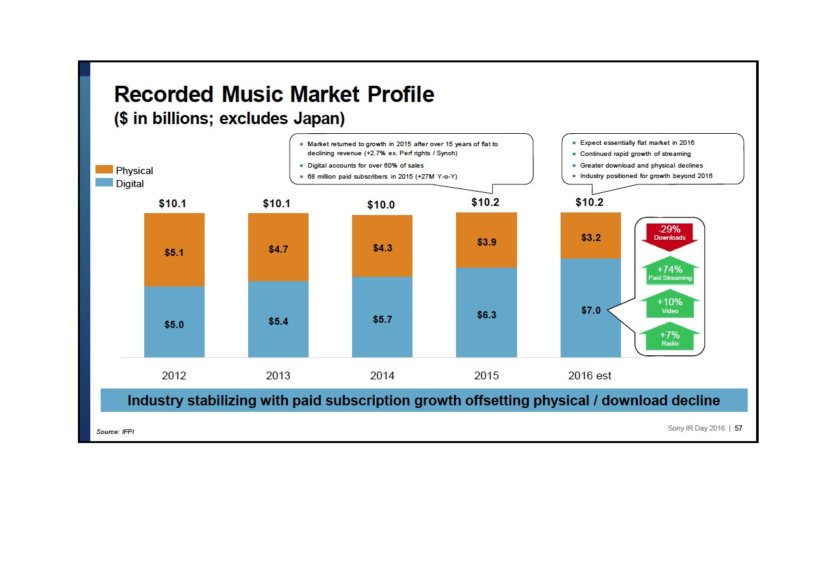 Music Business Worldwide