Sony Music Group has suspended its operations in Russia.
The move follows an announcement on Tuesday (March 8) that Universal Music Group, the world's largest rightsholder, has suspended all operations in Russia and has closed its offices in the country.
In a statement issued today (March 10), Sony Music Group, said: "Sony Music Group calls for peace in Ukraine and an end to the violence."
The statement added: "We have suspended operations in Russia and will continue our support of global humanitarian relief efforts to aid victims in need."
Sony Music is the latest entertainment company to pause operations in Russia, amidst the ongoing invasion of Ukraine.
Live Nation announced that it will not be doing business in/with Russia, while Netflix has pulled its service, and TikTok has also scaled back its platform in the country.
Additionally, earlier this week, UK collection society PRS for Music, which represents the rights of over 160,000 songwriters/composers and music publishers around the world, revealed that it has "formally suspended, with immediate effect," its rights representation agreement with its Russia-based counterpart, the Russian Authors' Society RAO.
US-based collection society BMI – which has long held an international reciprocal agreement with PRS – also issued its own statement regarding its relationship with Russia's RAO: "BMI has suspended its copyright representation payments to RAO, the Russian collection society for musical works.
Added BMI: "Additionally, we are working with CISAC on a broader effort that will help benefit creators in the Ukraine and surrounding areas, while also providing humanitarian aid to those who are so desperately in need."
The Italian Society of authors and Composers, SIAE, also decided to stop payments to RAO last week.
Today's news follows SMG's statement made last week about the company's humanitarian support to the people of Ukraine.
In a statement issued last week, SMG explained: "As part of its aid to the people of Ukraine, Sony Music Group is donating to the Red Cross, Direct Relief, International Medical Corps, Save the Children and World Central Kitchen.
"An [SMG] employee donation-matching program is in place as well, to help further the efforts of these global organizations that are providing relief directly to those in need."
---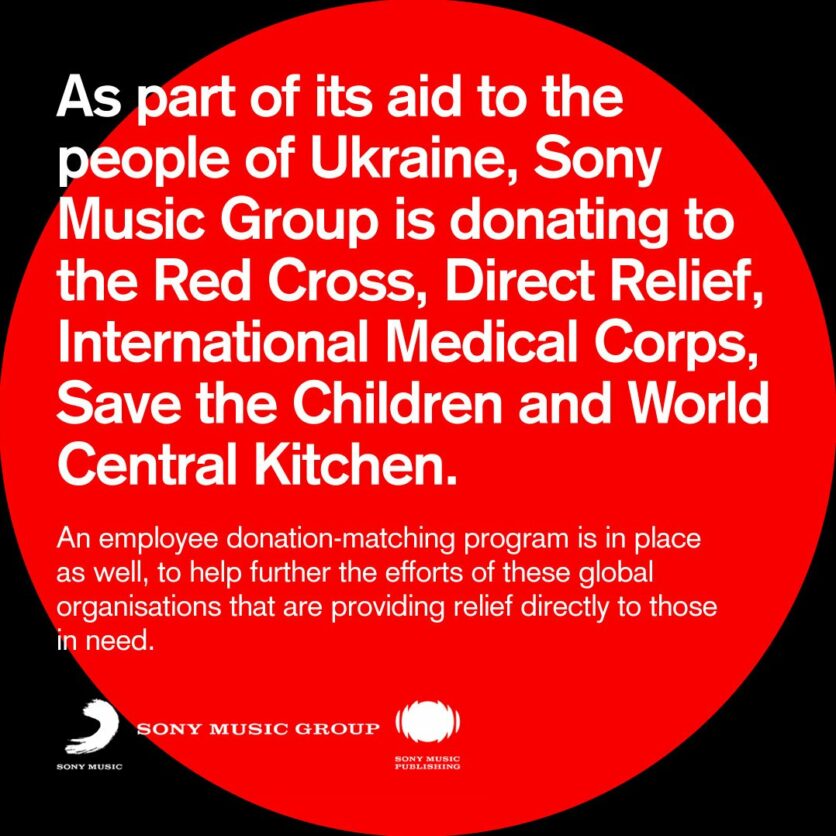 ---
All three majors have made donations to organizations focusing on the people of Ukraine.Music Business Worldwide