The MBW Review gives our take on some of the music biz's biggest recent goings-on. This time, it's a humdinger: the fact Sony's buyout of Sony/ATV has been approved by the often-sceptical European Commission. The MBW Review is supported by FUGA.
---

Don't get too fond of that Sony/ATV logo, now. It's simply got to go.
Welcome to the age of Sony Music Publishing.
Having won what many thought was beyond it – unconditional EC approval – the path is set for Sony Corp to take 100% ownership of Sony/ATV worldwide.
By doing so, Sony's labyrinthine music rights ownership structure should finally get straightened out.
Sony Corp's US company currently owns 50% of Sony/ATV, while having to answer to its 50% partner – the Jackson Estate.
In addition, Sony owns 100% of its separate Japanese publishing company, plus a 30% stake in EMI Music Publishing – from which it takes 15% of net publisher share as an administrator.
Even for the nebulous, maths-heavy world of music publishing, that all sounds like 100% of a headache.
---
By completing its $750m acquisition of Sony/ATV, Sony's music arm suddenly looks more far orderly.
One would anticipate that, soon enough, we'll see Sony Music (records) and Sony Music Publishing run side-by-side – unified, worldwide entities which, when combined, will really give Universal Music Group a run for its money.
In terms of market power, this is very exciting news for Sony, whose part-ownership of EMI helps give it oversight of more than 4m publishing copyrights.
That's in addition to a recorded music catalogue now pulling in $25m a week from streaming alone.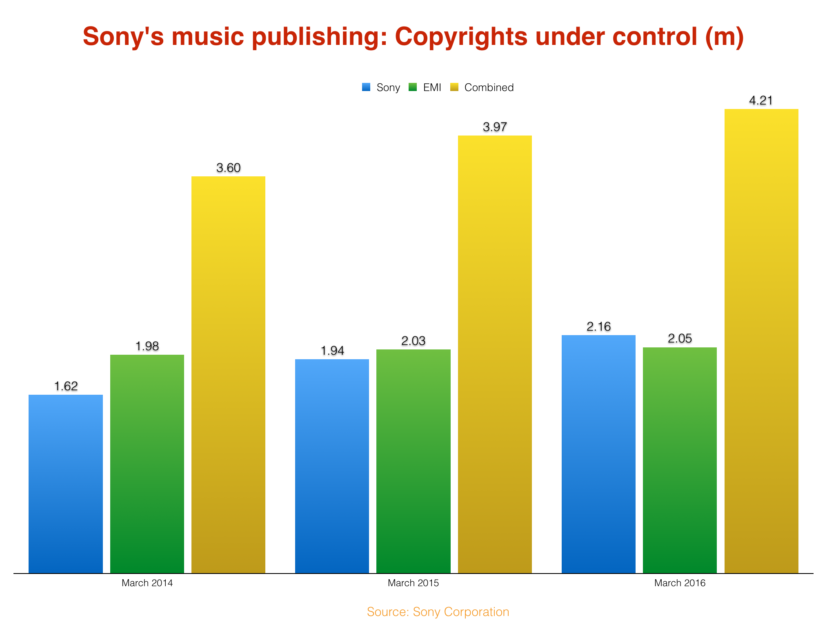 Some of those who measure the global music market on 'control share' – combining publishing and masters – suggest that, by owning Sony/ATV outright, Sony will actually leapfrog UMG in certain key territories.
An interesting juxtaposition: Sony Music Entertainment's income hit $5.5bn (617.6bn Yen) in the 12 months to end of March.
Universal's combined publishing/master revenues over its FY2015? $5.7bn (€5.1bn).
The duo are already much closer in value than many in the label world assume.
Sony's swallowing of Sony/ATV will only swell its bank account further.
---
So… a big victory for Sony and its clients? Hmm.
The approved acquisition of Sony/ATV leaves some serious question marks dangling over how Sony's new-found power will affect certain vital elements in the music marketplace.
Namely: songwriters.
And the ability of the world's most powerful music publisher to act in the interests of… the world's most powerful music publisher.
---
"Having a major label like Sony fight on the side of digital music companies to try to further reduce what little income [songwriters] receive from on-demand streaming is shocking."

"It is disappointing that [the] Sony record label has chosen to attack songwriters directly… Sony's label has sided with the giant digital services in an attempt to lower songwriter royalty rates."
The words of National Music Publisher Association boss David Israelite – pertaining to one of the music biz's biggest stories of the year so far.
Israelite last week accused Sony Music (the label) of lobbying against the NMPA and its members (including Sony/ATV!) – as publishers try to secure a bigger royalty chunk for publishers from interactive streaming services in the US.
Sony Music, he says, is acting purely in the interests of recorded music – "driven by an outdated mindset that somehow if songwriters get less from digital music services there will be more for [its] record label".
---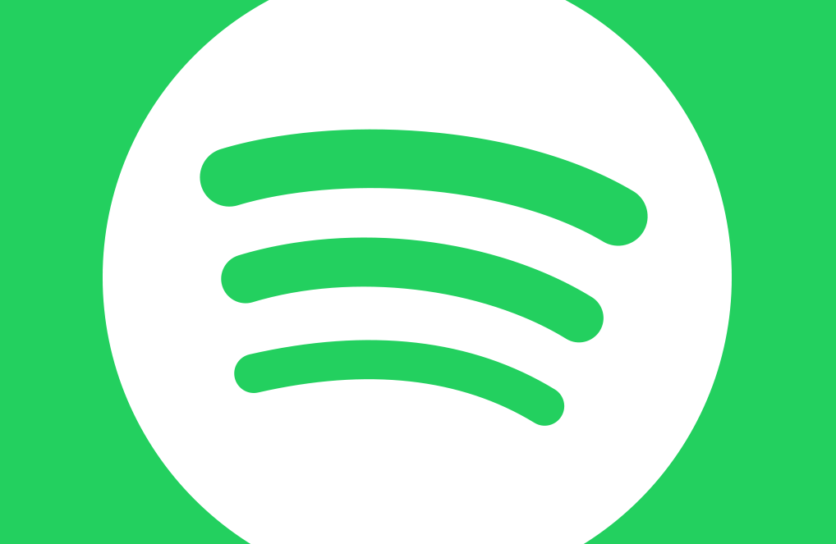 This gets pretty calculation-heavy (full context on Billboard) but, in essence, 'pureplay' publishers remain furious that they get such a small slice of the streaming monetary pie vs. labels.
MBW is told the disparity of this ratio ranges anywhere from around 6:1 in favour of master rights (Spotify) to 14:1 (Pandora).
Publishers want change, and the NMPA is calling on US lawmakers (the Copyright Royalty Board) to increase the headline rate that Sony/ATV, UMPG, Warner/Chappell, Kobalt etc. receive.
Sony Music, meanwhile, has countered Israelite's claims of its anti-songwriter agenda.
The major says that it's actually pushing for an increase in the US publisher payout rate from streaming platforms – although it stops short of revealing exactly how much.
Whatever the figure is, it's clearly left Israelite – and by association, music publishers – fuming.
---

This ugly fallout is a microcosm of the fact that Sony Music's recorded operation (annual turnover: $4bn+ a year) is a much bigger entity than Sony Music's publishing operation (annual turnover: $1bn+).
It's a fair guess that certain players within Sony Music would like to keep things this way.
Those bonused on recorded music commerce do not typically have the livelihood of professional songwriters at the top of their to-do lists.
People in the publishing world, however, think the modern income disparity between songwriters and artists is disgraceful – and they're not keeping quiet about it.
---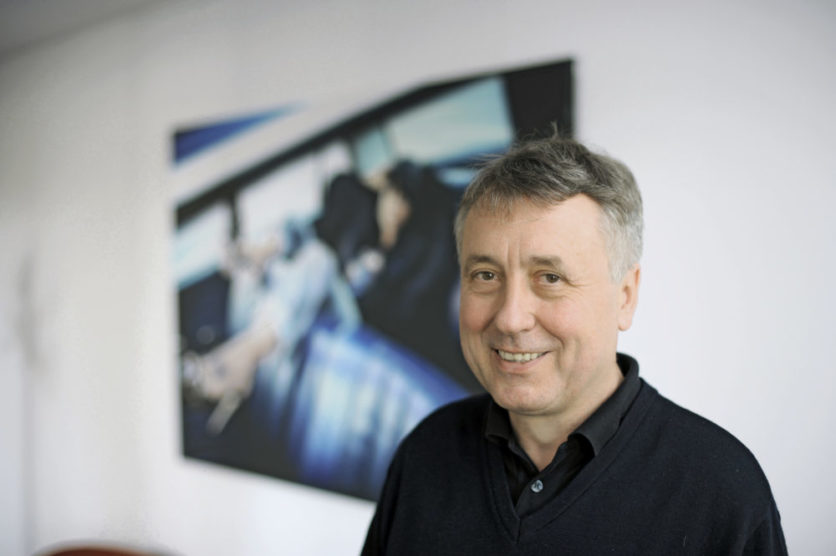 Why, publishers ask, do labels get a nice neat per-stream rate, while they're dealt an unwieldy, confusing formula? (Which, as complex as it is,  often still results in the square root of you-know-what.)
Also, why do labels benefit from advantageous splits rooted in an age when they spent vast sums on packaging and distributing physical products?
And how come sync license payments are divided 50/50 between recorded and publishing rights – but streaming royalties are closer to 85/15?
"It's very hard to justify why these ratios are locked in," BMG boss Hartwig Masuch (pictured) told MBW last year.
"Realistically, when I'm licensing music to a streaming service this is not so different to licensing music for a movie."
Kobalt head Willard Ahdritz is singing from the same hymn sheet.
"It is fair to say that I am not so sure about [artists and labels] taking six times more from recorded music than a songwriter," he once told us.
---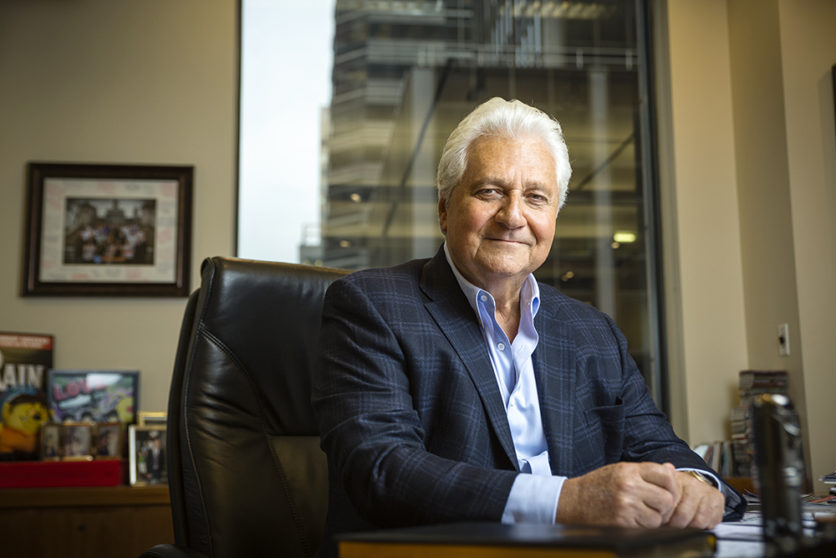 Currently, Sony/ATV has the autonomy to fight for a purely pro-publisher agenda – and it has done so, loudly.
Its mouthpiece and driving force? CEO Martin Bandier (pictured).
In the past few years, Bandier, who recently turned 75, has zealously crusaded for the improved income of songwriters from streaming services.
"A songwriter doesn't share lucrative touring revenue and they don't do brand deals," he told a pre-Grammy Gala in February last year.
"Their entire livelihood is reliant on the income from the song and that proposition is now under threat in a way that it has never been before."
This was a hint towards a wider argument: that labels might invest millions in the development of artists, but really they're investing in a brand – which can take advantage of multiple revenue sources.
Publishers get one shot. They invest in songwriters – and songwriters only get paid for what they write.
---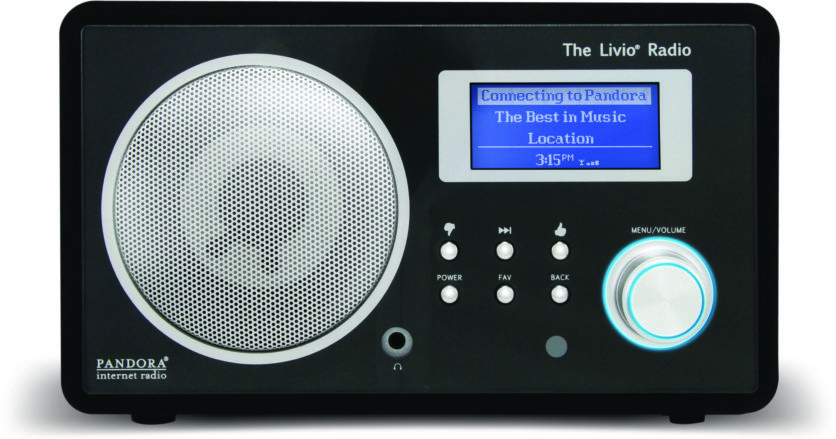 Remember when Pharrell Williams only received $2,700 in songwriter royalties from 42 million streams of Happy on Pandora?
Imagine if he didn't sing it.
"This is a totally unacceptable situation and one that cannot be allowed to continue," Bandier said of Pharrell's publishing income figure at the time.
Then-Pandora rep Dave Grimaldi hit the political bullseye with his counter-argument:
"The issue is not whether Pandora pays enough in royalties. The real issue is the financial dispute between labels and publishers about how to divide Pandora's royalties."
Quite how fiercely Martin Bandier can tackle that 'real issue' when Sony/ATV is completely owned by the parent of the world's second biggest major record company remains to be seen.
My suspicion? To some degree, he'll either have to self-censor – or be gagged.
Them's the rules of corporate survival.
---

There's plenty of exciting change coming the way of Sony/ATV.
A more robust ownership structure, perhaps a new name, the emboldening might of Sony Music's recording operation – and goodbye to that old logo.
(Rumours in the market even suggest that Bandier's team have been holding secret pow-wows with impressive Canadian society SOCAN over the feasibility of it administering Sony/ATV's catalogue – thus avoiding ASCAP/BMI consent decrees in the States, and leaving Sony clear to privately negotiate licensing rates with digital services.)
A bold new future is here for a giant publishing company – and, in Bandier, a giant executive – which has never been afraid to fight the good fight for songwriters.
That mission will undoubtedly continue.
Except, perhaps, when its sister record company tells it to pipe down.
---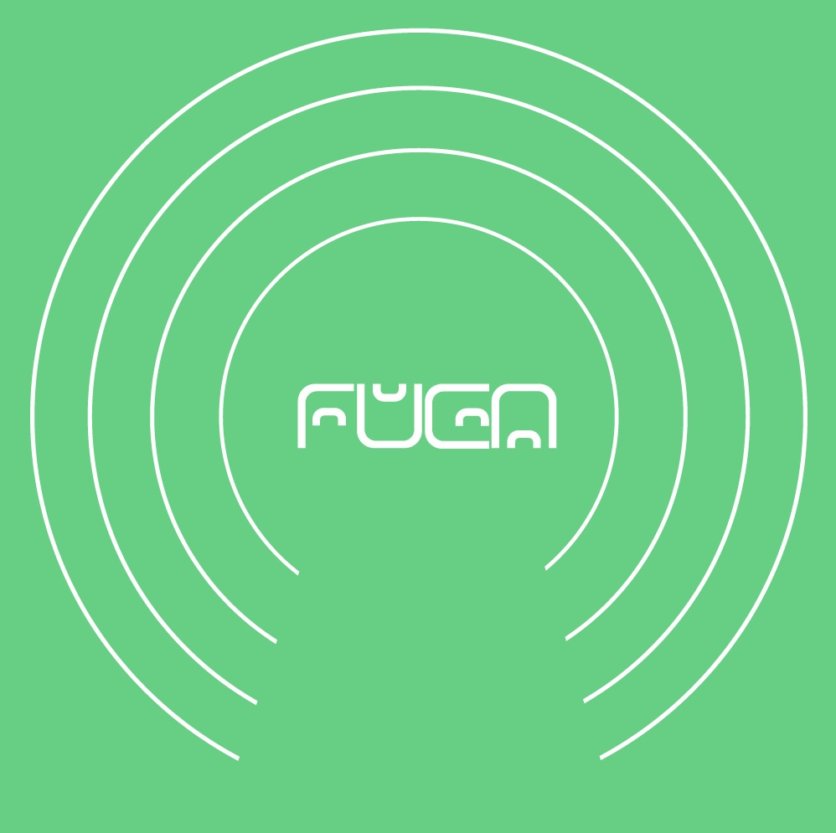 The MBW Review is supported by FUGA, the high-end technology partner for content owners and distributors. FUGA is the number one choice for some of the largest labels, management companies and distributors worldwide. With a broad array of services, its adaptable and flexible platform has been built, in conjunction with leading music partners, to provide seamless integration and meet rapidly evolving industry requirements. Learn more at www.fuga.comMusic Business Worldwide