Each week, The MBW Review gives our take on some of the biggest news stories of the previous seven days. This time, we react to last night's news that SoundCloud has finally signed a licensing deal with Sony Music Entertainment. The MBW Review is supported by Believe Digital. (The views in these articles are those of the writer and are not necessarily endorsed by Believe.)
---
SoundCloud is not a steady ship.
With cumulative losses of €74.7m ($84m) between 2012-2014, the Berlin-based streamer is over-reliant on investment and under severe pressure to fix its business model.
Two years ago, these losses wouldn't have greatly worried SoundCloud co-founders Eric Wahlforss and Alexander Ljung – back when the duo were in negotiations to sell to Twitter
But the deal fell through. SoundCloud reportedly wanted $1bn; Twitter balked at the figure.
SoundCloud was left exposed and hemorrhaging money.
In swept the music companies – first Warner, then Merlin, then, earlier this year, Universal.
"Can there be any optimism for soundcloud? of course. When you have 175m users, there's always optimism."
Last night MBW broke the news that SoundCloud had finally inked a licensing agreement with Sony – the third and final major to grab equity in the business.
SoundCloud's deep losses from 2012-2014 arrived without the burden of significant payments to rights-holders.
Now, the service is expected to cough up royalties from a subscription service, following a painful cash settlement with PRS For Music.
Is there any optimism left for SoundCloud against the backdrop of these fiscal woes?
Of course. When you have 175m users, there's always optimism.
Today, MBW puts together a seven-point survival plan for SoundCloud – which might just help it carve out a valuable space in the ruthlessly competitive music streaming market…
---
1) Win back the dancefloor
Our headline this week didn't lie: Apple Music just stole SoundCloud's thunder.
After being founded in 2007, SoundCloud became a natural safehouse for unofficial remixes which often infringed copyright.
The dance music community had found a home where their sample-heavy creations could roam free – in every sense of the word.
Then, the culture clash.
SoundCloud got into bed with major rights-holders, and had to start acting legit.
A subsequent flurry of takedown notices, most notably regarding Sony copyrights, have frustrated dance music's creative community – the people who helped build SoundCloud in the first place.
This week, Apple Music made a trenchant case as an alternative.
Apple signed a landmark deal with US startup Dubset, which claims it can ensure that rights-holders are paid from plays of unofficial remix content.
Superstar DJ Tiesto (pictured) called the tryst: "A huge step forward for DJs and dance music culture."
SoundCloud was left with egg on its face.
The service now needs to do its own Dubset deal pronto, or find an impressive equivalent, and make some serious noise about it.
Sources tell us SoundCloud's existing music rights metadata is hopelessly abstruse, and not a patch on Spotify's – another reason some third-party help wouldn't be a bad shout.
---
2) Get a handle on your finances
Yeah, like it's that easy.
But those who revel in doomsday forecasts of SoundCloud should remember that the service won't be much good to the music business dead.
The fact is, closer examination of SoundCloud's financial predicaments is pretty frightening.
Turnover in 2014 was €17.4m.
SoundCloud then spent €47.4m on administrative expenses – the basic stuff it needs just to run its business, like offices and staff.
In other words, SoundCloud was €30m in debt before trying to win any new customers, distributing any royalties or paying any tax.
Despite this shudder-worthy deficit, SoundCloud's headcount grew by 21% in the year to 236 people, with an average wage of around €80,000.
Someone needs to grapple with this balance sheet and tame those mind-boggling expenses… without harming SoundCloud's firepower in a congested streaming market.
That someone looks likely to be Alison Moore, who joined SoundCloud as Chief Revenue Officer this month.
Her appointment was announced just one week before we learned that Sony had signed on the dotted line.
Coincidence?
---
3) BE a pawn in the majors' game – but not for nothing

So SoundCloud is becoming a shareable streaming service which has an ad-funded tier (On SoundCloud) combined with a subscription offering.
Sounds a lot like Spotify. And Deezer. And Pandora (or at least, what Pandora is proposing to become this year).
On the surface, it's also redolent of YouTube – a business which now runs the paid-for YouTube Red platform in the US market.
There's one big difference, though.
Like YouTube, SoundCloud previously hid behind Safe Habour/Harbor legislation in the EU and US to protect it from responsibility for copyright infringement on its service.
Now, having allowed the majors into its shareholder pool, SoundCloud looks much more pliable from within.
In other words, YouTube has lost a useful ally in the crosshairs of the anti-safe harbour lobby.
MBW hears that Universal Music Group's latest global licensing deal with YouTube has now expired and is on a rolling contract, as negotiations continue.
Whether in front of legislators, or behind closed doors, the ability for the majors to cite ex-transgressor SoundCloud as a precedent of how YouTube should start behaving carries considerable value.
SoundCloud should ensure it's taking best advantage of its importance.
---
4) don't forget your roots

The negative take on SoundCloud's upcoming subscription effort: it made severe losses back before it had to pay royalties, so now it's really going to feel the strain.
There's no escaping it. What a headache.
Yet, if you look hard enough, there's a more positive angle too.
Despite its troubles, SoundCloud's income in 2014 still stood above a not-insignificant €17m ($19m).
The vast majority of that money arrived from uploaders paying a monthly subscription to host unlimited material on the service.
Would suppliers expect to pay Spotify merely for taking their music? Of course not.
Aggregators like Tunecore or CD Baby, taking cash from amateur artists to distribute their material, are the closest comparison.
SoundCloud, though, gets paid direct. That's completely unique.
If SoundCloud can continue to sustain these creator payments while pushing a small percentage of its 175m users into subscription, it will have created a dual income unlike any other major streaming service.
---
5) CALL IN SOME FAVOURS

2016 is emerging as the defining year for windowing and exclusives on music streaming platforms.
From Drake and Future (Apple Music) to Coldplay and The 1975 (paid-for services) – plus TIDAL's loyal harem (Kanye West, Jay Z, Beyonce) – war has broken out in terms of trying to force fans towards particular services.
The merits of this tactic as regards limiting streaming's overall growth are certainly worth debating.
But if SoundCloud's going to compete on the level of its ruthless rivals, it may conclude that joining, rather than beating, is the way to go.
As we've seen, even with further investment, SoundCloud simply doesn't have the fiscal firepower to buy its way to exclusives likes Apple.
What it does have, however, is an abundance of goodwill from musicians.
Sony-signed Madeon (pictured) wasn't alone when he bemoaned last year that the major was "holding [its] artists hostage" after seeing SoundCloud remixes ripped down without his permission.
Especially in the dance community, there are artists who literally owe their prominence – if not their career – to SoundCloud.
Perhaps some of them, with some guaranteed promotion chucked in, can be persuaded that it's payback time.
---
6) Play with price – and don't FORGET the power of 'free'

No surprise: expectations are that SoundCloud is considering a $10-per-month premium tier, in line with Apple Music and Spotify etc.
Yet, as we've established, SoundCloud isn't your standard streaming service, so why should it adhere to standard pricing models?
Perhaps those creators currently paying SoundCloud for upload privileges would add a few bucks to bundle in premium listening?
As for non-uploaders, maybe there's a mid-price tier that mixes a limited amount of premium content with amateur material?
Also, and this is crucial, the ad-funded potential of SoundCloud shouldn't be overlooked.
The platform's 175m global users are quite a bit bigger than Spotify's hard-fought 100m (ish) active user base.
Even more significantly, Pandora's monthly listener count in the US stands at around 81m – and is showing signs of decline.
Yet last year, Pandora accrued $933.3m from advertising, having turned its guns on poaching transitional radio's commercial partners.
Why can't SoundCloud grab a significant share of this cash?
Okay; right now, it's a country mile away.
But an injection of just 1/50th of Pandora's 2015 ad income would left SoundCloud on the verge or profitability last year.
---
7) If in doubt, sell or Float
Other than market control, it's not hard to work out why the majors think grabbing equity in SoundCloud is a good idea.
With those 175m users and a stellar usability reputation, SoundCloud remains a potentially attractive proposition for investors or buyers – so long as it can keep its head above water.
Who'd buy it?
We're not the first to observe how well SoundCloud's original ethos fits with what Apple Music is trying to do with Connect.
Or how Spotify would love to take a crack at converting at percentage of those 175m active users into paying customers.
It's easy to forget, looking at SoundCloud's crushing financials, that it wasn't so long ago that Twitter was considering paying hundreds of millions to snap it up.
Meanwhile, Pandora has lasted almost five years on the New York Stock Exchange without ever turning an annual profit – a stat which might bring Alexander Ljung (pictured) some welcome stress relief.
SoundCloud has something special. But there's no getting away from the fact it's looking fragile.
If it can (i) plump up and multiply its revenue streams, (ii) cut away silly admin expenditure, (iii) ask the creative community and its major part-owners for help and (iv) win back the hearts of dance music's core, it might just save its skin – and make Universal, Sony and Warner very happy stakeholders in the process.
---
The MBW Review is supported by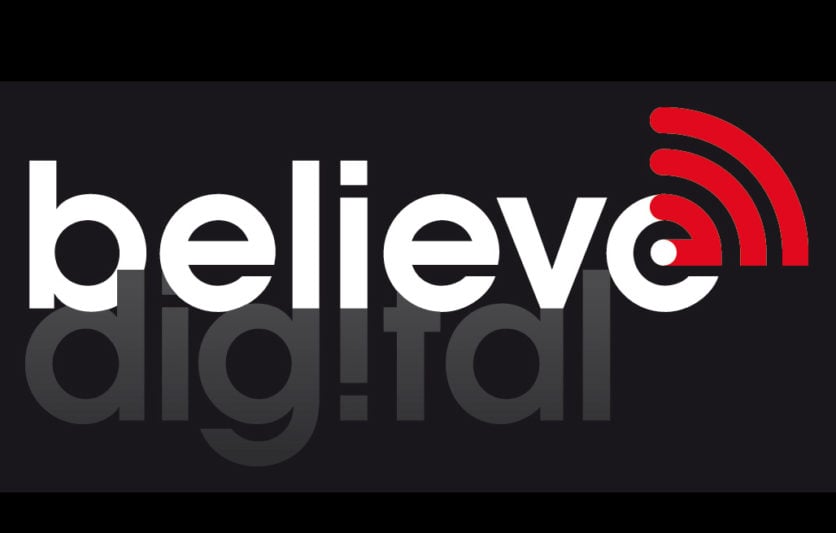 Believe Digital, a leading independent digital distributor and services provider for artists & labels worldwide. Believe empowers artists and labels to maximize the value of their music with a full suite of services. Championing innovation and transparency throughout its ten-year history, Believe prides itself on providing tailor-made services for each label and artist. Visit believedigital.com for more details.Music Business Worldwide