MBW's World's Greatest Songwriters series celebrates the pop composers behind the globe's biggest hits. This time, we talk to Valerie Simpson – one of Motown's most brilliant pop composers, who racked up timeless hit after timeless hit in one of the most cherished songwriting duos in history. World's Greatest Songwriters is supported by AMRA – the global digital music collection society which strives to maximize value for songwriters and publishers in the digital age.
---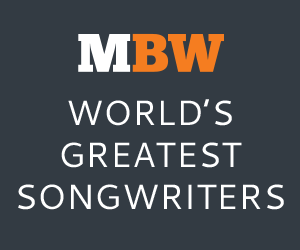 Together with her late husband, Nick Ashford, Valerie Simpson was a big part of the Motown machine when it purred at its most beautiful and powerful.
During a seven year stint contracted to the label, she helped establish the classic coupling of Marvin Gaye and Tammi Terrell, and was then as responsible as anyone for launching the solo career of Diana Ross, co-writing and co-producing every track but one on her superlative, self-titled, post-Supremes debut album in 1970.
Before that, Simpson and Ashford wrote for legends including Aretha Franklin and Ray Charles, and afterwards found time to become star recording artists themselves, peaking with the 1984 worldwide smash hit, Solid.
They also did some sterling and underrated work with Gladys Knight & the Pips, firstly and briefly in the '60s, for Motown, and then in the early '80s, when the group were signed to Columbia.
Some résumé, sure.
But if she'd done none of that, if Simpson hadn't built a career that has traversed decades and genres, earning awards and respect along the way, she would still be one of the world's greatest songwriters because she co-wrote two songs that are hands-in-the-air benchmark anthems, always and forever: Ain't No Mountain High Enough and I'm Every Woman. (The word 'anthem' can sometimes have quite crass connotations; these examples/exceptions are all class.)
Then again, flip the argument round, take those two monsters out, and, still, there'd be enough there to warrant her place in the Songwriters Hall of Fame (which she claimed alongside Ashford in 2002), including tracks such as You're All I Need To Get By, Ain't Nothing Like The Real Thing and Reach Out And Touch (Somebody's Hand).
These are songs the world knows and which have sold in their tens of millions. But once they were songs that only Simpson and Ashford knew, even if just for a few spine-tingling moments.
As Sony ATV-signed Simpson says: "The muse doesn't drop down in your lap, you've gotta work to get there. But when you do, it's such a rewarding feeling, there's nothing like it.
"Because here's what happens: you know before the world knows, and that's really special; that's worth going through whatever it takes to get there…"
---
What are your first musical memories?
Because I played the piano and my grandmother was a minister, the first music I really experienced was gospel music.
I played for her church, and through that, I came to love women who played and sang, like Aretha Franklin and Nina Simone, that was the music that touched me most when I was young. And they also both wrote a lot of songs.
---
Did you never think this might be something you could do for a living?
No! Because nobody in my family had ever had, or even considered, a professional life in music. It felt like a very foreign idea; it didn't seem possible and it wasn't something I was going after. It just happened to me through meeting Nick.
---
How did your break come about?
It really was Nick showing up at my church. As I grew a little older, as a teenager, I started going to a different church, singing with a group there, and he walked in. We needed somebody to write gospel songs, which was something he did. And because I played the piano, we started writing together, and we just naturally hit it off.
The next thing, someone came to the church looking for someone to write love songs, so that's really how we got started.
---
What were your first impressions of Nick?
Oh, I thought he was kinda good looking, kinda serious, I really didn't know much about him. He was actually homeless at the time, although I did not know that.
He was looking for a meal at my church – I thought he was looking for me, but that wasn't it!
---
Did you understand and complement each other's musicality right from the get-go?
Very much so, he was always a very strong lyricist and I could play well and had great melodies, it just fell together. He could also sing, of course.
It was just natural; we didn't have to work at it. There was no pressure, either, we didn't think we were doing it to make money, it was just a fun thing to do. You learn the rhythm of a person and you respond to it.
---
How did you make that transition properly, from gospel to secular?
Well it's very simple: once you say God is Love, then you can write a love song. Plus, we were both young and eager [laughs].
---
And you'd become a couple at this point?
Oh no, I was in High School when we met [Ashford was five years older than Simpson], he had his issues, he was trying to make it in New York, our paths were very different. There was an initial attraction, but I think he figured I had life lessons to learn.
We started writing love songs and bumped into a young writer named Joshie [Josephine] Armstead and the three of us would get together and write, and see if we could get them published via the Brill Building in New York City; we became part of that world, part of that energy.
The aim wasn't really to get a hit, because the idea of a hit was so foreign to us. It was more about getting an advance so that you could get enough money to sustain ourselves while we carried on writing.
And then we wrote Let's Go Get Stoned [a number one US R&B hit for Ray Charles in 1966].
---
Tell us about how you wrote that.
It was born out a sustained need to come up with a song. We weren't having any luck one day, and Nick just said, "Let's go get stoned," and he laughed and walked out singing, 'Let's go get stoned, let's go get stoned'… and we went and had a drink.
"We weren't having any luck one day, and Nick just said, Let's go get stoned…"
The next day we stopped by this publisher and said, "We didn't come up with anything, but we did have this one little refrain, and we sang the chorus."
He said, "If you finish that, I promise you I can get it Ray Charles and I think he'll like and I think he'll record it." And he was right.
---
Did that change everything for you?
I think it showed us a new type of reality: oh, there are people who sit down every day and make a living by writing songs. It opened our eyes to the possibilities of what might happen if we put the time in.
The funny part is, you still don't know if you're going to get anywhere, if the phone is going to ring or if anyone is going to care about what you write. But it was something we loved to do and we were willing to give it a chance.
---
What were your next big breakthroughs?
There was I Don't Need No Doctor, which Ray Charles also recorded, and quite a few other people recorded, that was more of a bluesy song. And then we were brought to the attention of Motown, unbeknownst to us.
Someone came to New York scouting for writers on their behalf and he gave them our names. Nick took a meeting with Holland, Dozier and Holland, he played them our demos and they were very impressed.
Nick and I were doing more writing then, Joshie was kind of off on her own, so they offered the two of us the chance to becoming writers at Motown, which at that point was every songwriter's dream.
---
Did you sign a publishing deal with Motown at the time as well?
We surely did, and it was one of those things where you don't even have a lawyer with you, you know, you just go in and they say, You can look it over, but you can't take it out of here [laughs].
We were so eager and so happy, we would have paid them.
---
Did it come back to haunt you?
Well, it wasn't the best deal and in hindsight we should have brought a lawyer in – but we weren't at all experienced and we didn't have that kind of hutzpah, so we just signed for seven years and it was what we needed at that time.
We happily did the seven years and when it was up it was up. We kept a great relationship with Motown long after.
---
What was it like to be part of Motown during that incredible period for the label?
It was like going to school. It was so open and they were so family-orientated. Berry Gordy was not only a great businessman, he was also a great songwriter, and he knew how to keep us all competitive with each other.
He knew to keep us in close proximity, in rooms that were right next to each other, so you could hear what somebody else was doing, and realise what you were doing wasn't that strong and that you needed to go back and work on it a bit more.
"It was like being in school, with everyone trying to be one-up on everyone else."
Everyone was always watching what everyone else was doing. Like I say, it was like being in school, with everyone trying to be one-up on everyone else. And I think it made all of us better.
And then, when your song was completed, and you got it recorded, it went through a process called Quality Control, where selected people gathered in a room and they would talk about it, vote on it, talk about what it needed, what it didn't have, it was very interesting.
---
Was it tough as well, or enjoyable?
For us, it was totally enjoyable. We weren't based in Detroit, we stayed in New York.
We would work there and come in with our material, work on it a bit more and then go into the studio. It wasn't at all cut-throat for us. We were perceived as visitors to the family almost; we always got treated nicely.
---
Whose idea was it to team you and Nick up with Marvin Gaye and Tammi Terrell?
Well, when we put together our first songs that we wanted to send to them, we got a call that they were producing Tammi, and I think after that they decided to put her with Marvin, to make it stronger. It was supposed to be her baby, but they made it Marvin and Tammi, which gave her an edge. And then we sent them a demo of Ain't No Mountain High Enough, so it really was a lucky break for Tammi and for us.
We knew the song was a hit, but you want to give every song the best possibility, and a big part of that is always, Who's the best artist for this? Who's the best carrier? People often say, Why didn't you and Nick do it?
Well we didn't have the visibility, we didn't have the eyes of the public on us, but Marvin and Tammi did, so that was the stronger position for the song.
We even played it to Dusty Springfield in New York, and she wanted it, but we knew it was our golden apple for Motown, so we wouldn't let her have it, and we were right about that, because Marvin and Tammi, backed by Motown, were the strongest carriers then. And that was the first of our songs that Motown recorded.
---
What do you remember about writing that song? Did you know it was something special at the time?
Well that song was special in the sense that the idea came from Nick walking down Central Park West in New York and looking at the buildings. As I say, he'd been through a lot, he'd been homeless when he'd first arrived, his money had run out, but now he had an apartment, he had this great opportunity.
He said to me he looked at these great tall buildings and they looked like mountains, and he had been so determined that New York wasn't going to defeat him. And that's when the idea came to him.
"He had been so determined that New York wasn't going to defeat him."
So the song wasn't actually intended, initially, as a love song, it was a song about overcoming: despite all the odds against me, I'm going to survive what I'm going through, and I can make it, because there ain't no mountain high enough.
I think that's what people sense in that song; they're hearing more than a love song, they're hearing a journey, something very personal.
---
And by this time you and Nick are together as a couple?
We were not, no… he was very slow [laughs].
---
Where did your ambitions as artists and performers lie at this point?
At the time, this was a fairytale that had happened quite out of the blue, so we weren't thinking of ourselves. Plus, when you have people like The Supremes, The Temptations, The Four Tops all around you recording your music, they're all such wonderful vehicles for what you have, which are songs, that we were very happy.
It wasn't until the seven years [with Motown] were up that we started thinking, Well what else do we want to do? At that point we did a TV show called Soul! and we got a lot of letters, because Nick and I sang together for the first time: why aren't you two singing and recording together? And we started thinking, Yeah, why not? We could be artists.
"There are exceptions, but generally people didn't do well leaving Motown at that time."
The duet thing was very easy for us, because we were used to doing the demos of our songs for other artists.
So we decided to do it. Berry actually said he would let us do an album if we signed again. But we knew he didn't really see us as artists, he knew that we were a really good songwriting machine for his company. He was trying to placate us, saying, "Okay, y'all can do your own album." But it didn't feel like we were the new kids on the block to him, like a new signing. It was time to have someone look at you fresh.
It was a little scary though – because there are exceptions, but generally people didn't do well leaving Motown at that time. We decided we had to go for it.
---
Rewinding slightly, the second part of your Motown writing career was closely entwined with Diana Ross going solo. What was that like and how much pressure was there on those first albums, because it was a big move for Diana wasn't it?
It was, and for us too, because usually albums were divided up between the different writers; you'd have two songs here and two songs there. With Diana, Berry gave us her whole first solo album as she was leaving The Supremes. That was him saying that he felt we could handle it, so we felt good about that.
The first album [Diana Ross, 1970] contained a second incarnation of Ain't No Mountain High Enough, which was a different production altogether; that was a production we did – we didn't produce the first version.
---
You did two records with Diana [the debut, plus 1971's Surrender – between which Motown rush-released Everything is Everything to cash in on the success], was that a good experience?
Oh absolutely. She was one of the easiest artists to work with, because she knew what she was doing and she wanted to satisfy you. She did her homework, it wasn't ever a problem. Some people turn up late, they're 'stars', they want go give you attitude; that was never her.
---
Despite the success, you decided to move on from Motown. Was the main motivation to establish yourselves as artists?
Well, a lot of things happened. The romance happened and we realised that we were more than a partnership, that we really cared for each other and we were in love, we wanted to get married, all those things. At the same time, we're leaving Motown, and there was a lot of newness coming into our life all at the same time. It was a time to find our musical voice as artists.
---
Do you think you found that quite quickly or was there a transition period?
It took some time. I'm still very proud of our first Warner Bros record, which was called Give Me Something Real, it's got some very strong songs on it and the messages are really good. But we weren't that confident in our singing yet.
We had to learn on the job – and we did. I think when we got to the third album Send It [1977], that was a stronger record all round. It had better songs, better production – or maybe it had better marketing! It was a combination of things I guess.
---
Is this around the time you wrote I'm Every Woman for Chaka Kahn?
That was 1978, correct. She was coming out of her group, Rufus, and we got a call from Arif Mardin, her producer. He was a friend of ours and he said he needed a strong song for Chaka. And we just loved her, she's such a sassy, strong woman.
I started playing that melody, and Nick came up with the phrase 'I'm Every Woman' and that was it, that's who she is, that one was really tailored for her.
That one felt like a hit too, yes. They don't all feel like hits, but that definitely did.
Like I say, it was more than a song, it was the right sentiment and the right thought for a woman coming into a new situation.
---
As you became a couple and got married, was that something that was always easy to combine with working together?
Well, you know, we had laid a foundation that we didn't even know we had laid, because there were seven or eight years when there wasn't a romance. But there was honesty and realness. So it was kind of hard to pretend after that.
Usually, when you get together with someone, you want impress them, you want to show them your better side, but it was too late for that! [laughs]. We'd seen each other at our worst and I think we were in a better place for that, because we weren't jiving each other.
---
You career as performers went from strength to strength and peaked in the '80s with Solid. When that level of success and profile came along, how did you find it?
Well because we were a couple, and we lived in New York, people were very respectful, so we could enjoy the attention, but we also had a place in Connecticut if we didn't want to stay in the city and be around it.
Our celebrity was not full on and impossible, we weren't running down the streets chased by fans; it wasn't Michael Jackson time. It was something different, so we could enjoy it.
---
Looking back across your career, which of your songs are you most proud of?
Ummm, well, you know, you don't single out your children. They're all my children and you can't pick one above another.
There are certain songs I like for certain reasons, like Reach Out And Touch, which was the first release on Diana Ross's first solo album. It didn't chart that well, but the song holds up, and I hear it from Olympic ceremonies to churches, I hear jazz arrangements, there's a universality to that song that I like.
"I'm making more money today than I did when they were hits!"
I have to credit Berry for re-recording certain songs. He was very keen on songs being standards. He was looking at people like Gershwin and he knew that you need to hear something over and over in order for it to stay in the consciousness of the people and for it to mean something in people's life.
So you might have had a hit, but after two months somebody at the company might re-record it and have a different take on it, give it a new lease of life.
I thought that was very wise of him and it's partly what's led to our catalogue being as strong as it is today. I'm making more money today than I did when they were hits! The songs live [on].
---
How big an impact has streaming made on you?
The world changes, and when the world changes some are gonna lose out and some are gonna gain. And so I look to see, where's the gain for me, how can I get in this loop in some way?
I also like the idea that some kid can create something in his bedroom, put it up online and if it's the right thing, he can wake up a star in the morning. He can have a platform. He doesn't have to go around calling people; people will call him.
---
After Nick passed, you carried on songwriting, was that tough, to start to do that after so long in a partnership?
Well, I didn't really think consciously about it. I'm just the kind of person who will always sit down at the piano, only now I didn't have a partner to fill in the words. So I had to test myself and see what was there.
I surprised myself, coming up with thoughts and ideas, completing a song on my own and thinking, Hey, that's not half bad. And it did make me think, Why wasn't I a little bolder when Nick was alive, why didn't I stretch myself?
I would have been more of a challenge and might have pushed us to write some even better songs.
---
What advice would you give to young songwriters today?
Individuality. What God gave you, he gave you, he didn't give it to anybody else. If there's something in there to get out, say it your way, because nobody else will be able to replicate that, if you're true to yourself. I also pride myself on the fact that our songs didn't all sound alike. We didn't keep writing the same song over and over just because it was a hit.
If you think you have a gift, protect it, nurture it, and be prepared to go through a lot of stuff to get to the real thing. Sometimes people don't work hard enough, they don't work long enough and they won't work in the dark; they want to know [too early] what's going to happen on the other end, and you can't work like that.
"It's such a rewarding feeling, there's nothing like it."
You have to persevere and believe that sometime special will materialise in the end.
The muse doesn't drop down in your lap, you've gotta work to get there. But when you do, it's such a rewarding feeling, there's nothing like it.
Because here's what happens: you know before the world knows, and that's really special; that's worth going through whatever it takes to get there.
---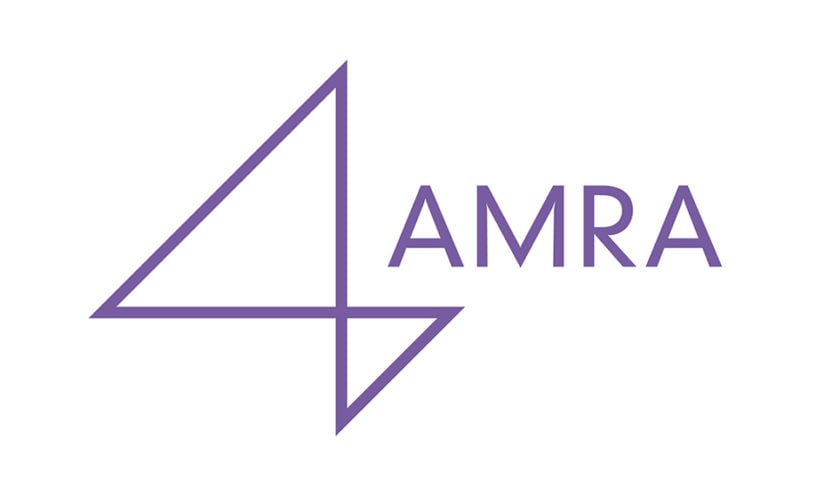 AMRA is the first of its kind — a global digital music collection society, built on technology and trust. AMRA is designed to maximize value for songwriters and publishers in today's digital age, while providing the highest level of transparency and efficiency.Music Business Worldwide