MBW's World Leaders is a regular series in which we turn the spotlight toward some of the most influential industry figures overseeing key international markets. In this feature, we speak to Shunsuke Muramatsu, CEO of Sony Music Entertainment (Japan). World Leaders is supported by PPL.
---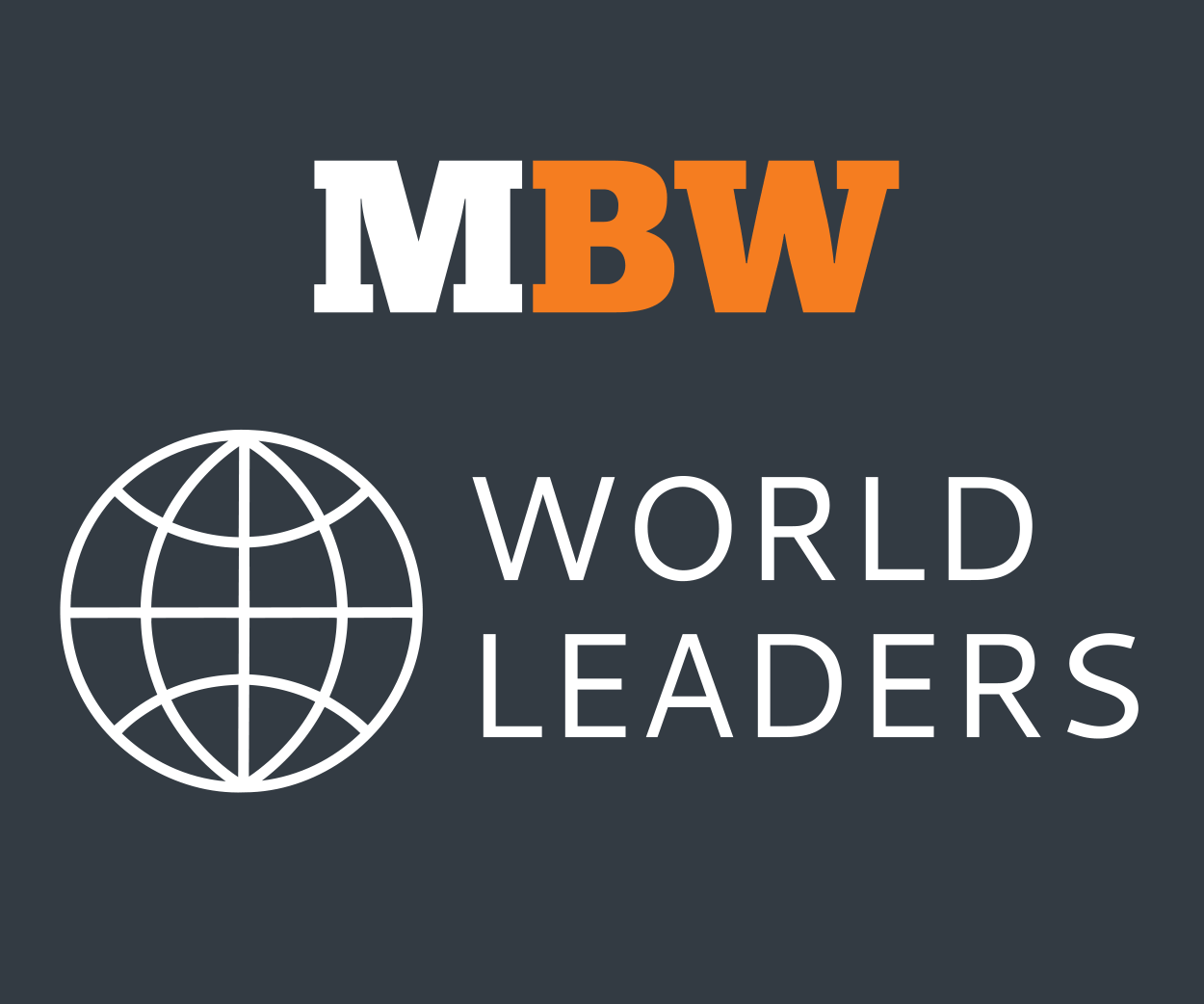 Shunsuke Muramatsu didn't want a job that required him to wear a suit after he graduated.
So he landed a job in the music business in eighties Tokyo at CBS/Sony Group Inc. – known today as Sony Music Entertainment (Japan), where he now serves as CEO.
"I've always liked entertainment," says Mr. Muramatsu, when asked to reflect on his long career at the company and in Japan's record business, the world's second-largest after the United States.
SMEJ, a wholly-owned subsidiary of Japan-headquartered technology and entertainment giant Sony Group Corporation, was originally founded as CBS Sony Records in Tokyo in 1968 as a JV between Sony Group Corporation and Columbia Broadcasting System Inc. (CBS Inc.).
Although SMEJ contributes to the overall Sony Group Corp music division, it's run separately from Sony Music Entertainment – headed up by CEO and Sony Music Group Chairman Rob Stringer in New York.
SMEJ's own history is deeply intertwined with Japan's physical music business. Its predecessor CBS Sony Records started manufacturing records (Simon & Garfunkel's The Graduate Official Soundtrack was the first) and started making cassette tapes that same year.
By 1982, after the compact disc had been co-developed by Sony and Phillips in the late seventies, CBS Sony Records started manufacturing CDs and released the first-ever commercial CD in Japan: Billy Joel's 52nd Street, in October of that year.
Remarkably, in spite of music streaming's global growth and dominance in most mature markets, more than 40 years after SMEJ first started manufacturing CDs, the format still reigns supreme in the Japanese market, and SMEJ still manufactures them.
"We believe physical CDs and other disc products are filled with all sorts of creativity, from the aesthetics to packaging specs and bonus features," says Muramatsu.
"The physical products are an embodiment of what is in the artists' minds, the ideas and things that they care about, and as such will hold value to the consumers and fans."
"Physical products are an embodiment of what is in the artists' minds, the ideas and things that they care about, and as such will hold value to the consumers and fans."
As Muramatsu explains in our interview below, while he doesn't see physical music's value in Japan losing its dominant position any time soon, he's also hopeful about music streaming's growth and coexistence with the enduring popularity of CDs.
SMEJ itself was officially born in 1991 after Sony Corporation acquired all the stock previously owned by CBS Inc in 1988, and consolidated four companies, CBS Sony Inc., Epic Sony Inc., CBS Sony Records Inc., and Sony Video Software International, under the SMEJ banner.
Today, SMEJ is split into three business units: the Artist & Music Business Group, the Visual & Character Business Group and Entertainment Solution Business Group.
Muramatsu explains that the three business groups, "are not independent but rather work together organically, successfully creating a healthy variety of different IPs and solutions, also offering users an assortment of methods to enjoy the various IPs".
---
Reflecting on his own timeline in music, Muramatsu explains that after joining CBS, he went on to work in sales, promotions, and as a producer in the A&R department at the music company.
He was then appointed as a regional promotion manager in 1999, and says it was in this role that he "realized the importance of putting together a good team," which was "a major turning point" for him in his professional career.
By 2001, at the age of 39, Muramatsu says he was catapulted into the leadership position at the company's record label division Sony Music Records (now Sony Music Labels), which, he explains, was at the time, "losing money despite having the longest history within SMEJ".
He managed to turn the label around, with the next turning point in his career arriving when Sony Music Records signed Japanese rock band ORANGE RANGE to its gr8! Records imprint in 2003.
---
---
Their second single through the label, Shanghai Honey, peaked at No. 5 on Japan's Oricon charts. Their first full-length album, 1st CONTACT, debuted at No.2 in Japan.
"When we signed ORANGE RANGE, I thought to myself, 'If this band doesn't make a break, I'll quit'," remembers Muramatsu. "It actually grew to achieve sales of almost 3 million units."
"When we signed ORANGE RANGE, I thought to myself, 'If this band doesn't make a break, I'll quit'. It actually grew to achieve sales of almost 3 million units."

Shunsuke Muramatsu
He adds: "Whether it be the artists or staff, I have always found the people fascinating and as I continued to work on turning around labels which were struggling. I feel like this is the reason that we have been able to make stars from many artists who remain active today."
In addition to the company's music operations, SMEJ is a powerhouse in visual entertainment across various anime projects and games, with its Visual & Character Business Group housing anime giant Aniplex.
As Muramatsu notes in our conversation below, SMEJ is becoming increasingly interested in how the global popularity of anime can serve as a gateway for Japanese artists to reach wider audiences around the world.
With this in mind, just last month, SMEJ teamed up with US-based (and Sony Group-owned) anime streaming platform Crunchyroll to license its music content outside of Japan on Crunchyroll's new music and content hub.
Other ambitious non-traditional music activities from SMEJ include major virtual talent projects – one of which, VEE, is described on the website as "the largest virtual talent development and management project in history".
SMEJ also launched a global talent audition last year for real-life creators to work as virtual characters via the Tokyo-based 'PRISM Project'. On PRISM Project's website, it's referred to as "a multinational VTuber agency from the future".
Looking at the wider Japanese market, Muramatsu is confident about SMEJ's positioning and future in it.
"The spectrum of online and offline solutions we offer makes us an all-around and unique entertainment company and gives us a distinctive character that we share with no other company in the Japanese entertainment market," he says.
Here, in an exclusive interview with MBW, Sony Music Entertainment (Japan) CEO Shunsuke Muramatsu shares his thoughts on virtual talent, TikTok, SMEJ's positioning in Japan, and the unique challenges Japan faces as the world's second-largest recorded music market…
---
What differentiates Sony Music Entertainment Japan from other players in the market?
SMEJ is the successor to CBS/Sony Records, founded in 1968 as a joint venture between what was then Sony Corporation and CBS Inc., and as such it has the longest history of all the entertainment businesses within the Sony Group.
Of course, there is the music business, which we have been engaged in since the company was founded, and we now have a variety of businesses including anime such as "Demon Slayer: Kimetsu no Yaiba" and "Sword Art Online," mobile games led by "Fate/Grand Order," character license business domestically representing franchises for Peanuts and Sesame Street among others, manufacturing and distribution of discs and media such as CDs, Blu-ray, and vinyl, logistics of commercial products, management of live concert venues, live streaming of online concerts and events, as well as managing and hosting fan clubs.
The spectrum of online and offline solutions we offer makes us an all-around and unique entertainment company and gives us a distinctive character that we share with no other company in the Japanese entertainment market.
In addition, being part of Sony Group gives us invaluable access to other businesses within the group including the latest technology and unique solutions, and we can hopefully continue to grow as a company that generates emotional experiences utilizing a blend of technology and entertainment.
---
 Can you tell us about some of the creative or business trends that you are seeing in Japan currently that we should know about?
A music trend possibly unique to Japan with potential outside of the country may be the Vocaloid culture. Music production using Vocaloids started in the early 2000s, adding the participation of illustrators and animators, and more recently actual singers posting cover versions on the internet, with no Vocaloids. Each in this trinity plays a vital part in this unique method of music production, and relies heavily on what we call community DIY, or the role of the community and ecosystem in creating the music.
Japanese anime has garnered a worldwide following and Japan's 2D (two-dimensional) entertainment has a promising global future. The latest developments in Vocaloid music have seen much variety and diversification, with an emergence of creators with global potential. In 2021, SMEJ opened a Web-based platform called "MECRE" for creators to interact, now over 7,000 utilizing the DIY community.
A number of companies operate under the Sony Music Entertainment Japan holding company, including Sony Music Labels, and Sony Music Artists. It looks like all the companies are split into three groups: Artist & Music Business Group, Visual & Character Business Group, Entertainment Solution Business Group. Can you tell us about the holding company's corporate structure and wider strategy?
SMEJ serves as headquarters for approximately 20 group companies including subsidiaries, and carries out management and administrative operations for the group, discovering, developing, and providing support to artists, talents, and creators, as well as assisting with creating new businesses.
The 20 group companies are split into three business groups, "Artist & Music," "Visual & Character," and "Entertainment Solution," cooperating as necessary to develop the value and appeal for IPs derived from the creative work generated with artists and creators.
---
Sony Music Entertainment Japan's Sony Music Solutions business unit operates across manufacturing and packaging, logistics and merchandise. How important is it for Sony Music to have access to such solutions in a market where physical music, and specifically, the CD is still a dominant format?
In a market where CDs still carry substantial weight, being able to take initiative in the manufacturing process allows us to accommodate the creativity of artists and record labels, which can be a considerable advantage.
There may indeed be times when meeting the specific needs of the artist may not be efficient or easy, but putting the artist first, accommodating their requests, will reach the fans' hearts and ultimately reflect positively on and contribute to the business.
I dare say this may even be the reason the physical product market continues in Japan.
---
Speaking of the dominance of physical music in the market – according to the Recording Industry Association of Japan, 34.2% of Japan's recorded music revenues came from digital sources such as streaming in 2022. What are your predictions for the coming years in terms of physical music versus digital music consumption in Japan?
In Japan's recorded music market, the share of physical music in 2022 was 65.8%, with the production for physical products increasing. Video products were driving the result, with live events having been held at restricted capacity due to COVID-19 precautions, which has now been fully lifted.
Although I do think this is likely a temporary phenomenon, I don't believe that the physical market will suddenly disappear as we have seen in some other countries.
"Fans in Japan are particularly loyal to each artist, and many also have a collector's mindset, making them partial to the physical product."
The reason for this is that fans in Japan are particularly loyal to each artist, and many also have a collector's mindset, making them partial to the physical product.
As for digital, streaming continues to show steady growth, with cumulative growth at 125% between January and December 2022. In comparison to the per capita of countries that are leaders in streaming, we want to reach around 30 million paid subscribers in Japan.
---
What is the biggest challenge in the music business in Japan currently?
That would be globalization. There are people outside of Japan who like Japanese music from the 1980s, and "city pop" is now a genre that is being sampled globally. Time has passed since then, and there has been a shift to a digital and borderless world, and before we knew it the Japanese music market had become what we call a Galapagosized, or antiquated ecosystem. Solving this predicament, certainly on the individual artist level but also for J-Pop in its entirety would be our biggest challenge.
In 2022, there was a live event in Saudi Arabia with performances by artists from SACRA MUSIC, the SMEJ label for those who are extending the range of their activities not only in Japan but also overseas. And YOASOBI, an artist whose work fits well with 2D media, also had their first performance for a festival in Jakarta, where the audience was singing along the Japanese lyrics with the artist.
"Japanese anime is serving as an important gateway to introducing Japanese music."
Taking into account phenomena like this, I have to believe that a crucial step for further promoting global development will certainly be identifying the countries and regions with the higher potential for it to take off.
Another point is that many of the tracks with listeners outside of Japan are in some way connected to anime, and Japanese anime is serving as an important gateway to introducing Japanese music and further on the opportunity for hits. On 4 March 2023, SMEJ started providing video content to Crunchyroll mainly for artists who have repertoire associated with anime.
Based in the U.S., Crunchyroll has been part of Sony Group since 2021, and is one of the largest anime streaming services in the world. Crunchyroll is optimistic and eager to take on this initiative, ready with product development and marketing plans to help SMEJ artists reach a wider audience around the world.
---
We recently reported on Sony Music Entertainment Japan's work in the virtual talent space. How big do you predict this sector will get in the coming years?
A few years ago, I honestly could not have predicted that VTubers would grow to be so significant in the entertainment realm, and similarly, there is no way to know how much bigger it will become over the next few years.
However, I'm convinced that it will become much bigger. Japan currently counts over 20,000 VTubers, and our "VEE" VTuber project auditions in 2021 received over 18,000 entries at the time. Although there are many who aspire to be VTubers, in reality, it seems there are still many obstacles that do not make it an easy path nor accessible to everyone.
If ongoing advances in technology help resolve the issues, becoming a VTuber will be possible for more people, resulting in a larger market. It also feels like a type of entertainment that would work well with other recent developments like the metaverse and Web 3.0, and with opportunities to further reach countries around the world beyond Japan and North America, it holds extraordinary potential.
---
TikTok's role in the music industry has evolved rapidly over the past few years. What do you think about TikTok's rise, and its relationship with the music business?
TikTok has a vital role in creating the current hit tracks in Japan, whether it be the development of new talent or catalogue repertoire. For streaming hits in particular, many of the new artists who suddenly appear in the charts originally went viral on TikTok.
"TikTok has a vital role in creating the current hit tracks in Japan."
On the other hand, since the nature of the platform is for users to go through vast amounts of content instantaneously, an artist with one hit may not necessarily have a follow-up hit, even using the once-successful method.
---
What are your hopes for what the wider social media space will bring to the table for the music business in years to come?
As we transition to the Web 3.0 era, the focus on hits originating from individuals pursuing a social media presence as well as special-interest communities will increase. This means understanding the persona and analytics of the audience on social media becomes a key part in the breaking hit of an artist or track.
In addition to honing their social media presence, communication from the artists themselves becomes a critical piece in the process, and so the record company also needs updated literacy in the effective use of social media including precautions and strategies to handle negatively viral situations.
---
 If there was one thing you could change about the music business, what would it be and why?
Looking at what kinds of entertainment saw increased demand and not during the COVID-19 pandemic, games and video content grew dramatically while music only met fair expectations. With various kinds of entertainment competing for the consumers' discretionary time, I'm concerned that the number of hours devoted to music has not increased as much.
I have always believed in music as an amazing supporting role in our lives. Back when music was always there as part of the important page in our lives, it meant that hearing a song might bring you back memories of those special moments.
If there was one thing I could change, now that we all have music at our fingertips, I once again want music to be fully integrated into our lives and make frequent appearances as the amazing supporting role of life.
---

World Leaders is supported by PPL, a leading international neighbouring rights collector, with best-in-class operations that help performers and recording rightsholders around the world maximise their royalties. Founded in 1934, PPL collects money from across Africa, Asia, Australia, Europe, and North and South America. It has collected over £500 million internationally for its members since 2006.Music Business Worldwide