The MBW Review offers our take on some of the music biz's biggest recent goings-on. This time, we delve into yet another game-changing deal for the music business – and try to work out what's in the Shazam deal for Apple Music. The MBW Review is supported by FUGA.
---
It's not often that the flutter of a billion dollar bills turns the head of the music business in a single 24 hour period, but that's exactly what seemed to happen last Friday (December 8).
An eruption of news – hallmarked by a 'for goodness sake let's get this done by the Holidays' urgency – was kicked off with the revelation that Spotify and Tencent Music were swapping 10% stakes in one another.
As MBW explained yesterday, that would have likely meant that Tencent Music chucked somewhere between $600m and $1bn into Spotify's bank account as a result.
God Jul, Mr Ek.
Over in rights-land, meanwhile, it was confirmed that Kobalt Capital had acquired the SONGS Music Publishing catalogue.
MBW is told that SONGS' annual Net Publisher Share (gross profit) in 2016 stood at just over $8m – meaning that the multiple paid on this would have been as high as 19/20-times.
Rather sets the scene for an intensely competitive music publishing M&A market in 2018, wouldn't you say?
And then, just before the bell rung on Friday's dog-eat-dog corporate action, we learned that Apple was set to snap up UK-based Shazam for approximately $400m – a move which was confirmed by the Cupertino giant one working day later.
In many ways, Apple's acquisition was the most predictable of Friday's three stories.
Apple announced Shazam's integration with Siri over three years ago; ever since, the query 'Siri, what song is this?' has been answerable via the third-party music identification app.
Yet, it's for another, more immediate reason, that I'm convinced Apple has got itself a steal here – and a true 'killer app' in its tussle with global streaming market leader Spotify.
---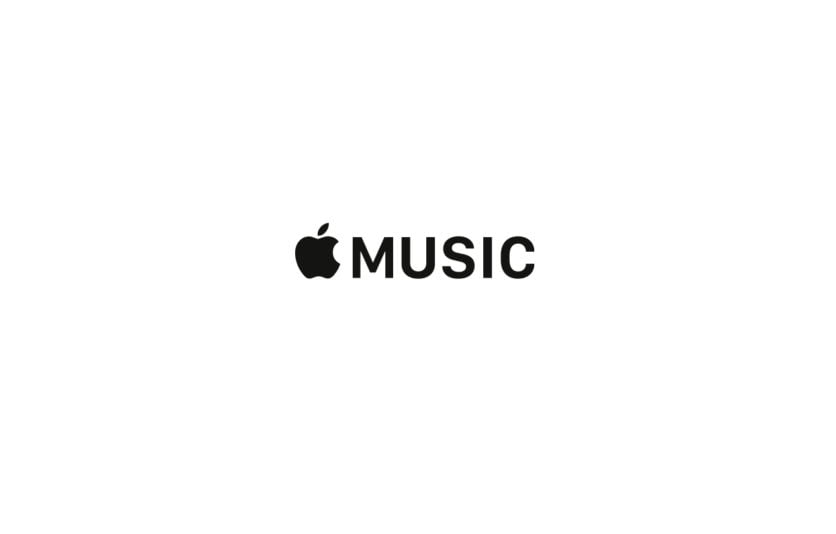 First, some important context around the current streaming subscription market.
In September, Apple Music announced that it had surpassed 30m paying subscribers.
Rewind the clock to December last year, when Apple announced it had hit the 20m subs mark, and you can see that it took Tim Cook's company nine months to grow by 10m paying subscribers.
Aka, just over a million a month.
Spotify, meanwhile, last confirmed its paying subscriber number in July, at 60m.
Rewind the clock again, back to March – when Spotify announced that it had surpassed 50m subs – and you can see it took Daniel Ek's company just four months to grow its paying audience by 10m.
Aka, just over two million a month.
To nail the point home, at the close of 2017 – at these growth rates – you'd expect Apple Music to finish the year with around 33m subs, and Spotify to do the same with over 70m.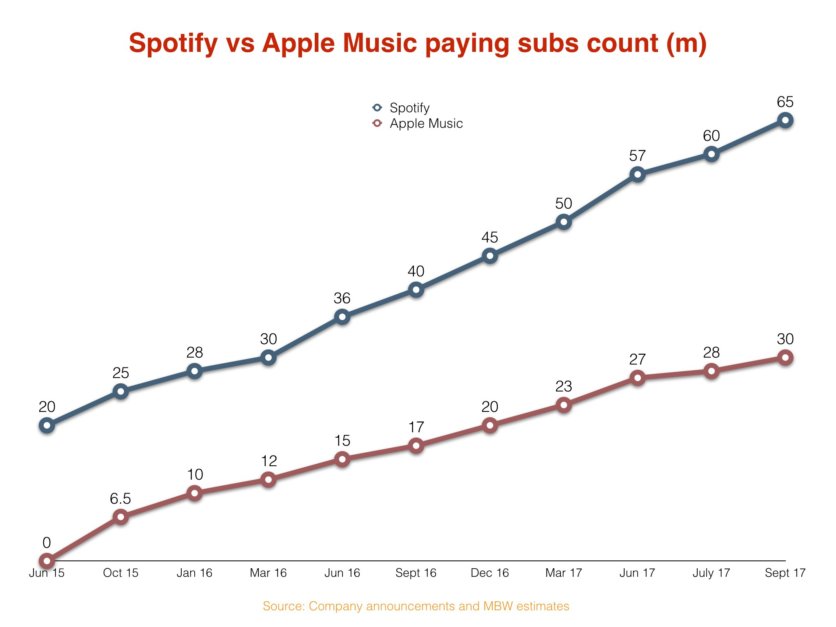 Apple has so far failed to make its massive installed base – over a billion active iOS devices worldwide – really pay against a pure-play rival which hasn't yet worked out how not to lose hundreds of millions of dollars each year.
As such, Apple Music is being embarrassed by its comparatively scrappy Swedish startup rival – which not only boasts significantly more paying customers, but is seemingly growing them at twice the rate.
This is where Shazam could come into its own.
---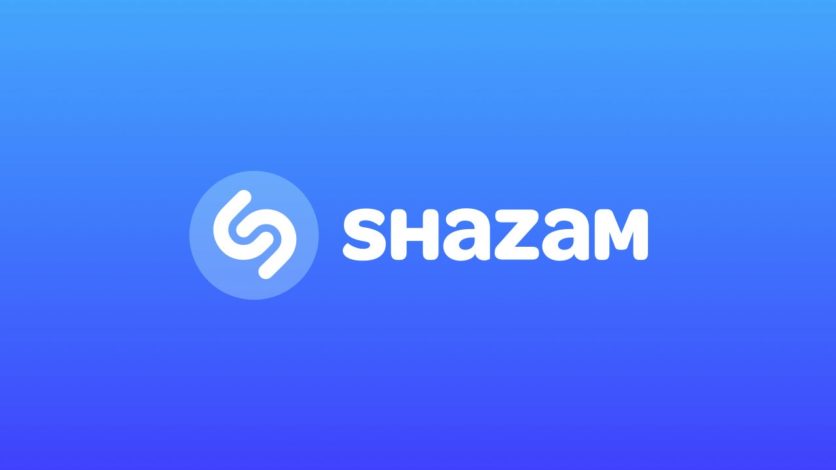 Ever since being founded in 1999 Shazam has failed to locate a robust business model.
However, that hasn't stopped its audio identification technology never not seeming like sorcery – which is why 120m active users became drawn to it each month, according to a financial report from 2015. (More recent monthly user data is sadly not forthcoming.)
We also know that Shazam's audience is global and heavily engaged: according to up-to-date company PR, its users, well, 'Shazam' over 20m times each day.
And why do they, typically, 'Shazam'? Because they hear great music on television and in the movies, or – crucially – on terrestrial radio, and want to know how they can lend it permanence on their phone.
Currently, there are believed to be over 270m AM/FM radio listeners in the United States alone.
According to RAJAR, there are another 55m of them in the UK – representing 85% of the population.
You see where this is going?
If, as must surely now be expected, Apple makes Apple Music the sole DSP partner of the Shazam app, it gains exclusive access to what already appears to be the app's 100m+ global active users.
Importantly, with Apple's mainstream marketing might, this number could explode – making those 300m+ US/UK radio listeners, for one, more likely to try out Shazam than ever before.
Shazam is already a highly valuable funnel with which to push a traditional media audience towards music streaming.
Now, its unification with Apple Music, with its tiered free trial structure, promises to create a once-in-a-generation bridge – which can ferry 'lean-back' TV and radio consumers over to paid music subscription in their droves.
It's music to Jimmy Iovine's ears: because of Apple, the days of 'Shazaming' into an ad-supported streaming environment appear to be numbered.
---

For Apple, this won't be about the money, not right away: we're talking about a company with over quarter of a trillion dollars currently sitting in cash and cash equivalents.
Yet it's worth pointing out to those who scoffed at the $400m pricetag that converting just 1% of Shazam's cited 120m audience – at a $9.99-a-month typical subscription – would result in additional annual Apple Music revenues of $144m.
The real opportunity here, however, is two-fold:
(a) The provision of a wealth of Shazam user data that Apple can use to discover and manipulate user trends in the consumption of music in media to improve its service;
(b) A more direct benefit: the conversion of a mass terrestrial broadcast audience into paying streaming customers.
There is also, clearly enough, a potential benefit to Apple's upcoming, Siri-driven HomePod speaker. (Although arguably that seems less clear cut, considering a 'lean-forward' interaction usually takes place in order for voice interaction to work.)
The real value of this acquisition is about the combination of the 'what am I hearing?' brilliance of Shazam with Apple's mainstream marketing might, its iOS installed base and the – wait for it – 3.5bn internet-connected consumers around the globe who aren't yet paying for music streaming.
It's about Apple's belief in a technology which, despite those billion to-date Shazam app downloads, hasn't yet scratched the surface of its mainstream global potential.
It's about the fact that over 3.6bn people, for example, watched the 2016 Olympics in Rio on TV – and that a significant slice of them would have thought, I love this song… I wish there was a way to capture it.
It's about the fact that, after looking like a bit of a lame duck in the race for music streaming domination, Shazam could prove to be the mainstream audience accelerator Apple Music so obviously needs.
---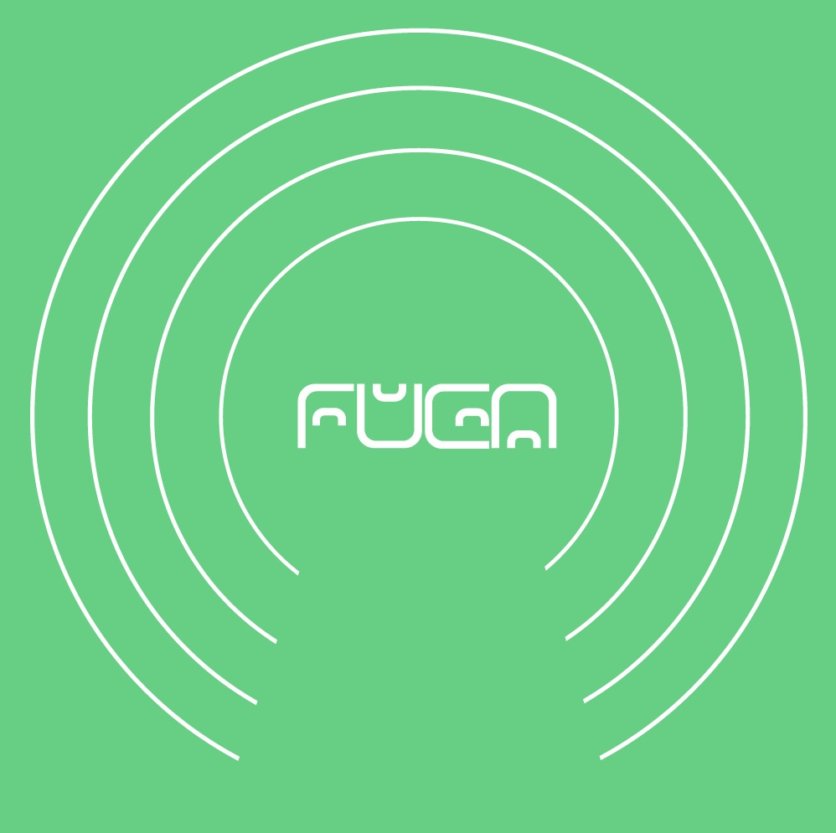 The MBW Review is supported by FUGA, the high-end technology partner for content owners and distributors. FUGA is the number one choice for some of the largest labels, management companies and distributors worldwide. With a broad array of services, its adaptable and flexible platform has been built, in conjunction with leading music partners, to provide seamless integration and meet rapidly evolving industry requirements. Learn more at www.fuga.comMusic Business Worldwide