Dance music promoters CircoLoco and Rockstar Games, creators of some of the world's most popular video games such as Grand Theft Auto and Red Dead Redemption, have joined forces to launch a new record label called CircoLoco Records.
Debuting with a series of EPs featuring tracks from the label's forthcoming compilation album, Monday Dreamin', CircoLoco Records will showcase contributions from artists previously hosted by CircoLoco, including new releases from acts such as Carl Craig, Luciano, Seth Troxler, Moodymann, Rampa, Sama' Abdulhadi, Lost Souls of Saturn & TOKiMONSTA, Red Axes, and many more.
The first EP, Monday Dreamin' Blue EP, will be released on June 4th and features new tracks from Sama' Abdulhadi, Kerri Chandler, Rampa, and Seth Troxler, alongside a new Dixon remix of Deichkind's Autonom.
Lumartes, by Seth Troxler, is now available to stream and download. Further EPs will release weekly in the lead-up to the full compilation's release on July 9.
Representing house and techno for over 20 years through its parties at Ibiza's DC10 and around the world, CircoLoco has become one of the most recognized brands in underground dance music.
The launch of CircoLoco Records "reinforces CircoLoco's commitment to championing forward-thinking dance music artists beyond the club," says the company.
Rockstar Games' has long supported artists and DJs across its array of games, including the Grand Theft Auto series which used curated radio stations hosted by personalities ranging from Frank Ocean and the late Karl Lagerfeld, to Worldwide FM founder Gilles Peterson and Brainfeeder boss Flying Lotus.
Rockstar's introduction of digital nightclubs in Grand Theft Auto Online with its After Hours update provided an additional platform for music discovery, where players could step into a nightclub setting and experience DJs and CircoLoco alumni such as The Blessed Madonna, Dixon, Solomun and Tale Of Us.
The release of The Cayo Perico Heist content update, released last December, added to the concepts introduced with After Hours by expanding these in-game social spaces while allowing a global audience to experience virtual DJ sets from Palms Trax, Detroit producer Moodymann, and a set from Keinemusik performed at a tropical beach party.
"CircoLoco Records is a natural next step for us."

Antonio Carbonaro, CircoLoco
Antonio Carbonaro, CircoLoco Founder, said: "CircoLoco has always been about the passion for finding the best music, supporting artists and bringing them to the people in the purest way possible.
"CircoLoco Records is a natural next step for us, giving us a chance to bring the music we love to people everywhere."
"Music is fundamental to Rockstar Games."

Sam Houser, Rockstar Games
Sam Houser, Rockstar Games Founder, said: "Music is fundamental to Rockstar Games – it's part of everything we do.
"Partnering with our friends at CircoLoco is part of our ongoing efforts to find new ways to bring the very best underground music to the widest audience possible."
---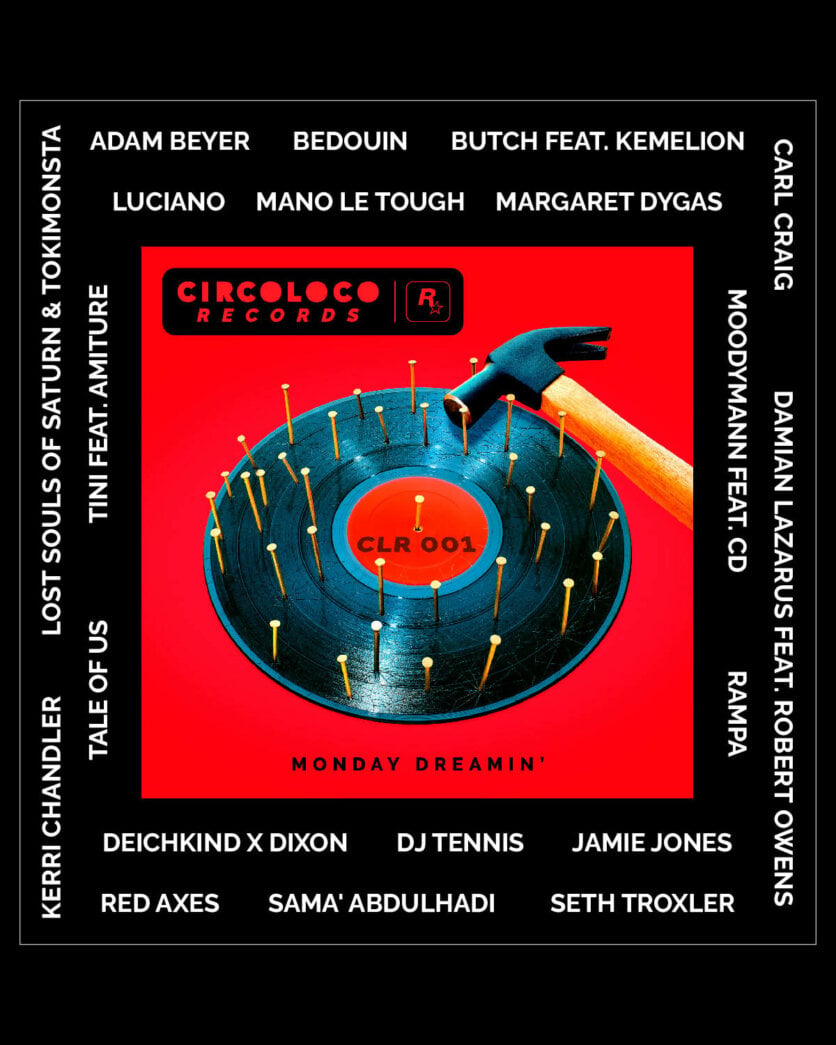 ---
Before founding one of the biggest names in gaming, and the wider entertainment industry as a whole, Sam Houser, then aged 19, landed his first job working in the post-room at BMG's UK HQ back in 1990.
In late 1997, BMG Interactive released the 2D action-adventure game Grand Theft Auto, which became a hit both in the US and UK.
In March 1998, BMG agreed to sell off BMG Interactive for a total consideration of $9m to games publishers Take-Two Interactive.
This deal included the BMG Interactive staff, plus all rights to the Grand Theft Auto franchise.
Today, Take-Two owns two major publishing labels, Rockstar Games and 2K.
In 2018, MBW asked whether this deal 'was this the biggest mistake in the history of the music business?'
Grand Theft Auto V sold 20 million copies in 2020, seven years after it was originally released, according to Business Insider.Music Business Worldwide