MBW's World's Greatest Managers series profiles the best artist managers in the global business. This time, we speak to Rob Swerdlow, UK-based manager of Michael Kiwanuka, The Kooks, and Little Simz amongst others, and the co-founder of Starwood Management. World's Greatest Managers is supported by Centtrip, a specialist in intelligent treasury, payments and foreign exchange – created with the music industry and its needs in mind.
---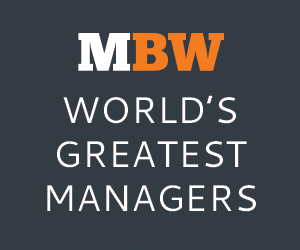 Starwood Management didn't find Michael Kiwanuka on Triller, SoundCloud or, indeed, through a futuristic artificial intelligence A&R scouting app.
Their mutual introduction was a much more traditional, genteel music biz setup. Starwood co-founder Rob Swerdlow was introduced to Kiwanuka by an industry lawyer, Berkeley Edwards at Clintons, who'd fallen for the singer/songwriter at an acoustic night in London.
Demonstrating one of the downsides of The Way Things Used To Be for managers like Swerdlow, Edwards introduced Kiwanuka to a handful of potential management suitors across the business, and let the speed dating commence.
Starwood's pitch to Kiwanuka didn't deviate from a fundamental philosophy dating all the way back to Swerdlow's experiences of representing a young Lee Mavers and The La's while studying at Liverpool Polytechnic 30-plus years ago. Namely: the artist calls the shots; everything else follows.
"We were up against some of the finest managers in the country," says Swerdlow of the Kiwanuka connection. "We just told Michael that we were very passionate about our core values: we go to the wall for our artists, and we always put them first."
Swerdlow can't be sure but, in an age where managers are increasingly inviting outside songwriters in to buff up their artist's music, he suspects Kiwanuka may have been sold on Starwood's converse approach. Says Swerdlow: "We told Michael: Your songs, your voice, your spirit. That's what we believe in, and that's why we're here."
Ten years on, those songs, that voice, that spirit, are going supernova. KIWANUKA, the stunning third studio album from the London-born singer/songwriter, was nominated for Best Rock Album at the 63rd Grammys, having already won the 2020 Mercury Prize, and attracted two BRIT nominations for the artist.
Indeed, Starwood Management itself is having something of a glittering year in awards season (albeit most of it celebrated over Zoom). In addition to Kiwanuka's triumphs, fellow Starwood client Little Simz has attracted widespread plaudits for her independently-released LP, Grey Area, which picked up the Ivor Novello Album of The Year in 2020, as well as Album Of The Year from NME.
Simz, who Kendrick Lamar once called "incredible", has this week announced her return to center stage via the bracing new track, Introvert.
---
---
These are heady days for Starwood, then, which is collectively run by Liverpudlian Swerdlow alongside co-founders Dave Nicoll and Mark Nicholson, with a roster that also includes The Kooks, Marmozets, Ady Suleiman and more.
Here, Swerdlow explains the evolution of Starwood over the past three decades – and where the company plans to go with its multi-award-winning roster in 2021 and beyond…
---
How did you get started in music and the music business?
All through my childhood we had music in our house – my dad was a huge music fan and a DJ for hospital radio, playing soul, country and western, folk, French music; all kinds of things.
Growing up in Liverpool was important. On a Saturday, buying records as a teenager, I'd go to shops like Probe and you would be served by Pete Burns of Dead Or Alive, or see Frankie Goes to Hollywood walking around, or Julian Cope, or Echo and the Bunnymen. So whilst you might see somebody very famous, it didn't feel otherworldly.
I then went to polytechnic to study business, and whilst I was in this coffee shop one lunchtime, I was sitting next to this good looking gang of lads. They weren't your typical goth-indie looking [artist] of that era, nor that Jesus Jones-looking type of band; they looked bohemian, cool as fuck, Levi's, suede Hush Puppies, '60s Americana.
"The La's always offered me an open door to hang out, smoke weed and listen to them play."
It took me some time to build up the confidence to talk to them, and little did I realize they were the band who were going to become The La's. They always offered me an open door to hang out, smoke weed and listen to them play. At first I thought they were playing covers and standards, but it was all their own material – songs written by Lee Mavers.
I started helping out as part of the entourage that was with them when they played a gig. And before I knew it, I was immersed in the gang, working very closely with them. And that was the beginning of my inroads into the music industry.
---
That's a bit of a baptism of fire for any manager: representing one of the greatest British songwriters ever in Lee Mavers… but also an individual some would describe as unmanageable.
Everybody knew how special Lee was. And everybody in the gang was very protective of Lee. There was this solidarity: we were going to take on the music industry, knowing how good the songs were.
It taught me an early A&R lesson: every so often in this industry, you just have to go, 'Well, we're blessed. This is cosmic; this is spiritual.' I didn't realize, and this is even more true today, that the music industry did a lot of cut-and-paste music, gluing together influences from different records. This was different: it was divine; it was bigger than any of us.
As an alternative-leaning guitar band in that post-'80s period, the wind was in our faces. But The La's didn't 'do' pretend: they were one unified movement from daytime to stage to after-party to literally standing there on Top of the Pops – a bit like what grunge was going to become.
And after we signed The La's to Andy MacDonald at Go! Discs, I got the best education for the future, both from a music and an industry perspective.
---
---
Chapter two of your career saw that 'alternative-leaning' British guitar music hit the mainstream in the mid-'90s.
After The La's, unfortunately, ground to a halt – through no fault of anybody – I found myself in the acid house revolution of Liverpool.
My office was next door to early [UK dance label] 3Beat, Cream and all of those guys. 3Beat had started seeing some of their underground hits begin to go overground, and one of their artists was invited on Top of the Pops. 3Beat came knocking on my door, going, 'You've been a manager [at that level], could you look after these hits?'
"I found myself in the acid house revolution of Liverpool."
And I'm like, 'I'm in; I want to be part of the most exciting cultural revolution since punk.' So I fell into the dance music scene in Liverpool. That's how I met Dave Nicoll, one of the owners of 3Beat, who reciprocally found himself spending more time in my universe of global guitar band culture. And I'd just taken on John Power [former bassist in The La's], a brilliant songwriter influenced by being in the boot room with Lee Mavers.
John formed Cast, who then signed to Polydor Records – to Lucian [Grainge] and Paul Adam – and they sold millions of records. [Cast's debut album, All Change, became the biggest-selling debut album in the history of Polydor after its release in 1995.]
---
What are your memories of working with Sir Lucian Grainge?
He didn't let a beat in conversation go without reminding you that he had his eye on the prize. He was humble and always resourceful; he could talk about street level stuff, could definitely talk about songs, and always shared that 'don't make these mistakes' knowledge.
"Lucian didn't let a beat in conversation go without reminding you that he had his eye on the prize."
But you could also sense his ambition, and his fearlessness. Lucian was very cheeky as well. I think that he enjoyed the cheekiness of Cast, these scousers coming in and saying, 'Hold on a second. Why should we be selling to you and not the other way around?' And: 'You see your Polydor logo, we're going to nick that and make it our own logo.'
---
You then had success with Mansun, before signing the Ordinary Boys, who inked a deal with B-Unique. How did that deal come about?
Starwood's third partner, Mark Nicholson, was at that time a successful underground promoter in Brighton putting on bands like Fugazi and Rancid. He had demo tapes coming through to him, and when he heard the Ordinary Boys, he went, this is amazing.
As a manager, he liked the idea of aligning himself with a more experienced management setup, and we all realized that the three of us [Swerdlow, Nicoll and Nicholson], should align as a partnership, with a presence in Liverpool, London, and Brighton.
Very quickly after the Ordinary Boys, another Brighton band, The Kooks, sent music in. Mark was first on the scene to check them out, and he reported back that they were an incredible band with an incredible songwriter. We were blown away by the musicianship and talent and we shared a vision; we jumped at the opportunity to manage them.
---
---
That relationship now goes back 15 years, with The Kooks still enjoying commercial success. What has working with that band taught you?
That when we find those really special artists, we have the collective experience to navigate, protect and guide a career, over the long term. And to find growth in areas that are unique to that artist; which, in the case of The Kooks, is the live music sector.
We had to cut across a lot of different obstacles with The Kooks: their record label [EMI] was sold in the Guy Hands era; the industry's relationship with guitar music, especially at Radio 1, was changing just as they emerged; and then there was the downfall of the CD into the streaming era.
"When we find those really special artists, we have the collective experience to navigate, protect and guide a career, over the long term."
We've transcended those obstacles, and the key along the way has been being artist friendly, protecting the soul and the DNA of our artists, and never wavering in our belief in them. The Kooks today are at an all time high, with an incredible business across live and streaming, and songs that will become the standards of the future.
Luke is one of the greatest writers of his generation and they're a killer live band.
---
How have you applied that thinking to the now-Grammy-nominated Michael Kiwanuka?
Michael was the beginning of the next level for Starwood: 'We know what chosen ones sound like, look like, and feel like. And here we are, again, with even more experience to protect, to guide – and not let any cynical interferences take a toll on that.'
Michael was a fiercely independent, uncut diamond at the time [Starwood signed him]. Our job was to protect that diamond and help it to be refined in all of the various specialist areas, but also give the artist the space he needed to develop. It doesn't take long for the good word of mouth to permeate, and people quickly came to find Michael.
---
---
He signed to Universal-owned Polydor in 2011. Why go down that major label route?
[Then-Polydor, now-Columbia UK boss] Ferdy Unger-Hamilton shared our passion for Michael. Passion is a powerful force and we followed that energy.
---
Michael has spoken about facing pressure to change his image and even his 'stage name' early in his career, with a hint that his record label at the time might have been responsible for some of that. That's partly what KIWANUKA is about.
It was never an obtusely threatening pressure, but it was there between the lines of conversation. Although it was disappointing to hear, it came from a place of good intentions and of passion. Record labels can't help themselves sometimes! And handling that is a manager's job.
I would say that [Universal Music UK boss] David Joseph always believed in Michael as a true career artist; it was David who said: 'You absolutely don't need to change your name to anything else. Your name is Michael Kiwanuka.'
"The music industry landscape is littered with artists and people who have foot-faulted."
David was and is, a very articulate, soulful, responsible, insightful executive, and he knew how to handle the situation intuitively. He's offered us a tonne of air cover, he saw the raw talent in Michael from the start, and he always understood that this wasn't a case of [requiring] cynical A&R intervention to speed up Michael's success.
That's definitely something Starwood has learnt down the years: if you find a true 'special one' artist, like with Michael, you've got to protect them and allow them to grow. The music industry landscape is littered with artists and people who have foot-faulted in that process.
---
Little Simz has taken a different route in the music business – staying fully independent and releasing her music in partnership with Kobalt's AWAL. How did you start working with her?
Inflo, the producer, was involved with The Kooks [on 2014's Listen]. And The Kooks were so impressed with him as a producer – he made a stunning record with them – that we introduced him to Michael [Kiwanuka], and that relationship grew. [Inflo co-produced Kiwanuka's last two LPs].
Then, when Simz was looking for a manager, Inflo made a couple of suggestions to her, and we were one of them. That became the beginning of a conversation for us to say: 'These are our principles; these are our values; this is how we work.'
And, before too long, we were working together. I was already a fan; I'd been introduced to Simbi by one of our other clients a couple of years earlier. She's the real deal, a career artist; and her values are similar to very important artists that inspire us all. I sensed that straight away in her.
---
Speaking on the Romesh Ranganathan hip-hop podcast, she was resolute about not wanting to sign to a label and to do things independently.
She is a truly independent artist and a proper creative – she makes all of the decisions, which are all incredibly resourceful and well thought through.
She has equal talent in photography, filmmaking, video directing; she's just got it all going on, including acting [Simz stars in the Drake-backed Top Boy]. And she works so hard. I said to Simbi that we could go talk to some major record labels, to show her what the bigger world looks like. We went in, and had some really good meetings with some great people.
"Compared to that, the young guys and gals at a major record label coming up with a cranky TikTok idea isn't going to wash."
Everybody is a fan and sees the unique proposition that she is. But she realized that ultimately, part of her identity as a human being, and as an artist, is being independent. If you strip that away, then you don't have the real you. And how can you get up in the morning and operate when you aren't being what you are?
Simz has an incredible team of external creatives, producers, filmmakers etc. around her, all of whom she trusts and whom she can guide. Compared to that, the young guys and gals at a major record label coming up with a cranky TikTok idea isn't going to wash.
AWAL and Paul Hitchman were never anything other than passionate for her art, always leading by example, always supporting her to the nth degree. For those reasons it became no competition at the end of the day.
Simz is a really important artist to AWAL and, all being well, her career will now move naturally to the next level with her next record – again, without the anabolic steroids of a major record label intervention.
---
You haven't bowled into the pay-per-view livestreaming world in these pandemic times, preferring instead to wait it out until touring resumes. Are you keeping the lights on with other income sources like streaming?
So far, so good; we've always kept our overheads low. One reason we've done that is because when the Britpop era finished, it was one of my massive rude awakenings! I, like a lot of people, thought that the record business would just keep giving and giving. I didn't realize that, at some point, the fuel tank fails.
"I, like a lot of people, thought that the record business would just keep giving and giving. I didn't realize that, at some point, the fuel tank fails."
When Britpop came to its end, we were left after a six month period with offices and staff, just thinking, 'This is untenable.' We've since realized that keeping a low overhead is an important part of our business model. It allows us to take on things like COVID head on, without panicking and freaking out.
---
What defines Starwood Management in your view across both the company and your own career? Do you have an overarching philosophy?
We're a very A&R-leaning management company. We don't allow ourselves to be ruled by stats, metrics and analytics; we prefer the algorithm of the soul. We know how to spot problems and stresses, and how to deal with them; and we know how to pull back and allow artists to blossom.
We also know when to get out of our artists' way. In management, it's sometimes more about the things that you say no to, rather than the things you say yes to.
By doing that, we become the right kind of creative partners, and can help find other creative partners to bring into the mix. Over the past 12 months, our artists have been celebrated for what they do, and we feel totally blessed to watch that happen. That goes specifically for the kind of artists that we work with, because those [awards] are celebrations of their art.
---
Do you have any worries over the idea that the modern music audience is more transient than they used to be? That they don't buy into artists as much as people once did because they're more distracted, happy to be fed music by streaming playlists?
Absolutely. But I also think that the world is a big enough place for people who like art. There is an audience out there for real artists – and that's why said artists need partners, pushing that message and supporting their vision. We've also had to learn to box clever when it comes to things like syncs. Saying yes to syncs has been a big way of not putting restrictions in the way of getting our artists' music heard.
"it's about saying no to most things, and yes to the right things. That's good management."
Again, it's about saying no to most things, and yes to the right things. That's good management. Everything we do is underpinned by our passion and commitment to help our artists make the very best records. Because what does anyone in this industry know, really, now that we're in a borderless, ever-changing global business?
All you can rely on is that you've made a great record. We know that it's all bullshit at times in this industry – but we also know a great record when we hear one.
---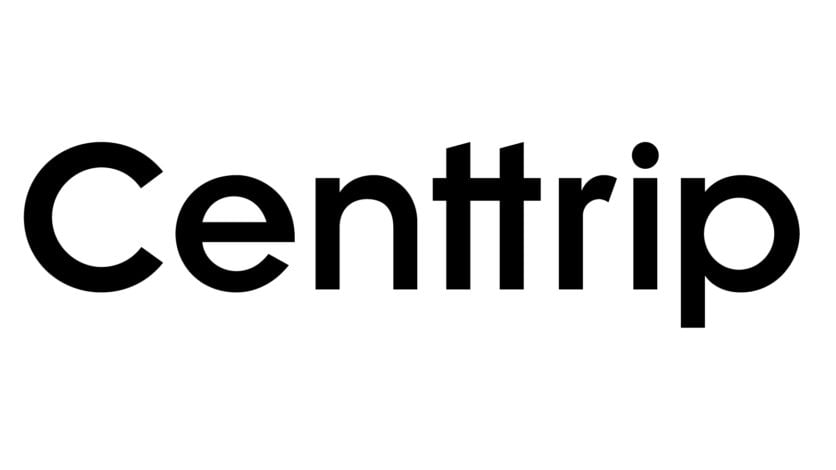 A specialist in intelligent treasury, payments and foreign exchange, Centtrip works with over 500 global artists helping them and their crew maximise their income and reduce touring costs with its award-winning multi-currency card and market-leading exchange rates. Centtrip also offers record labels, promoters, collection societies and publishers a more cost-effective way to send payments across the globe.Music Business Worldwide