You can listen to the latest MBW podcast above, or on Apple Podcasts, Google Podcasts, Spotify, Stitcher, iHeart etc. via this link.
---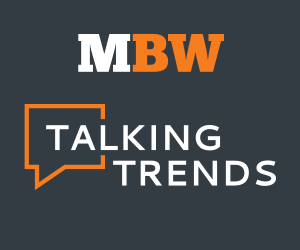 Music Business Worldwide has today (October 6) launched our first ever weekly podcast, Talking Trends.
Each week, Talking Trends host Louise Porter and Music Business Worldwide founder, Tim Ingham, will delve behind the headlines of two major news stories affecting the entertainment industry – offering exclusive insight into what's going on in today's business.
In this episode, Ingham ruminates on where music's next blockbuster music rights buyout will come from, as well as the relevance of Scarlett Johansson's recently-settled Disney lawsuit for the music business.
Talking Trends is supported by Voly Music, the new bespoke financial management platform for people in the music business.
---
Companies mentioned in this week's episode of Talking Trends include: BMG, CTM, Disney, Kobalt Music Group, KKR, Sony Music, Spirit Music Group, Universal Music Group, Warner Music Group.
---
What will be the next trend in the ever-busy music rights acquisition space?
Ingham supposes it could be the sale of copyright portfolios amassed by funds better known as music business buyers, rather than music business sellers, over the past five years-plus.
MBW's founder suggests that the sale of Downtown's music copyright portfolio to Concord for $400 million earlier this year could have "fired the starter pistol" on this new trend, as investors look to make a handsome profit on the surge in value of music rights.
Also: Porter and Ingham discuss rumors that a new megabucks fund focused on buying music rights is set to launch – and may or may not see KKR heavily involved…
---
Voly Music enables industry professionals from all sectors to manage a tour's budgets, forecasts, track expenses, approve invoices and make payments.
For more information and to sign up to a free trial of the platform, visit VolyMusic.com