You can listen to the latest MBW podcast above, or on Apple Podcasts, Google Podcasts, Spotify, Stitcher, iHeart etc. via this link.
---
Music's catalog acquisition space is abuzz with billions of dollars of new money.
Whether it's Blackstone's partnership with Hipgnosis, Apollo Global Management's team-up with HarbourView, or KKR's launch of Chord (and its buyout of a $1.1 billion fund from Kobalt), MBW's headline writers are not going going hungry for megabucks activity in the sector.
Amongst all of this hubbub, it's perhaps all-too-easy to forget that Tempo Music has been sitting on a $1 billion-plus fund since 2019.
And it's also perhaps all-too-easy to forget that Tempo is itself owned/bankrolled by a private equity giant – Providence Equity – that has over $45 billion in assets under its control.
You get the sense that this all-too-easy-to-forget-ness rather pleases Tempo Music boss Josh Empson, who joins us on the latest MBW Podcast (supported by Voly Music), which you can listen to above.
Empson originally led the formation of New York-based Tempo two years ago, and became the fund's CEO in early 2021 following the exit of Sherrese Clarke Soares (who now runs HarbourView).
Tempo has previously been ribbed by some in the market – step forward, Mr Mercuriadis! – for its perceived lack of involvement in some of the industry's heavyweight catalog acquisition deals.
But Empson says that Tempo is actually quietly and efficiently building a catalog of what he terms "modern masters".
"It's never been in our interest to make a lot of noise or make a big deal about what we're doing. We've been slow and steady and very choosy."

Josh Empson, Tempo Music on the MBW Podcast (listen above)
Not to be confused (solely) with master rights, Empson's "modern masters" descriptor refers to songwriters and artists who have established themselves as standout, enduring talents over the past, say, 10 or 20 years, and who are still touring today.
This explains Tempo's announcement of deals in 2021 that have included its acquisition of a portion of the song catalog of Twenty One Pilots star, Tyler Joseph, as well as – more recently – its acquisition of a majority stake in the recording rights of two classic albums by Korn.
Those rights add to a catalog at Tempo which also includes music catalogs from Wiz Khalifa and Florida Georgia Line, as well as songwriters such as the Grammy-winning Philip Lawrence and Frank Ocean collaborator Malay.
---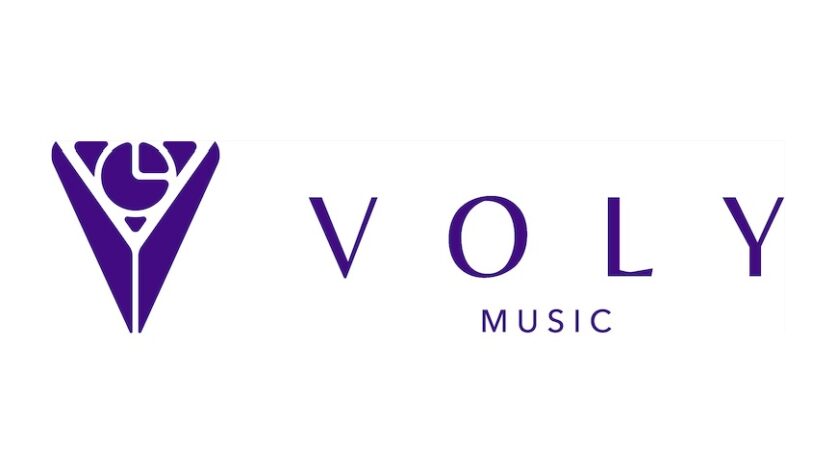 MBW's podcasts are supported by Voly Music. Voly's platform enables music industry professionals from all sectors to manage a tour's budgets, forecasts, track expenses, approve invoices and make payments 24/7, 365 days a year. For more information and to sign up to a free trial of the platform, visit VolyMusic.com.
---
Before founding Tempo, Josh Empson was a Managing Director at Providence and a director of Learfield Sports, MLS Media and the NFL/PEP investment fund.
As well as running Tempo Music, Empson moonlights today as Director of European Media Partnership – Providence's big money partner of soccer giant Real Madrid.
In this MBW Podcast interview, we ask Empson about Tempo Music's strategy going forward, and how contingent that strategy might be on the fund's cozy relationship with Warner Music Group.
We also discuss how Empson believes the shape of the music business might change in the years ahead, and why Tempo is quite so bullish on the future growth of value in music rights.
Listen above or via your favorite podcast platform… and/or read some abridged highlights of our discussion with Empson below.
---
In an increasingly crowded catalog rights acquisition marketplace, what's Tempo's unique strategy?
There are two things in my mind that really set Tempo apart. One is the artists that we focus on; we're really focused on what we call "modern masters", which is artists who are still recording, still touring, they may be selling their first catalog, but they may have another catalog coming right behind it in five or ten years' time.
That for us makes these really rewarding, and in many cases fairly involved, relationships like Tyler Joseph of 21 Pilots, whose catalog we acquired and who actually came on board as a senior advisor to Tempo, helping us figure out how to better service the artist community.
The second part of our mission is to be a bespoke partner. We really try to focus on our core strengths, which are around data and technology, and servicing the artist – and not focus on those things that are not in our core. That's what allows us to stay nimble.
So we haven't wanted to develop our own sync department, because we've wanted to find partners in the ecosystem that can serve [individual catalogs] best for sync.
---
I first heard of Tempo in 2019, when MBW got a press release through from Warner Music Group, talking about the new fund and the fact it was backed by Providence money. It's fair to say Warner and Tempo have a special relationship; you hand them certain assets to distribute and administer, they might bring you in as a preferred partner to acquire assets that are reverting or expiring within WMG. How much of your strategy is contingent on your relationship with Warner?
It's a very important relationship to us, because we think that those guys are just really good at what they do.
We could work very long and spend a lot of money and not get anywhere close to the global infrastructure that Warner has. So we get an enormous uplift when we work with them strategically, because there are just so many things that we can borrow from their system, due to that enormous global footprint, and the very high quality of people who work there.
They're certainly not the only partner that we work with. But I do think it's probably fair to say that is our deepest relationship.
---
What is Tempo's spending power in the market today? Your website for some time now has said that Tempo has a "billion dollar plus" spending capacity.
It's north of a billion dollars. The key thing to understand about Tempo is that it's a wholly owned subsidiary of Providence Equity Partners, which manages [approximately] $50 billion in capital commitments.
So we are an extension of a very deep pool. And as long as there are compelling investments to be made, there's not really a limit to how much capital we can put to work.
I'd say the same thing of KKR, or Blackstone: if they want to go deep into this space, they can deploy a lot more than the billion dollars that was talked about in [the recent Blackstone announcement with Hipgnosis].
---
Do you pick up that there's hunger at Providence to keep the funds coming into music?
I think there's more to come so long as we're able to find great investments to make.
I don't ever doubt that whether it's Providence or KKR, or Blackstone, so long as the investment case [continues] to be made, and there are great investments in the market, there will be capital to support them.
---
You've been seen in some quarters as perhaps not as active as some of your competitors in the market. What's the situation now? Are you buying more? Has your strategy changed?
Our strategy really hasn't changed at all. And the pacing of our investments really hasn't changed at all, since inception. It's been pretty consistent.
It's never been in our interest to make a lot of noise or make a big deal about what we're doing. We've been slow and steady and very choosy. We are trying to pursue a very specific strategy; we're not trying to buy every catalog, we're not trying to index the market. And we're certainly not trying to make headlines by [buying] the big superstar catalogs; though we'd be happy to [manage] them, it's not really our focus.
"We're not really after volume; we're after a return. And we're after great partnerships with artists."
Our focus is supporting these 'modern masters', and investing in catalogs where we think we can develop a return for ourselves and for the artists by continuing to develop them. Not every catalog is going to fit that way.
We've looked at 400 catalogs since we started Tempo; we've executed on many less than 400 of them. We're not really after volume; we're after a return. And we're after great partnerships with artists that we actually think we can continue to work with over time.
---
This recent influx of big money into the marketplace – these big names Blackstone, KKR, Apollo etc. Does that worry you or excite you about what's going to happen in the music business and in Tempo's realm in the next few years?
Ultimately, what's best for the business is what's best for artists. And I think more money coming into music is a good thing for everybody.
I'm sure that it will make the market for catalog more competitive; it already has over the last couple of years. That's really healthy.
"Providence has competed against Blackstone and KKR and Apollo for decades in other areas. So I have a lot of respect for them. But [it] doesn't scare us."
Liquid markets allow artists, musicians and writers to realize the benefit of the content that they create, just the same way that, for example, a software engineer who develops a great software product can get paid in the IPO market, when they take their company public.
This is really no different: an artist who makes great intellectual property can get paid for great intellectual property, and they could get paid much sooner in the life of that creation than they otherwise would have.
Look, Providence has competed against Blackstone and KKR and Apollo for decades in other areas. So I have a lot of respect for them. But  competing against the same people that we've competed against in other areas over decades… doesn't scare us. It's representative of a really healthy development, a professionalizing of the space that was really dominated by smaller players before now.
---
We've just seen Kobat sell a big catalog to KKR for $1.1 billion, not long after Downtown sold a big catalog to Concord. Do you think this is a trend where music industry parties we've gotten used to seeing as 'buyers' start selling their catalogs on?
I do. We'll probably see some more of that, and that's a natural rotation as the market gets deeper, more liquid, and there's greater capacity.
Downtown and Kobalt didn't sell their companies; they remain operating companies performing their core functions [i.e. servicing other peoples' copyrights].
They separated the operating company from the entity that primarily held assets, if you will, as those assets found a lower cost of capital than that implied by the operating businesses.
I think that's kind of what we're seeing happening here; the separation of those two kinds of assets.
---
To listen to Josh Empson and MBW discuss the music rights market and much more, listen to the Music Business Worldwide Podcast at the top of this page, or at your favourite podcast provider.