You can listen to the latest MBW podcast above, or on Apple Podcasts, Google Podcasts, Spotify, Stitcher, iHeart etc. via this link.
---
Amy Thomson is Chief Catalog Officer of Hipgnosis Song Management.
There, her job is to maximize earnings and exposure for a collection of around 65,000 songs cumulatively worth more than $2.5 billion.
This role gives Thomson a unique perspective on the music business – especially in terms of the flow of information and money from consumers to streaming services, and then on to PROs, to labels and publishers, and to songwriters and artists.
Richly adding to Thomson's perspective: Prior to joining Hipgnosis in 2020, she ran her own global artist management company, ATM artists, and represented acts including Seal, DJ Snake and Swedish House Mafia.
Most famously, she took Swedish House Mafia from being a baby band to kings of the globally dominant EDM scene of the early 2010s.
Thomson also worked closely with Kanye West on the stunning marketing campaigns launched during his Yeezus era.
On this MBW Podcast (supported by Voly Music), Thomson discusses the three areas of the music business that she believes need drastic change:
(1) NDAs: Non-disclosure agreements in the streaming payment terms of artist and songwriter contracts;
(2) Data, as in the flow of data to music makers and the vast inefficiencies that bad data is causing; and
(3) Service and royalties, particularly the level of service that catalog artists are receiving from labels, despite their records all being available at the click of a button on Spotify et al.
Claims Thomson: "I think that the service of record labels for 99% of artists since 2006 has been absolutely shocking."
She adds: "Labels are getting better at [marketing catalog records], but when I say better, that means that instead of 500 catalog projects a year [being prioritized for marketing by the major record companies], maybe there's now 700 catalog projects a year. But there are 30 million records on Spotify."
Continues Thomson: "Am I saying every catalog artist deserves a Dua Lipa-level campaign every Monday? No, of course not. But are [catalog artists making major labels money] owed regular newsletters and updates with how they're doing on playlisting? How do you download Spotify For Artists?
"Different records will deserve different levels of service. [But] it's not too much to ask that with the billions rolling in, [the majors'] expansion into helping [artists'] run their own business – which the record labels then own for them – is serviced."
---
Thomson also calls for simplicity in the way that artists and songwriters are accounted to by their labels and publishers, and expresses exasperation over the percentage of potential earnings that are taken from writers through the industry's international network of collection societies.
"Why does it take 18 months for [revenue from a] stream to come back to me, because the PROs are now really controlling all streaming revenue on behalf of the writer?" she asks.
"You've got these incredibly powerful PROs, who are generally a monopoly within their own markets, non-transparently telling me how many deductions there are [in songwriter royalties]."
Thomson adds: "You've got these incredibly powerful PROs, who are generally a monopoly within their own markets, non-transparently telling me how many deductions there are, not telling me the exchange rate of the currency, and for that they need need 18 months to send me back my money, which was only 15% [of the total royalties generated].
"Then we possibly lose 35% [of the publishing revenue] for bad matching… and the PROs take a piece of that. What are you talking about? It's absolute nonsense, and it has to change."
---
On the subject of record company NDAs preventing artists from knowing what they're earning in real-terms from streaming, Thomson comments: "Everyone has rent to pay and everything else, [and for most of us] your payslip is one of the key points to survive on this earth.
"In general, [if you] work on an hourly rate – which is essentially what streaming is – you would have your payslip, you would have the number of hours that you've done, and you'd have your rate of pay all there on the payslip.
"I'm just wondering: in what other industry would this be allowed?"
"[But] for a creator, your rate of pay is under NDA. So in the 'rate of pay' little square, it would just say 'under NDA'.
"Imagine Paul McCartney's payslip, and it says the number of hours that [his music has] done on streaming – which I'd imagine is extremely excessively wonderful – and then his rate of pay is under NDA. And I'm just wondering: in what other industry would that be allowed?"
---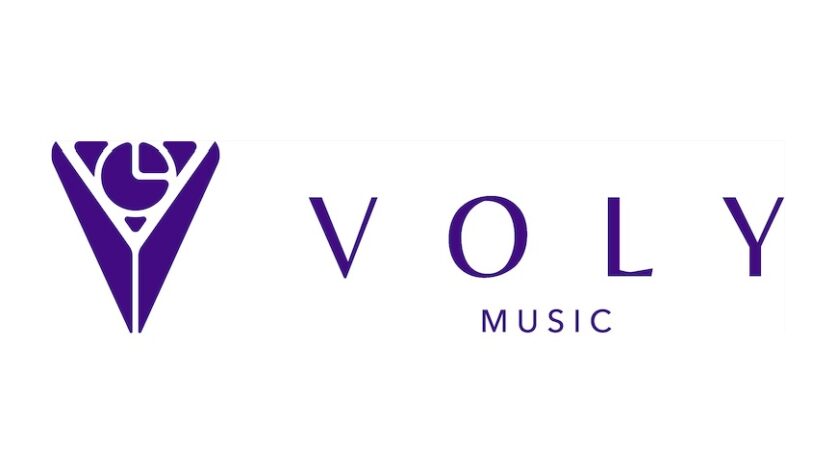 MBW's podcasts are supported by Voly Music. Voly's platform enables music industry professionals from all sectors to manage a tour's budgets, forecasts, track expenses, approve invoices and make payments 24/7, 365 days a year. For more information and to sign up to a free trial of the platform, visit VolyMusic.com.