You can listen to the latest MBW podcast above, or on Apple Podcasts, Google Podcasts, Spotify, Stitcher, iHeart etc. via this link.
---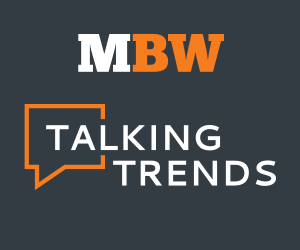 Welcome to the latest episode of Talking Trends, the weekly podcast from Music Business Worldwide – where we delve behind the headlines of two major news stories affecting the entertainment industry.
This week, host Louise Porter and MBW founder Tim Ingham discuss the return of Adele with her new album 30, now confirmed for release on Friday, November 19.
In Ingham's words, we're already seeing strong evidence of the British superstar "doing things her way" when it comes to the record, and the strategy around it.
This evidence includes Adele's decision to enlist on-the-rise British producer Inflo (Michael Kiwanuka, Little Simz) to work on her new record alongside the likes of Max Martin – in addition to Tobias Jesso Jr, of whom she's long been a fan.
Our verdict: It's to be celebrated that Adele, a superstar artist by any measure, "continues to give a leg up" to talent working outside of the mainstream US pop world, and doesn't "simply turn to the most in-demand songwriters and producers working in Los Angeles at any given time".
This week's episode of Talking Trends also covers Blackstone's huge deal to pump (at least) $1 billion into a new song-buying venture with Merck Mercuriadis and Hipgnosis.
Could the financial giant's investment in Hipgnosis Songs Capital ultimately stretch to multiple billions of dollars?
Plus: Ingham reveals what he – and MBW's secret sources – think the next game-changing financial trend in the music business will be. Clue: it's happened before, and it might just create some Scary Monsters (And Super Creeps).
Talking Trends is supported by Voly Music, the new bespoke financial management platform for people in the music business.
---
Companies mentioned in this week's episode of Talking Trends include: Blackstone, Hipgnosis Song Management, KKR, Kobalt, Sony Music.
People mentioned in this week's episode of Talking Trends include: Adele, David Bowie, Inflo, Max Martin, Merck Mercuriadis.
---
Voly Music enables industry professionals from all sectors to manage a tour's budgets, forecasts, track expenses, approve invoices and make payments. For more information and to sign up to a free trial of the platform, visit VolyMusic.com