The number of physical stores selling music in the UK reached an all-time record in 2014, despite CD sales falling to less than a third of where they stood a decade ago.
According to new figures due to be published in the Entertainment Retailers Association (ERA) Yearbook today (February 24), the number of outlets selling music increased by 20.4% to 10,391.
Meanwhile, the number of video games outlets grew by 1.3% to 5,665, with the number of DVD/Blu-Ray grew by 18.8% to reach 10,500.
This growth came despite digital's continued growth: industry estimates suggest there are now 123 digital entertainment services operating in the UK (76 music, 25 video and 22 games).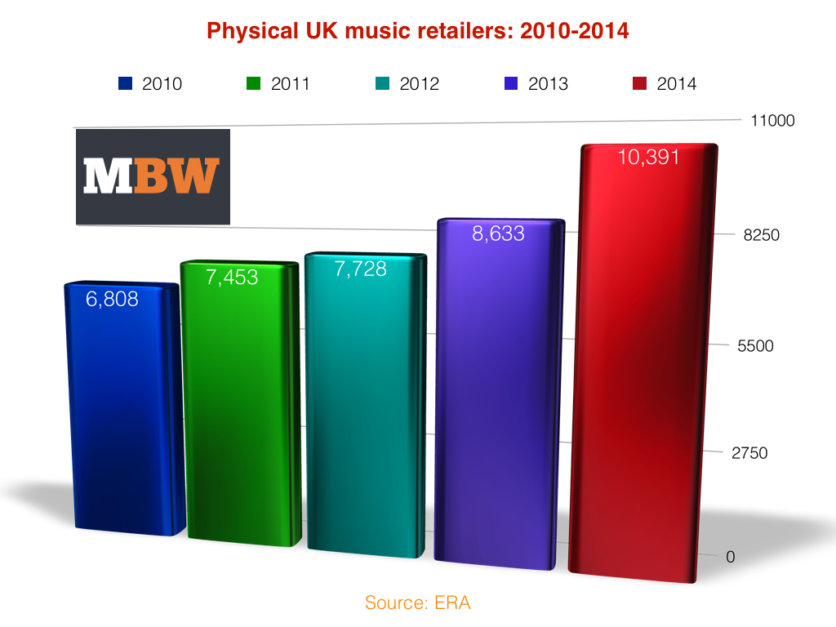 The key reason for the growth in the number of physical outlets selling entertainment, said ERA, was an increase in the number of supermarket convenience stores and generalist retailers like Wilko, BHS and Matalan selling limited ranges of music and video aimed at the impulse market.
ERA CEO Kim Bayley said, "This is an extraordinary result which means that UK consumers have a greater choice of outlets from which to buy music, video and games than ever before. From specialist chains and independents, through to supermarkets and fashion stores, to internet retailers, download and streaming services we can all now access music, video and games wherever or whenever we want."
"Physical outlets seem to have the edge when it comes to impulse and gift purchases. You cannot giftwrap a download or stream."
The increase in the number of physical entertainment outlets comes despite the continued momentum of internet retailers (such as Amazon) and digital services (Netflix, iTunes, Spotify etc).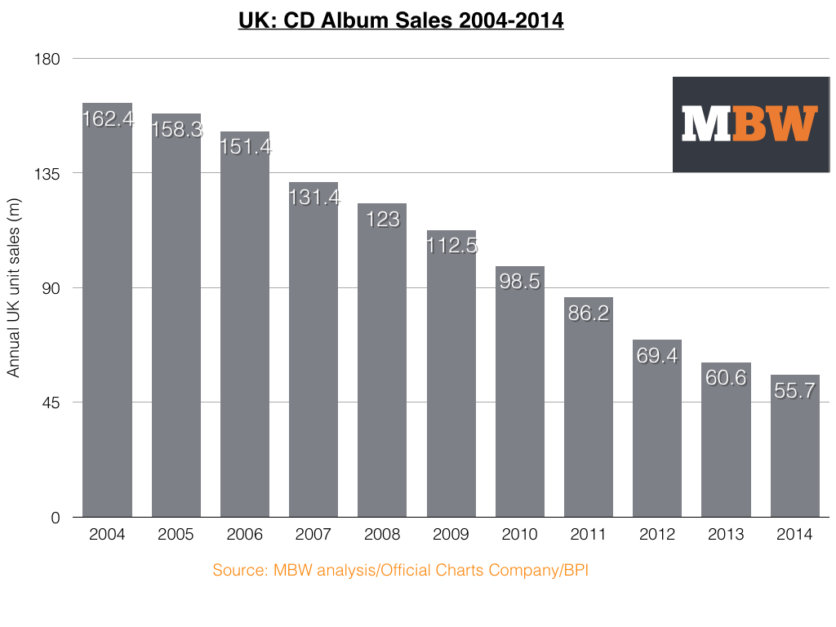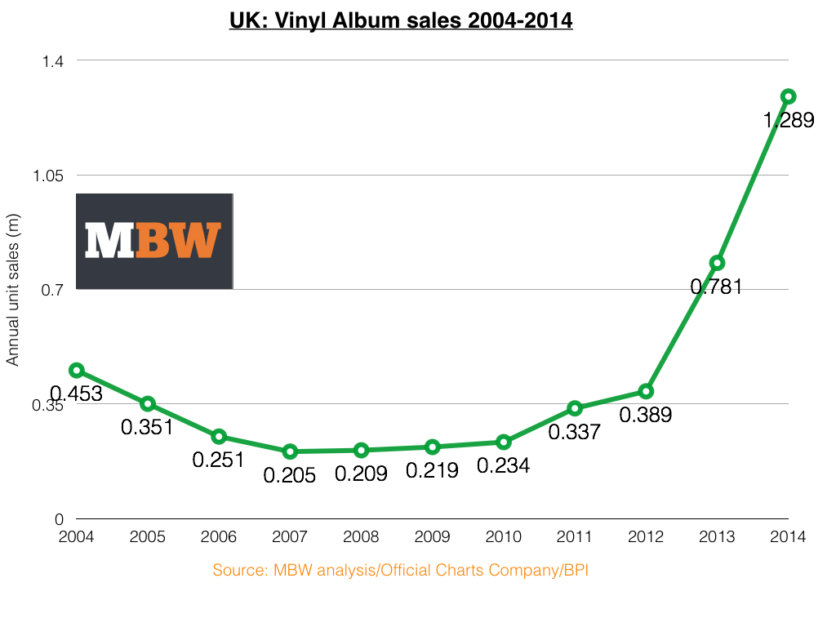 In 2014 sales through bricks and mortar outlets accounted for just 33.9% of the £5,664.7m entertainment market with internet-based transactions (comprising internet-ordered physical product as well as downloads and digital services) accounting for 66.1%.
The videogames market is now 61.3% digital and with digital's share of the combined video, games and music markets 49.9% digital in 2014, 2015 looks likely to be the year entertainment becomes a majority digital market.
While the combined video, games and music business grew by a modest 2.3% in value in 2014, some product areas showed dramatic growth.
Most notable was soaring growth in the games market, with digital games up another 18.8% to £1.5bn and the impact of the first full year's worth of sales from the next generation games consoles, the Sony PS4 and Microsoft's Xbox One, which together generated sales of over £500m.
But there were also strong performances from digital video (Netflix, Amazon Prime Instant Video, Sky, iTunes), music streaming (Spotify, Deezer) and vinyl albums.Music Business Worldwide