MBW's World's Greatest Songwriters series celebrates the pop composers behind the globe's biggest hits. This time, we talk to Patrick Leonard who, with Madonna, wrote some of the biggest pop hits of the eighties – even if he never meant to – and who struck a catalog deal with Primary Wave last year. World's Greatest Songwriters is supported by AMRA – the global digital music collection society which strives to maximize value for songwriters and publishers in the digital age.
---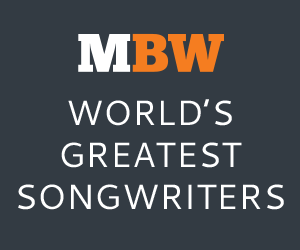 Patrick Leonard has four co-writes on The Immaculate Collection. The End.
Well, not the end, more like the beginning of the middle, in terms of life and work. But, if all you're after is a justification for inclusion in MBW's World's Greatest Songwriters series, that single sentence oughta do it.
Leonard's work with Madonna, which includes a major presence on True Blue (1986, No. 1 in the US and UK, 25m+ sales worldwide) and Like a Prayer (1989, No. 1 in the US and UK, 15m+ sales worldwide), means that on the first and best compilation by the greatest pop star from the greatest pop era, he has writing credits on Live to Tell, Like a Prayer, Cherish and La Isla Bonita.
No one, other than Madonna herself, has more credits on her 1990, 17-track, 30 million-selling greatest hits LP.
It's safe to say that if he'd done nothing else…
But he did, including working with Leonard Cohen for seven years, most notably on the critically acclaimed You Want It Darker album, released in 2016, on which he has four co-writes with the great man. The record went Top 10 in the US and UK and was the last released before Cohen's death later that year.
Cohen called Patrick Leonard "a magnificent composer", adding "I don't think there is anybody working today with those kind of skills".
Leonard talks to MBW sat at his piano, a move that is all about practicality and nothing to do with pretension. The fact is, as soon as he's done talking to us, he'll start work. "This is what I do", he says. "I sit at the piano, I improvise and try to find the notion of a song."
The bonus of this seating arrangement is that twice during our conversation, he plays a few chords and notes to illustrate points, and, as he does so, you hear the origin story of Madonna's Live to Tell (US No. 1, UK No. 2) and Frozen (US No. 2, UK No.1), the lead singles from, respectively, her True Blue and Ray of Light (1998, No. 2 in the US, No, 1 in the UK, 16m+ sales worldwide) albums.
During Leonard's formative years in Michigan (he was born in 1956, just a few hundred miles and two years away from Madonna), the influence of his jazz musician father and classically trained/hippy sister meant that he was initially influenced by Rachmaninoff and Oscar Peterson as well as the big prog and rock acts of the late sixties and early seventies.
It's a palette of passions and influences that perhaps helps explain Leonard's ongoing puzzlement (with just a hint of indifference) at his own commercial success. He says he has never set out to write a hit, and doesn't really understand the assignment – "these things weren't designed to be hits, they were designed to be good".
Thankfully, spectacularly, particularly in tandem with an artist who changed the boundaries, scale and nature of pop, they were often both (and you can definitely argue that Live to Tell was the first Madonna record that didn't sound like a Madonna record at all – a sharp-left-turn kind of move that would, eventually, become 'very Madonna' in itself).
Here, he tells his side of that story, before going absolutely nowhere, plugging absolutely nothing in and meeting up with absolutely no one at all, and starting his working day the same way as he has for the last 40 years…
---
You broke into the business as an artist. How did you transition to becoming a more behind-the-scenes songwriter (And Producer)?
The truth is, I have no idea, because I never wanted to be Quincy Jones; I wanted to be Keith Emerson.
I've always written songs, but at some stage those songs started turning up on other people's records. Then people said my demos sounded better than their records, so they asked me to produce.
One thing leads to another; there was no masterplan – but suddenly I had a new job title!
---
Which artists did you first write for?
I went to LA in, I think it was '83, I brought some songs with me and a friend of mine was producing an album for Stephanie Mills. She ended up using five of my songs on that record [I've Got The Cure, 1984]. Suddenly a songwriting career opened up for me.
I started writing with different people for movies, some stuff for records, and then I met Madonna and we started writing. It was pretty rapid. The second song we wrote together was Live to Tell. She wrote the lyrics in minutes, sang it once, got it down straight away.
---
How did you meet Madonna and end up working with her?
I auditioned for The Jacksons' Victory Tour, as a keyboard player, and ended up sort of quasi musical directing it, because no one seemed to be in charge.
After that, Madonna was putting together her first tour, the Virgin tour. Her manager called and asked if I would be interested in being M.D. I was not. But I agreed to talk to her, and she said, 'I've never done this, you'd be in charge, and I promise I won't push back.' And I thought, Okay, this could be fun.
---
And was she true to her word?
She absolutely was.
---
How did your songwriting partnership with Madonna spin out of that tour?
There was a gap in the dates, and I had a little gathering at my house, a barbecue. I showed her this one little track I'd started down in my studio, and that became Love Makes The World Go Round, which we ended up performing at Live Aid [Leonard played keyboards for Madonna in Philadelphia]. Also, I think it was on True Blue [1986 – and yep, it was].
That track never struck me as anything, but a little later, when I was doing a movie score, I had a song idea, which was the music to Live to Tell, and I asked Madonna, as a favor, if she would write the lyrics. I told her it would give me a leg up if her name was on it.
She agreed to do it, but the film people ended up not hiring me, so it became her song and it went on True Blue. That's the Cliff Notes version, anyway.
---
---
You mentioned that when you were first asked to go on the Like a Virgin tour, you weren't interested. Was that because you didn't think her music was your thing?
No, I think it was more that I didn't know much about her. All I'd seen was the Like a Virgin video, and to go from Michael Jackson to a girl rolling around the floor in her underwear didn't seem to make sense at the time.
---
Why do you think you and Madonna clicked personally and professionally?
Well, I don't know that we ever really had much of a personal relationship; it was a really professional relationship.
But I think, and maybe it's a bit of a mid-western notion, you make hay while the sun shines; if it's working, you keep doing it.
So we did True Blue, we did Like a Prayer, we did Breathless, and from there she went in all kinds of directions [Madonna's next projects were the Sex book and associated Erotica album] and so did I.
---
What was the writing process like between the two of you?
My process remains the same. I get up quite early, I go in, I sit at the piano and I improvise. That's what I did then and that's what I do now. I would find something, maybe a chord sequence, or I might have a melody, but it would be the notion of a song.
I would put something together, usually just on piano, and then she would come in at about 11, we'd mess around with whatever needed to be messed around with, she'd write  a lyric, she'd sing it, and the next day we would do another song, one a day.
And the really crazy thing about this, and I know this is out there already, she only ever sang these songs one time.
I mean, she didn't sing the songs on Like a Prayer more than once, ever. There were no re-takes, there was the demo vocal and that was the record. It was absolutely extraordinary.
---
---
You've talked about your influences being jazz, classical, prog etc. Does that mean that you almost have to switch off some of your natural instincts, to sublimate your personal tastes in order to write 'a Madonna song'?
Yeah, I think there's a degree of shaping it to what I thought that was, but I'm not that conscious. It's as much about knowing what the market will bear, and I don't mean the record market, I mean the artist; what can they take? What's gonna work?
I mean, with Madonna, she was so dance-orientated. And I've never been in a club in my life, mainly through the fear of possibly hearing a remix of one of my songs!
I think in those situations it's often about knowing what not to do, about what the artist won't be comfortable with.
---
Did you know when you'd written a big hit?
Well, you see, these things weren't designed to be hits, they were designed to be good.
People have asked me, 'Can you write a hit?' [laughs]. Answer: no. I mean obviously I can, but not because I've tried to.
I know some people do that, but what they have is a formula – and the formula gets old real quick in some cases.
---
What sort of effect did that initial success, with True Blue and Like a Prayer, have on your career and your profile in the industry?
Well, I got a lot of demos from people who wanted to be Madonna, I can tell you that.
It certainly gave me enough of a profile that I could pick and choose. If it isn't something that I feel suits me, then I just don't do anything.
"For a while, to sit down and write a pop song with somebody… I kind of lost it a little, I lost my love for it."
For a while, to sit down and write a pop song with somebody… I kind of lost it a little, I lost my love for it.
There has to be a…. maybe competitive edge is the wrong way of looking at it, but there has to be some sense that you belong in the arena, battling it out with the other gladiators. And there was a point where I didn't relate to anything I was hearing in that arena, and so okay, let's move on. I just didn't feel like writing with the people I was being presented with. It wasn't a race I wanted to be in, let alone cared about winning.
And then, years and quite a few records later, I ended up working with Leonard Cohen for almost seven years. I'm pretty sure that's the last house on the street, right?
---
How did you get to meet and work with Leonard Cohen?
I produced a record for his son [Adam], called Like a Man. Leonard heard the record, liked it and wondered if maybe I might be somebody who he could work with. We met and we started writing together pretty immediately.
---
How did that process work between the two of you?
Leonard gives me the lyric, I go home, write the song and bring it back to him. It went that way for almost seven years. To me there's never been a  better lyricist, there just hasn't. And he was a very kind soul as well.
---
Can you tell us about the catalog sale deal you did with Primary Wave last year and why you did it?
Well, the quality of the management of my songs, my assets, had dwindled as a result of my manager of many, many years retiring and leaving the company to somebody else.
"I thought [doing a catalog deal with Primary Wave] was a great idea and I'm really glad to be with them."
So, I needed to do something and this was one option that was put in front of me as a consideration. I thought it was a great idea and I'm really glad to be with them. I think there's nothing but potential, because I think they kind of understand guys like me.
---
What are your thoughts generally on some very big-name songwriters selling their catalogs?
I think obviously the size of the check plays a part, but I also think that the management of a substantial catalog has become so difficult.
Unless you have an entire team dedicated to it, you won't even know what's going on half the time.
"Unless you have an entire team dedicated to your catalog, you won't even know what's going on half the time."
The amount of lost income, the time spent worrying about it… it makes these type of deals even more attractive.
And you know what, it's fun having some new blood and something new to talk about other than the copyright for Live To Tell.
---
You're sat at your piano right now, where you pick out melodies on your own. do you have a view on the modern trend for big rooms full of multiple songwriters – sometimes running into double figures?
Oh, you don't want to get me started! I don't understand it, I think that's the best thing I can say, and probably the only thing I should say.
With splits, I always said the same thing: two people in the room, halves; three people in the room, thirds; four people in the room, quarters; and so on. How does that work with 10 people? I don't know, I honestly don't know.
I think it's a long way from me sitting here at my piano; it's almost a different medium. I'm happy at the piano, but I'm an old guy and I'm fine with that.
---
What advice would you give to a young songwriter starting out today?
Don't listen to other people's music. Although the cynic in me says that these days, if you want to be a contemporary songwriter, that's what you have to do.
But if you want to do something your whole life, and love it your whole life, then I know what I have done – and still do – and that is not to listen and copy, but to study and learn, so that you can add to your lexicon, so that you're continually expanding your language.
I don't know if that's good advice for somebody who wants to be a contemporary hit songwriter, but that's how I've always approached it.
I just got lucky that Madonna could turn what I did into a pop song. Because, again, honestly, I just wanted to be Keith Emerson.
---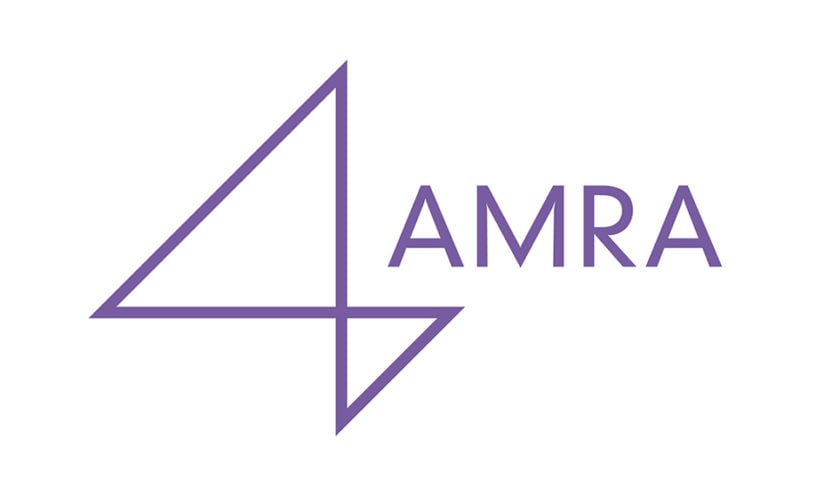 AMRA is the first of its kind — a global digital music collection society, built on technology and trust. AMRA is designed to maximize value for songwriters and publishers in today's digital age, while providing the highest level of transparency and efficiency.Music Business Worldwide