Three quick questions for you on a Friday. (Don't worry, no brain power required: we'll answer them for you in a bit.)
(i) What's the biggest song in the world right now?;
(ii) Kanye West must be No.1 in the UK today with mega-anticipated new album Jesus Is King, right?;
(iii) Parlophone, that once-historic British label, is going through a bit of a quiet patch, yes?
---

Answer (i): Well, according to Spotify's Global Top 50, it's Australian ex-busker Tones & I, with worldwide smash Dance Monkey – and has been for weeks.
The track is now doing over 6.5m streams a day globally on the platform. Approximately 650,000 of those per-24-hour plays are happening in the UK, where the record is signed by Warner's Parlophone, and where it tops today's Official Singles Chart.
---

Answer (ii): Sorry Yeezus, but nope. The new No.1 album on the UK's Official Albums Chart today is actually by Stereophonics.
The veteran Welsh band's eleventh studio record, Kind, signed to Parlophone, just racked up 30,000 chart-eligible sales in its debut week to see off the Biblical challenge from Kanye's latest opus;
---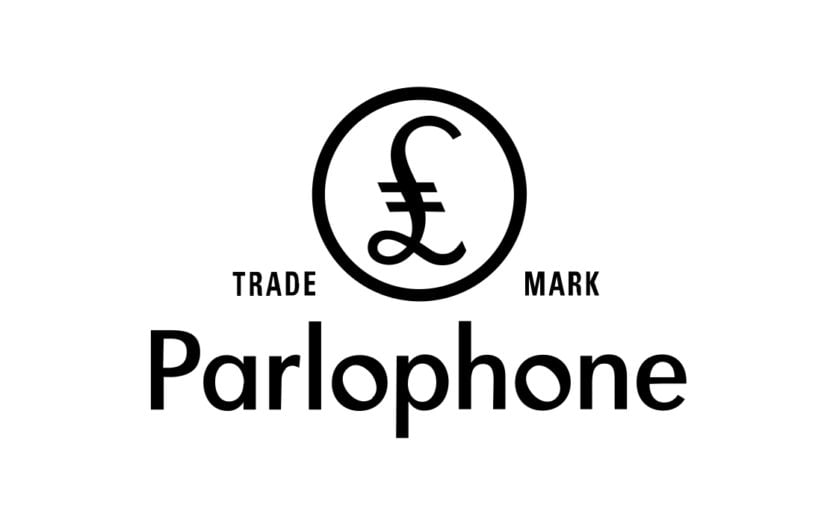 Answer (iii): You're having a laugh, mate.
Parlophone, under the joint leadership of ex-Atlantic GM, Mark Mitchell and the ex-SVP of A&R at Universal's Virgin EMI, Nick Burgess (pictured together, main), is starting to fly.
So much so, today (November 1) sees it score a historic trio of chart-toppers, with Tones & I at No.1 on the UK's Singles chart, Stereophonics at No.1 on the Albums list, and Coldplay's comeback track, Orphans, landing in the top spot on the UK's airplay chart.
---
Tones & I was originally signed into the global Warner system by co-President of NYC-based Elektra Music Group, Gregg Nadel, working closely with Parlophone's Burgess. (This deal was for outside of Australia and New Zealand, where the act is signed to Sony.)
Parlophone took the baton and ran with it in the UK, where the project is doing pretty well: Dance Monkey is currently (deep breath) No.1 on the UK Official Chart, the UK Spotify chart, the UK iTunes Chart, the UK Apple Music chart and the UK Shazam chart.
Oh, and just for fun, Parlophone also has one of the world's hottest emerging tracks right now with Ashnikko's STUPID – the TikTok-driven smash-in-waiting that recently topped Spotify's Global Viral Chart (and remains in the Top 3).
Here, taking a break from celebrating their label's trio of UK No.1s this evening, Mitchell and Burgess answer MBW's questions…
---
How has the setup / structure of 'new' Parlophone allowed you to pull together a roster that can excel in three consumption types?
Burgess: Creating a fresh new structure, capable of delivering exciting, bespoke campaigns across all formats was a huge priority for us. We have fantastic new hires in marketing, creative and promotions, and we've invested heavily in streaming leads, the influencer space and content creation. Our primary goal is always to be the best possible service for our artists – whatever genre they might be, or whatever platform that they exist best on.
"Parlophone has never been a genre-specific label, nor should it ever be. We've chosen to create a label that's home to a handful of artists, and this allows us to give each one of them our full attention."
Mitchell: Parlophone has never been a genre-specific label, nor should it ever be. We've chosen to create a label that's home to a handful of artists, and this allows us to give each one of them our full attention and to spend time crafting a campaign that's right for them.
It's also hard to argue against the benefit of having your whole team together under one roof, all understanding how their individual areas affect the people around them and working together towards one common goal; creating the best campaign that we can.
---
What defines Parlophone today vs. other options for artists in the industry?
Burgess: In terms of why Parlophone Records over other majors – I'd have to say our expertise and experience matched with our bandwidth and ability to focus on building careers in partnership with the best creative minds I've worked with- we're an incredibly exciting home for artists.
Mitchell: It's also worth noting that we've got the ex-Head of Marketing from Polydor, the ex-Head of Digital from Syco, the ex-GM of Atlantic and the ex-Head of A&R of Virgin, all under one roof and they're working alongside some of the most creative and innovative young talent in the industry. It's a powerful combination.
Burgess: Also, like we said earlier, the fact that we've got a relatively small roster means the team has the luxury of being able to give each artist 100% commitment and focus.
It really is the start of a new chapter for Parlophone, and we're incredibly excited by what's to come.
---
Stereophonics are at No.1 on the UK album chart with 30,000 week one sales. Does the album chart still matter – and does rock'n'roll?
Mitchell: We totally appreciate the difference between the singles chart consumption and the album chart but there's still a huge market out there for people who want albums.
Burgess: I don't think it's for us to decide whether the album chart still matters – if the artist and the audience still want us to make albums, then we'll keep on being a conduit for that engagement. All artists have a different approach to how they want to be consumed and represented – but the album is still a huge thing for most great artists. I think however, that the audience now demands more from an album and we must challenge our artists to make a body of work with a strong enough theme and story, to rival a great book, film or Netflix series.
"The days of expecting fans to buy an album of 10 songs with three singles and seven fillers in is on its way out."
The days of expecting fans to buy an album of 10 songs with three singles and seven fillers in is on its way out for sure. I see the singles chart as a song chart, with the best song winning regardless of the artist, look at Tones and I for example. The album chart is an artist chart – where you can get a true read on which artists are resonating in the world on a much deeper level.
And as for rock and roll being dead, I really don't think so, as long as new artists are willing to evolve their music then it will stay alive. All genres get a bit stale at times, but it's up to the alternative artists to keep making exciting music! Try telling the 8,000 kids that went to one of our bands, The Snuts, [recent] shows that rock and roll is dead – they were all going crazy!
---
Tones & I: One interesting this about story is two new leadership teams at WMG (you and Elektra Music Group) enjoying this success together. What does this tell us about Warner's transatlantic/ global setup?
Burgess: We worked super closely with Gregg Nadel and Elektra to close the deal – speaking with Tones on many occasions.
The story is that our A&R team played it on the Tuesday morning, I got a call from Gregg on Tuesday afternoon asking if I liked it, which we very much did. I then flew to New York a few days later, met with the artist. We worked with Gregg and Tones on the deal over four or five days, and we've been working closely with them ever since.
We have a great relationship with all the Warner labels, and having experienced working with many labels [elsewhere], the Warner International setup is really dedicated and very nimble.
---
Coldplay: What are your ambitions with the new album, and where are the band positioned in the marketplace today?
Mitchell: Coldplay is the biggest band in the world, and so expectations for anything thing that they release are always going to be high. The band and the management were very clear from the start that Everyday Life was going to be an album of artistic expression.
The band very much want the album to resonate with people and for them to connect with it emotionally; Chris wants to nourish the world culturally. Our role is to help them do this and to make sure we do it in a way that feels relevant and authentic.
It's an incredible album and we are super confident that this music will resonate and connect with a very wide audience – because it's so brave we might lose some fans on this record who expect a pop album but we will definitely gain a lot of new ones!Music Business Worldwide