One of the highest ranking executives at Pandora Media, Chief Operating Officer Sara Clemens, is leaving the company.
She will remain employed for a short transition period having resigned on Friday (December 16).
The news comes barely a month after Pandora Chief Financial Officer Mike Herring dropped the CFO role while maintaining his position as President.
San Francisco-based Clemens joined Pandora in 2014 as Chief Strategy Officer.
She was promoted to COO in March this year, as part of a reshuffle following the exit of CEO Brian McAndrews.
Tim Westergren, Pandora founder, replaced McAndrews in the hotseat.
Clemens led Pandora's 'Music Maker Group', which is focused on 'making Pandora an indispensable partner for the music industry' through tools including its Artist Marketing Platform (AMP), as well as Ticketfly – the independent ticketing company acquired by Pandora for $450m in October last year.
Rumours are currently flying around Wall Street that Pandora is ripe for a buyout, with the most likely suitor SiriusXM.
Sirius Chairman Greg Maffei recently reached out to the Pandora board about a potential acquisition.
Meanwhile, CNBC reports that Pandora's board is increasingly open to the prospect.
As MBW revealed earlier this year, Pandora posted a net loss in excess of $250m in the first nine months of 2016, with total revenue of $992.5m.
Prior to joining Pandora, Sara Clemens was an Executive in Residence at Greylock Partners.
Previously, Clemens served as a Vice President of Corporate Development at LinkedIn Corporation. She also spent five years in a range of executive positions at Microsoft Corporation, on the leadership team of Xbox.
US-based Pandora attracted 77.9m active listeners at the close of Q3 this year, down from 78.1m in the same three-month period (July-Sept) of 2015.
It was the second consecutive quarter in 2016 that the company's listener base suffered a year-on-year decline.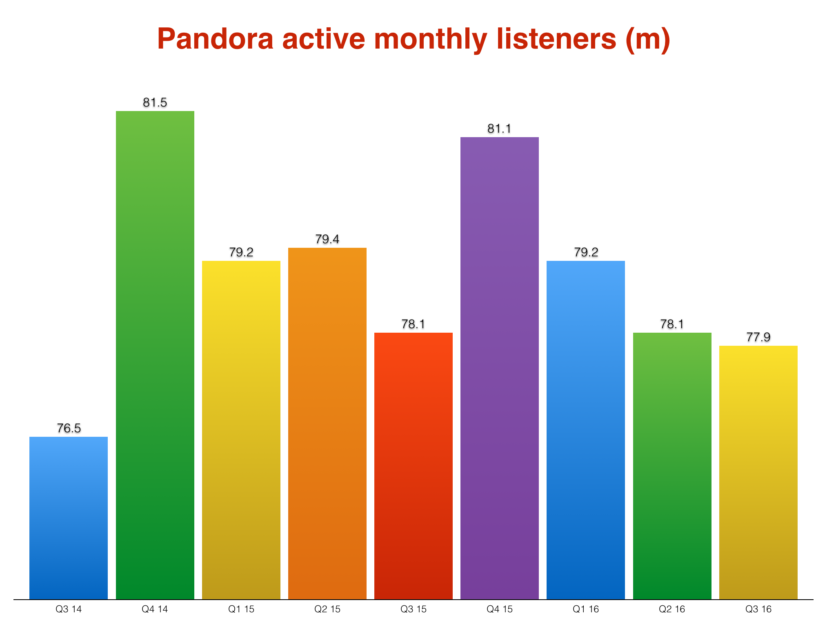 Music Business Worldwide