They don't make 'em like they used to: MBW has discovered that 'new' albums were outsold by 'old' (catalogue) albums online in the US for the first time in 2014.
The feat of catalogue albums outselling frontline releases was first achieved back in 2012, but that was a momentary blip; it's never taken place over a whole year before.
The iTunes/downloads tipping point, as shown by Nielsen stats, is undoubtedly a cute moment, but it also highlights what will be a serious worry for the industry in the future: as you can read/see below, there has been a shocking erosion of sales of 'new' albums on physical formats in the past decade.
Such data asks two very clear questions of record labels: are people merely starting to consume their new music on streaming services rather than buying it in album form? Or are they increasingly less impressed with the new album releases that arrive year-in, year-out?
One thing looks certain: it now only appears a matter of time – very possibly in 2015 – when catalogue albums outsell new releases across all formats in a single year.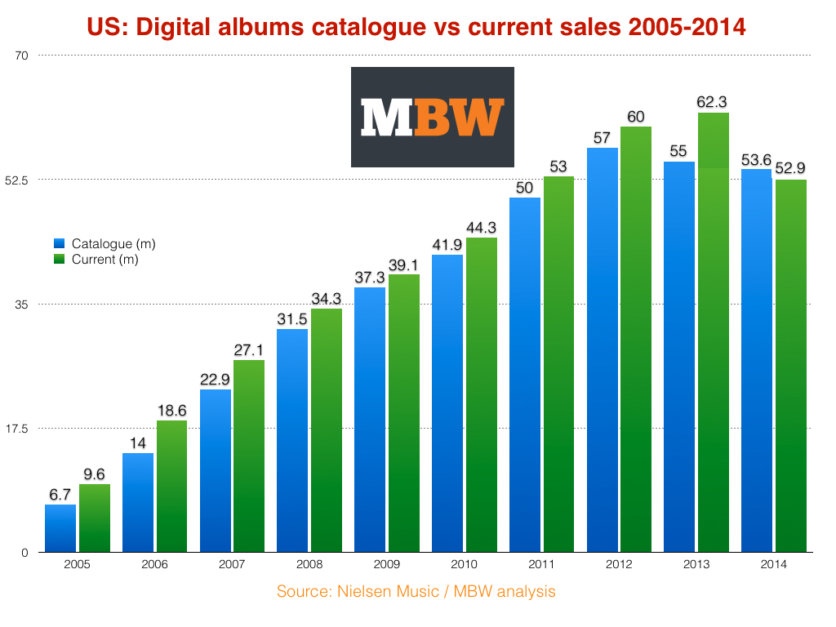 PHYSICAL ALBUM SALES
Annual physical album sales of 'current' or new albums fell by a shocking 80% from 2005 to 2014, down from 379.8m to just 77.6m.
Interestingly, the fall in catalogue sales has been more gentle, dropping 67% in the same time period, down from 222.8m to 73m.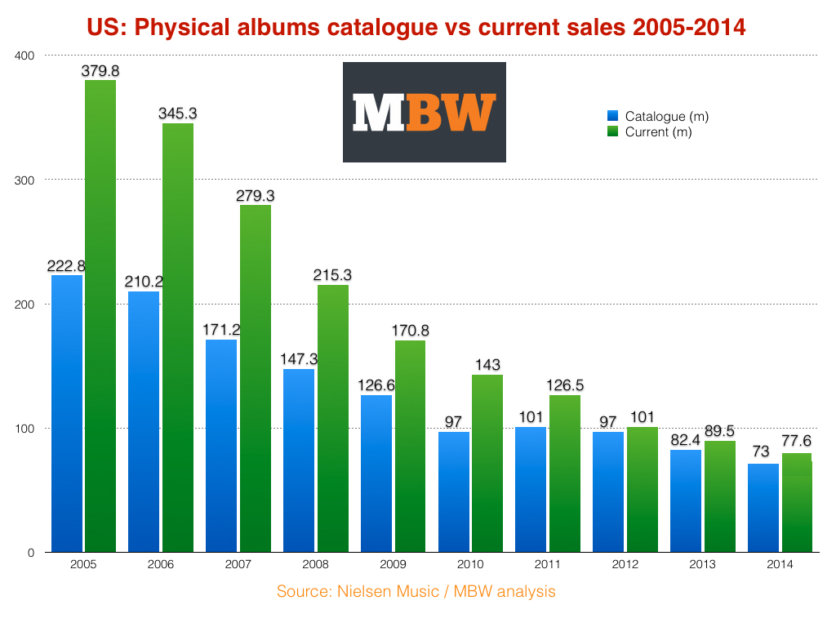 OVERALL album sales
As the graph below demonstrates, catalogue album sales on all formats have proven notably more stable than new album sales in the US in the past decade.
Annual 'new' album sales have fallen by a massive 150m since 2005, down to 130.5m in 2014.
Meanwhile, catalogue album sales have dropped by 103m in the same period.
If the decline in current album sales continues at its current pace, catalogue albums will almost certainly outsell new albums on all formats by 2016, and possibly even in 2015.
If you want a one-glance indication at how the might of the new album has fallen vs. its catalogue sister product, check out the graph at the bottom – obviously, the space between the two lines represents the dominance of new albums in any given year.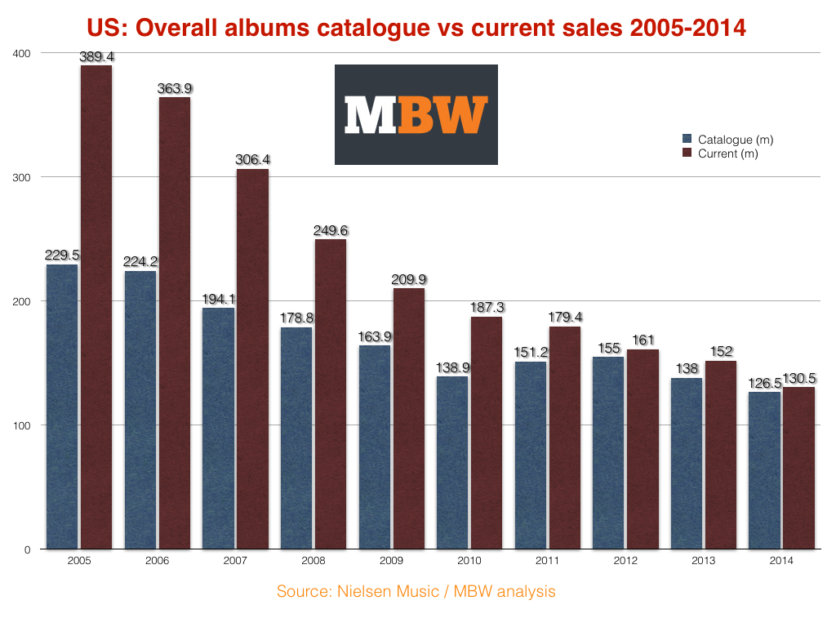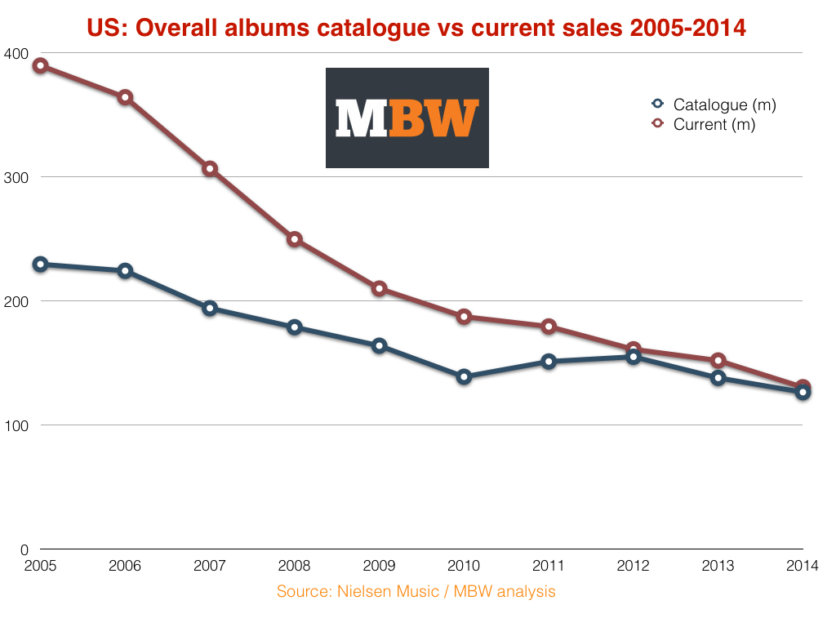 [Pictured: Bob Marley's classic Legend Best Of album. It was the fifth biggest-selling vinyl album of the year in the US in 2014]Music Business Worldwide