It's been a week since TIDAL was accused of manipulated streaming numbers for its two biggest ever album releases – Beyoncé's Lemonade and Kanye West's The Life Of Pablo – to the tune of hundreds of millions of plays.
Norwegian financial newspaper Dagens Næringsliv printed the story after a year-long investigation, backed up by forensic analysis of a hard drive which it said contained 'billions of rows of [internal TIDAL data]: times and song titles, user IDs and country codes'.
TIDAL later dismissed the story, accusing DN of a "smear campaign" against its company – while commenting that the information which sparked the report was "stolen and manipulated" and that it "will fight these claims vigorously".
Since then, however, the industry outcry over the matter has grown louder:
Norwegian collection society Tono, which represents around 30,000 songwriters, has filed an official police complaint against TIDAL, encouraging the authorities to look into the claims of streaming manipulation;
Danish collection society Koda has announced it will be undertaking an independent audit of TIDAL data, following the accusation that millions of dollars were paid to Sony and Universal as a result of the Kanye West and Beyoncé album streams;
It's been reported that TIDAL reduced its recorded music royalty payout in April last year from a 62.5% share of its revenue to 55%. Crucially, says DN, it did so without consulting rights-holders or PROs. The 55% revenue payout share would be in line with new deals agreed by the major music companies and Merlin with Spotify around this time. DN cites TIDAL royalty documents sent to the major labels (pictured main) as evidence, one of which – from July 2017 – you can see in detail through here.
And today, fresh revelations from Dagens Næringsliv suggest that TIDAL is significantly behind with its royalty payments to music industry rights-holders.
In a new report, DN suggests that multiple sources have informed it that TIDAL is "behind with payments directly to the three major international record companies".
Two prominent Norway-based music businesses, independent label Propellor Records and its distributor, Sony-owned Phonofile, go on record to further comment on the matter.
"It is correct that there are delays in payments from Tidal," says Sveinung Rindal, CEO of Phonofile / head of The Orchard in Norway.
"We have not been paid since October," says Frithjof Boye Hungnes, CEO of Propeller Recordings.
Hungnes is also a board member of Fono – which represents Norway's independent record companies.
"It is correct that there are delays in payments from Tidal."

Sveinung Rindal, Phonofile / the Orchard
He adds: "People are talking about withdrawing [their music from TIDAL]; I think there is a pretty upset mood."
Propellor receives streaming payouts via Phonofile / The Orchard, and it is claimed that these payments should occur monthly.
Other parties claiming that TIDAL has not paid them for months include successful local artists Bjørn Gunnar Sando – drummer in and manager of Hellbillies – in addition to "Ravi" Johansen.
The last public accounts for TIDAL's parent company, Project Panther Bidco Ltd, show that the firm lost $42.9m in 2016 (see below).
Last year, however, TIDAL sold a 33% stake in its business to US telco Sprint for approximately $200m.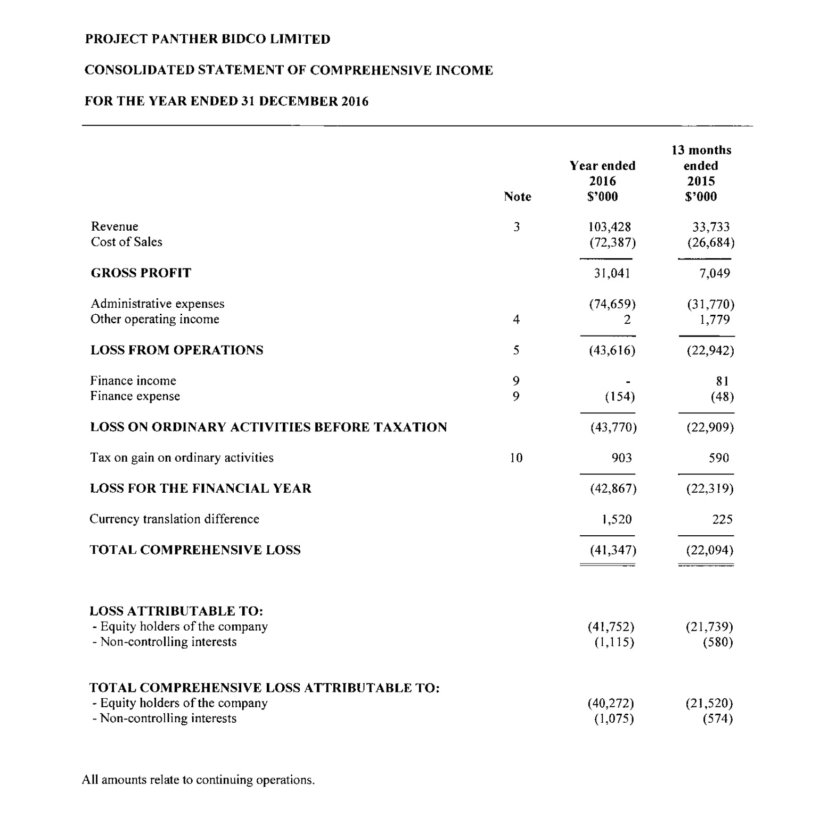 [The above article is based on MBW's translation of DN's latest story.]Music Business Worldwide