MBW's World's Greatest Managers series profiles the best artist managers in the global business. This time, we speak to Will Dzombak, manager of Wiz Khalifa and Ty Dolla $ign, amongst others, and the founder of Taylor Gang Entertainment. World's Greatest Managers is supported by Centtrip, a specialist in intelligent treasury, payments and foreign exchange – created with the music industry and its needs in mind.
---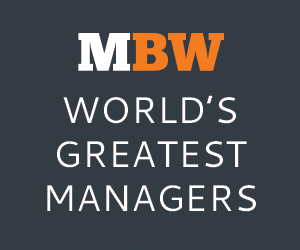 Over the last decade, Will Dzombak has gone from college grad to manager of one of the biggest hip-hop acts in the US, Wiz Khalifa, who's been by his side from the beginning.
The duo started working together after Dzombak booked Khalifa for a local show in Pittsburgh, and has since taken him from a local rapper performing to 300 fans to a multi Grammy-nominee and platinum-selling artist.
In 2014, Dzombak and Khalifa extended their partnership with the launch of management and record label, Taylor Gang Entertainment, which works with talent including Ty Dolla $ign, who hit No.4 on the US albums chart in October with his third release, Chevy Woods and Juicy J.
Beyond the music, Dzombak is founder of branding and management company The William Gerard Group, and he has helped Khalifa launch his own products, including McQueen and Violet Fog Gin, as well as a range of Khalifa branded RAW Paper rolling papers.
---
Being from a small town far away from the established music industries in New York and LA, Dzombak tells us that he learnt his music business smarts by trial and error. "I think people can read all the books they want and have all the back end knowledge, but it's about living it and doing it and that's really how you learn the most," he says.
"people can read all the books they want and have all the back end knowledge, but it's about living it and doing it. that's really how you learn the most."

will dzombak, taylor gang 
"Being from Pittsburgh, there was no successful superstars that were easily accessible so we had to do it on our own."
This, he says, has had a positive influence on his approach to artist development by enabling him to truly tap into culture and build fanbases. Dzombak explains: "It's made me be more realistic about it and knowing what is culturally significant, what actually moves the needle, what gets people excited, as opposed to just hiding behind a computer all day like so many music industry people do.
"Being out in the streets, hearing stuff and hearing what the people are saying, I think is super important."
---
Dzombak and Khalifa partnered with Genius for the first-ever Genius Live interactive livestream in July 2020, which enabled fans to chat to each other during the performance, make purchases in real-time, and control the show by voting on the setlist, getting a shoutout, asking a question, or appearing on the stream.
Voting on the setlist was free; joining the stream "watch party" cost $10; asking for a shoutout cost $100; and asking a question cost $200. All proceeds were donated to the Black Political Empowerment Project (B-PEP).
More recently, Dzombak and Khalifa have launched Wiz's delivery restaurant, HotBox By Wiz.
Elsewhere on Taylor Gang's roster, Atlanta producer TM88 has a project coming out through Capitol and developing acts include fellow Pittsburgh native Fedd The God, Houston rapper Young Deji, R&B artist Kris Hollis and producer Sledgren. In addition, Dzombak tells us that him and Khalifa are working on a group album together.
Here, we chat to Dzombak about livestreaming beyond Covid, his management principles, and where he sees the music industry heading in future…
---
How have you been managing through this past year and what are you working on at the moment?
This year, I've been trying to be creative and come up with new ideas. I think so many people are doing live streams that it's just become the norm, but one thing that we've recently launched that I'm really excited about is Wiz's delivery restaurant called HotBox by Wiz.
"It's been a really fun project and it's a way to keep Wiz's name out there, keep him relevant, and do it in a different fashion."
We partnered with a software company and it plays on the idea that you pay a chef a full-time salary but, especially during the pandemic, he's not working full time, so what are other ways to bring in revenue for your business? During this time with Wiz, we came up with a delivery-only restaurant. It's been a really fun project and it's a way to keep Wiz's name out there, keep him relevant, and do it in a different fashion.
---
The livestream that you did with Wiz and Genius seemed particularly innovative because it was interactive. What did you learn from that experience and can you tell us a bit more about how that project came about?
That project came about through Wiz and my friend, Rob Markman, who works at Genius. He actually hosted Wiz's mixtape, Taylor Allerdice, so we've been friends for over a decade. He was putting the event together with his company and wanted to do it a different way and this was the way to do it.
We thought it was really cool — we liked the aspect of knowing that since we are controlling it, it doesn't need to be a straightforward show in that Rob and Wiz could break it up and have a conversation between songs, talk to the fans and engage with people online.
---
As you mentioned before, everyone is doing live streams at the moment. Do you think the format has a life beyond Covid?
I think in some aspects, yes. With Covid, it's really broken down the walls of digital and streaming. Especially if there is a kid that's in the middle of nowhere that doesn't get to concerts, it's a way for them to tap in.
"Moving forward, I think there will be a way at every concert [for fans] to buy access digitally to it."
Moving forward, I think there will be a way at every concert to buy access digitally to it. So if someone is on tour, there will be a way for people [at home] to buy in and be like, 'Oh, I want to be at Wiz's show in Oklahoma.' It will spin into that at some point to generate extra income for people.
---
Do you have any more plans to do more of the interactive live streaming that you did with Genius?
Yep, we've recently closed a couple of deals to do a few more that we are really excited about. They are different and some are in virtual reality, some have really cool set designs, so I'm excited to see a next level.
It's under wraps for now until we are a little further into the process but it's sort of similar to what we did with Oculus — we did a VR concert with them. One of the cool things there was when you're in your VR headset, it's like you're in a crowd so if you have the headset on and I have a headset on, in the VR world we could be sitting right next to each other and talking to each other.
---
On the subject of management… what are your management principles?
Always treat people well and want them to invite you back and to see you win. Be loyal and be truthful. There is so much funniness that goes on in the music industry, just being straightforward and honest with people has always seemed to be the best way to approach it.
---
What's the key to a long-lasting artist and manager partnership like the one you have with Wiz?
I think it's all about communication and engaging your fanbase. A problem with what goes on right now is that so many fans feel disconnected from their favourite artist because there is such a heavy emphasis on digital that they don't get the real life experience, and especially right now during Covid.
That's why I think you see some of these kids that have massive songs with a billion streams but can't sell out a House of Blues because they've never put the groundwork in of building their fanbase out — they are just chasing a song.
---
How do you see the role of a manager evolving in future?
Especially now, all roles are evolving. Because there is so much more music, managers are much more involved in the A&R and marketing process. It's becoming more and more of a partnership with a manager as opposed to a production company, and I think those things are on the way out as well.
"you'll see management companies flip into full-service management and production companies, all wrapped into one."
I think managers are becoming more like production companies and you'll see management companies flip into full-service management and production, all wrapped into one.
---
When you say production companies, do you mean labels, or production companies that specifically produce content?
Both. I think all of them are going to see a shift in how people do things in the next year, or whenever we come out of the pandemic.
---
What are the biggest lessons you've learned across your career?
Communicate with your team — there is no 'I' in team, it takes a team to move everyone. And you never know where someone is going to end up so don't burn bridges.
---
What advice would you give to your younger self?
Don't be as trusting in people; feel people out.
---
What would you change about the music industry and why?
I would change the demeanor and how people carry themselves.
I know that's a very broad answer, but the way music industry people treat each other, and it's a small industry, is weird. Knowing that there are so many overlaps with each other… it's funny to see people come back up in situations.
"music isn't rocket science, and deal terms aren't rocket science, it's just the people that cause issues."
Especially managers, and people now have multiple clients, so someone could be being very difficult in one situation and have another situation with you for a totally different client and you've got to deal with people. Why not be just fluid with everything and make it happen as opposed to trying to make everything difficult?
At the end of the day, music isn't rocket science, and deal terms aren't rocket science, it's just the people that cause issues and if people were flowing more with each other, I think it would be easier.
---
What do you think will be the music industry's biggest challenge in future?
The biggest challenge is, as people become more and more knowledgeable about their deals, restructuring what the industry standard for a deal is.
---
How would you like to see deals change?
For artists to own their masters and find a different financial structure that works, as opposed to being totally handicapped.
---
What are your future plans and ambitions?
My future plans are to always keep learning, growing, evolving and reinventing ourselves. For Taylor Gang, it's to keep growing, signing artists, and getting into a flow of being consistent with our content and have the world excited for all of our drops.
---
A specialist in intelligent treasury, payments and foreign exchange,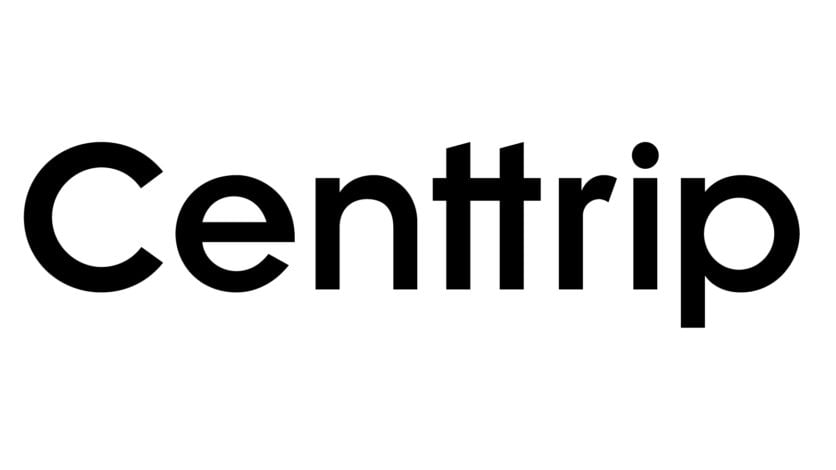 Centtrip works with over 500 global artists helping them and their crew maximise their income and reduce touring costs with its award-winning multi-currency card and market-leading exchange rates. Centtrip also offers record labels, promoters, collection societies and publishers a more cost-effective way to send payments across the globe.Music Business Worldwide