One major music listening platform isn't scared to increase its revenue the old fashioned way.
US satellite and digital radio giant Sirius XM is pushing up its monthly subscription price from next month – for the second year in a row.
The company's popular subscription package, 'Select', will be increasing from $14.99 to $15.99 per month on April 27. Standalone Sirius XM internet radio access will also be increasing by $1 per month.
In June last year, Sirius increased the prices of other packages – including 'Mostly Music', 'Premier' and 'All Access' – by the same margin.
The net result spells good news for labels and publishers, who (see table below) will receive 14 cents more cash each month from every Select subscription as a result.
That's $1.68 more per customer per year coming into the music industry.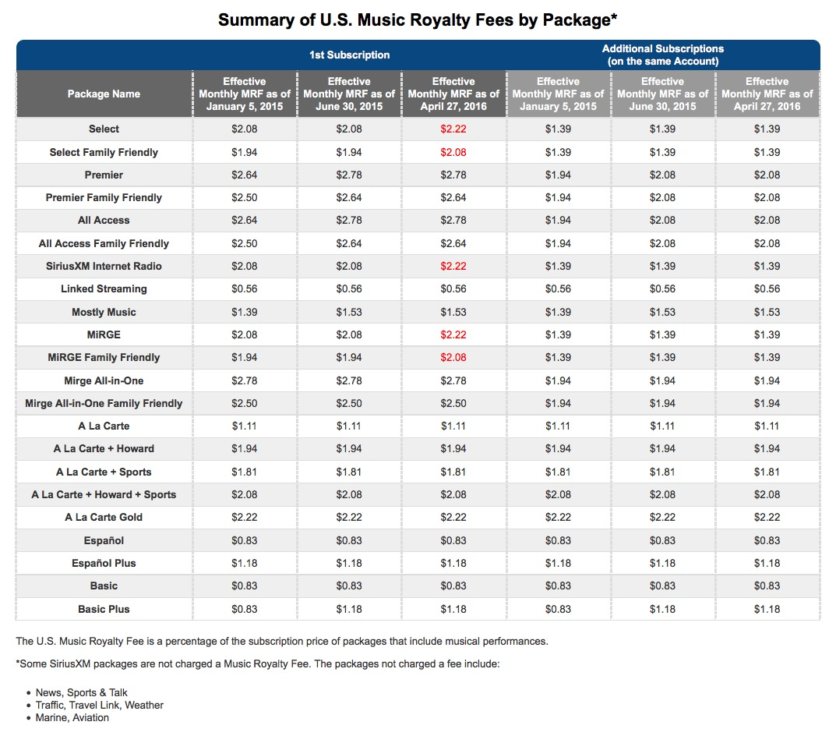 Considering that Sirius XM boasted 29.6m subscribers at the end of 2015, this is no insignificant increase.
(24.3m of these subs 'self-paid', rather than being tied in to a subscription through a promotion such as Sirius subs being given away with new car purchases.)
Once Select's price change is executed, all of Sirius's most popular monthly packages will have increased by $1 in the past 12 months.
That difference across 29.6m subs would mean just under $50m more cash being pushed towards labels and rightsholders by the service each year.
Sirius's other popular subscription options include XM All Access, which currently costs $19.99 per month and XM Mostly Music at $10.99 per month.
As you can see below, Sirius XM's total revenues in 2015 stood at $4.57bn, with $3.82bn coming from subscriptions.
The service paid out $1.03bn as 'revenue share & royalties' to rightsholders – a figure that included ad revenue as well as due portion of subscription money.
Last summer, Sirius agreed a $210m settlement with the major labels and ABKCO regarding its use of pre-1972 music.
The brand's star DJ Howard Stern (pictured) signed a new five-year deal in December last year believed to be worth $90m a year.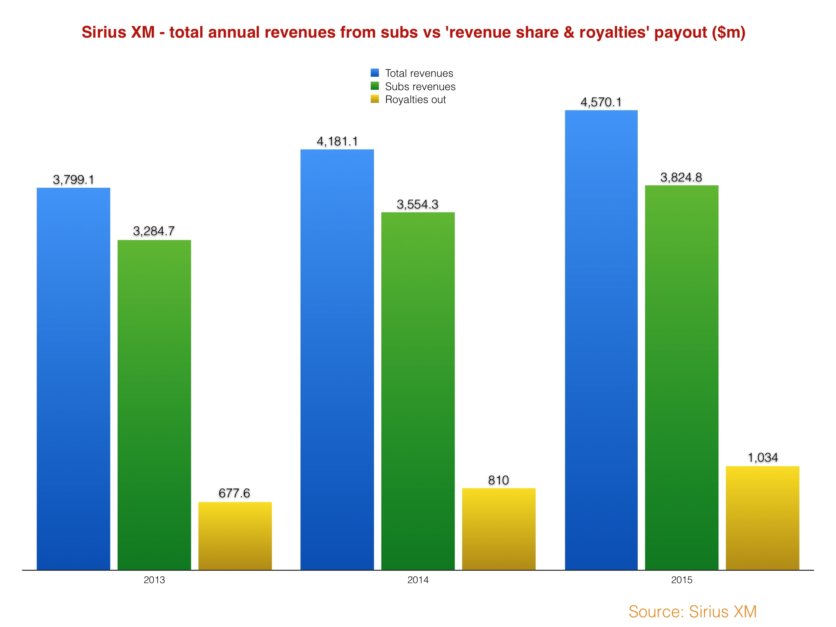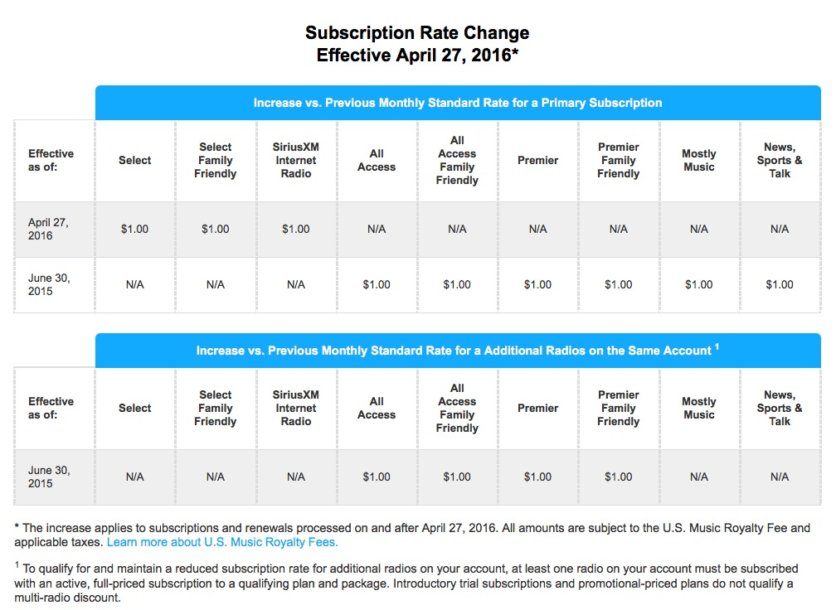 Music Business Worldwide