American and non-UK artists are claiming the majority of Britain's biggest hits every year.
That's the conclusion of a new piece of MBW research looking at the popularity of local artists in the largest recorded music sales territories around the world.
According to tracking of the Official Charts Company's Top 40 bestselling singles list for each year from 2010 to 2014, British artists are typically producing around 40%-45% of hits in the UK.
That means British people are buying more hits tracks from artists abroad than those made on their own side of the Atlantic.
Having claimed just 11 of the year's Top 40 in 2009 (28%), British artists have since recovered to take 40%-plus percent of the annual single-track hits market (2011: 45%; 2012: 48%; 2013: 43%; 2014: 45%).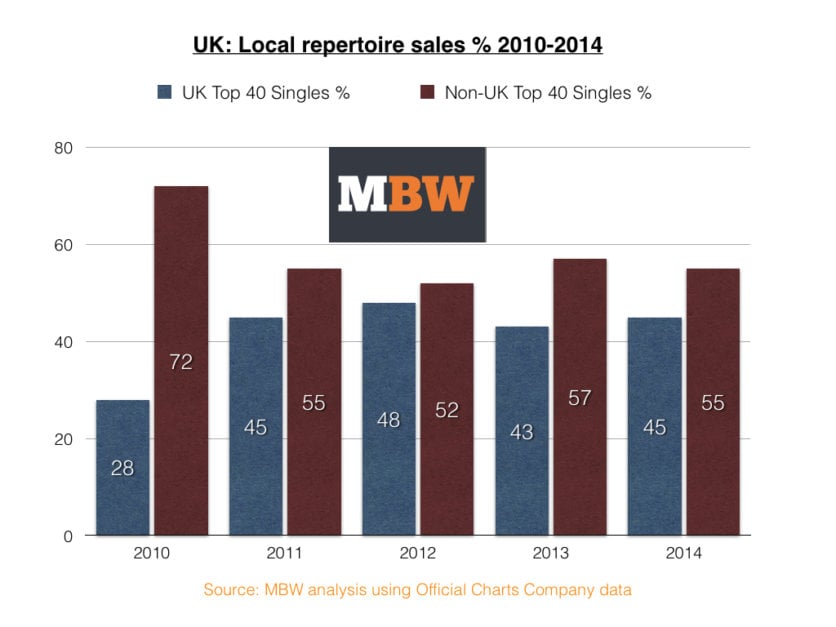 The UK isn't the only European country to let foreign artists rule their singles chart: back in 2006, German acts claimed 53.2% of the unit sales of their Top 100 chart. By 2009 their share had fallen to 40.5% – and they've never been able to claim a majority since.
The albums market brings more cause for national pride for the UK, however, with British artists claiming more than 60% of the annual Top 40 LPs list ever since the year of Adele's 21 in 2011. And in 2014, of course, all ten of the UK's biggest-selling albums were by British acts.
Japan is king of buying music from local artists: RIAJ data relating to physical CD sales shows that more than 97% of the country's annual singles sales are for tracks produced by local artists. In terms of the total market value for audio recordings – including music videos – Japanese artists lay claim to around 85% of sales.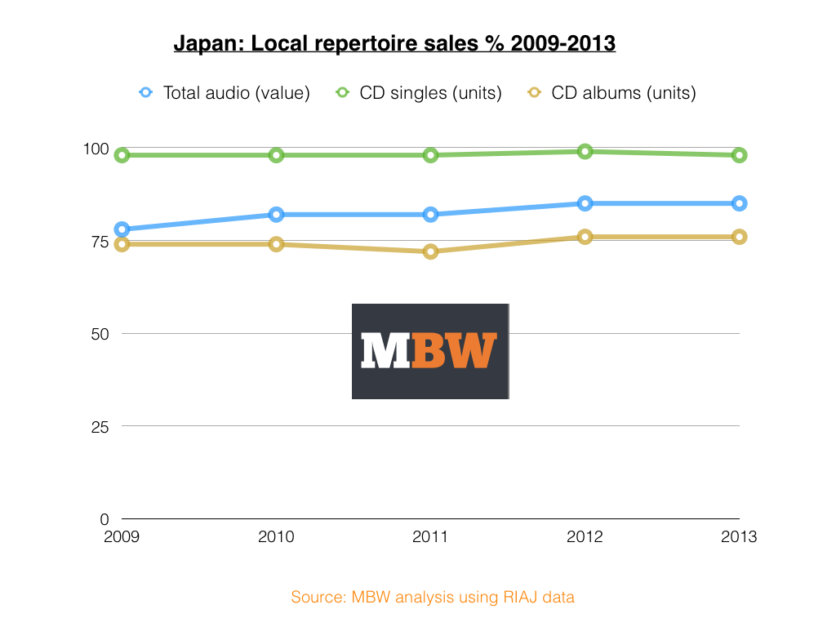 [Pictured: American artist Pharrell Williams, who scored the biggest single of 2014 in the UK with Happy]Music Business Worldwide