The following MBW op/ed comes from Merck Mercuriadis (pictured inset), the founder and CEO of Hipgnosis Song Management. Although the now sadly-departed Lamont Dozier's music is not part of Hipgnosis' catalog, Mercuriadis explains why he was a huge fan of the Motown songwriting legend – both as a music-maker, and as a person.
---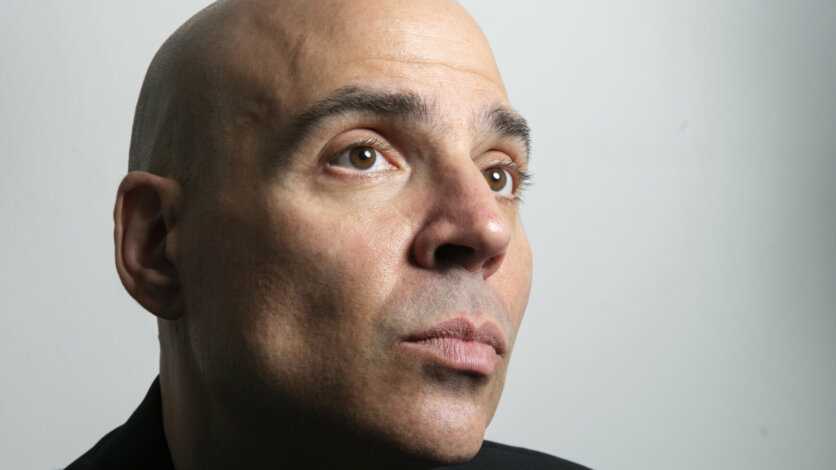 Lamont Dozier was as important as any songwriter that has ever lived.
Within that statement, I include the Gershwins, John Lennon, Paul McCartney, George Harrison, Bob Dylan, Carole King, Mick Jagger, Keith Richards, Joni Mitchell, Stevie Wonder, Nile Rodgers, Neil Young, Jimmy Webb, Diane Warren, Kurt Cobain, Jimmy Page, Robert Plant, and Prince – not to mention the thousands of other songwriters who were inspired by the iconic songs Lamont wrote with Eddie Holland and Brian Holland.
Lamont is synonymous with Motown and the biggest hits and greatest music of all time.
He was also an elegant, beautiful and kind person who was always generous with his time and knowledge.
I was always energized by spending time with him and it was never lost on me that I was in the presence of greatness – even if that was seemingly something that he was unaware of.
But what we have to remember is that Lamont wasn't just great in 1962; his extraordinary powers remained in '72, '82, '92, '02, '12 and right up until his passing a few days ago in '22.
As an industry, we are always focusing on the next thing, and sadly that comes with consequences: we sometimes fail to fully honour the wisdom and expertise that comes with having seen everything there is to see.
I've spent the last 36 hours completely immersed in a playlist of Lamont's 35 Billboard Top 10 hits. A listening pleasure that is incomparable! From (Love Is Like A) Heat Wave in 1963 to This Old Heart Of Mine in 1990 and including Where Did Our Love Go, Come See About Me, Baby Love, Stop! In The Name Of Love, I Can't Help Myself (Sugar Pie Honey Bunch), It's the Same Old Song, I Hear a Symphony, My World Is Empty Without You, You Can't Hurry Love, Reach Out I'll Be There, You Keep Me Hangin' On, Standing in the Shadows of Love, Baby I Need Your Loving, Bernadette, Reflections, and How Sweet It Is (To Be Loved by You).
"I was always energized by spending time with him and it was never lost on me that I was in the presence of greatness."
That list alone is 18 iconic songs that everyone in the world knows and that always got passed down from generation to generation over the last 60 years – and will continue to do so for the next 60 years, and beyond!
But after I played those 18 songs, a funny thing happened: the elation I was feeling from this incredible music that Lamont Dozier gifted the world turned to despair – because suddenly I remembered that Songwriters don't get paid fairly and equitably.
This is despite the fact that they deliver the most important component in the music industry – the song! The component that allows recorded music, live music, music merchandise, Spotify, Apple Music, TikTok et al to exist!
The songwriters are the low men or women in the economic equation and they are still not – despite copyright board rulings, DCMS committees and CMA investigations – paid fairly and equitably.
HOW CAN A MAN LIKE LAMONT DOZIER IMPACT OUR CULTURE AND MAKE THE WORLD A BETTER PLACE IN A WAY THAT IS IMMEASURABLE – BUT NEVER GET PAID FAIRLY AND EQUITABLY FOR IT?!!!!!!!
I applaud Berry Gordy, Daniel Ek, Lucian Grainge et al for their tremendous work and do not begrudge them a penny; they more than have earned what they have. But the time has come to recognize the efforts of the songwriters that write the songs that make our world go round fairly and equitably.
I have used those words three or four times already and it's still not enough. "Songwriters don't get paid enough" is a statement that no one in the music business can argue against. Songwriters must be paid fairly and equitably – and the time is now!
"HOW CAN A MAN LIKE LAMONT DOZIER IMPACT OUR CULTURE AND MAKE THE WORLD A BETTER PLACE IN A WAY THAT IS IMMEASURABLE – BUT NEVER GET PAID FAIRLY AND EQUITABLY FOR IT?!"
At Hipgnosis we've always been clear that our motive is to recognize the value of songwriters and give our investors a great return. But equally, our "ulterior" motive is to use the platform of our success to advocate and fight for songwriters and to take them from the bottom of the economic equation to the top. That ulterior motive is in complete alignment with not only the songwriting community but our very (politically) powerful institutional investors.
Despite the fact that he was not a part of Hipgnosis, the contributions of Lamont Dozier, and all great Songwriters, will never be forgotten at Hipgnosis. We will use the inspiration we get from Lamont's songs to continue to fight and advocate for Songwriters' efforts to be properly recognized and remunerated.
At MBW's A&R Awards in London this November, in addition to the SONG OF THE YEAR award which Hipgnosis has traditionally sponsored, we will also be sponsoring the SONGWRITER OF THE YEAR award.
We intend to present the 2022 award in honour of LAMONT DOZIER, as a celebration of this great man whose contributions should never be forgotten. Lamont should be an inspiration to everyone playing a role in this industry, whether they're at recorded companies, music publishers, Digital Service Providers, CRB, DCMS, CMA, NMPA etc.
Everyone must never forget that without the work of Songwriters we have no Music Business.
For the moment it's the same old song for songwriters – but change is coming. And everyone in this industry would do right to be on the right side of that change.
Lamont Dozier is gone but his songs will always be a part of the fabric of our lives and society. They will live forever and through them, he will live forever.
Lamont Dozier; say his name in celebration of a great man, with iconic songs, who made the world a better place.Music Business Worldwide