Bucharest-headquartered Global Records claims to be Eastern Europe's biggest independent record label, with a string of hits across the region under its belt.
Yet as its name clearly suggests, Global has even larger ambitions: Having firmly conquered its home market of Romania, the company is now aiming to become the biggest indie label in the whole of CEEMEA (Central and Eastern Europe, Middle East & Africa).
With over 30 artists on its roster, Global also runs a significant music publishing operation (with 45 signed songwriters) in addition to no less than 13 (13!) music recording studios. In addition, it operates a video production company, a live agency, and what it says is the biggest online marketing agency in Central and Eastern Europe, Global Talent United.
Global tells MBW that it now invests over €4 million annually to develop and market the artists on its label, which includes INNA, Antonia, Carla's Dreams, Irina Rimes, Minelli, Gran Error, SICKOTOY, Holy Molly, Olivia Addams and many others.
In the past year, that investment has deliberately been focused on boosting the popularity of its artists in key territories such as Poland, Russia, Ukraine and Bulgaria – and it's a strategy that appears to be working.
In 2020, Global says its recording artists cumulatively attracted more than 2 billion streams on digital platforms. Now the company, which has paid out over €30 million in royalties over the past half-decade, is eyeing two more key territories – France and Turkey – as hotspots for its label expansion in 2021.
In addition to its artist roster, Global is home to producers and songwriters who have worked on tracks for international superstars including Selena Gomez, Nicki Minaj, Akon, and Nick Jonas.
Global Records' own artists successes in the past 12 months have included Romanian singer Olivia Addams, who has achieved significant success on Polish radio with airplay hits such as Are We There? and Dumb. The latter track has over 5 million plays on YouTube to date.
Last year, Addams' popularity in Eastern Europe was lifted by a TikTok-specific version of Are We There? released exclusively on the video platform in an official partnership between TikTok Romania and TikTok Poland.
Meanwhile, Romanian superstar INNA has seen her popularity climb impressively in Russia and the Ukraine of late, cementing a 12-year-plus career that has seen her release international hits such as Hot (Top 10 in the UK), Sun Is Up, and More Than Friends, while recording collaborations with Daddy Yankee and J Balvin.
Here, Lucian Stefan, CEO and founder of Global Records, explains how his company is looking to create more worldwide opportunities for its artists, as he highlights the potential and talent within the CEEMEA region…
---
CAN YOU START BY GIVING US THE BACKGROUND TO GLOBAL RECORDS?
Global Records started in 2008 as a full management service. The first steps into the entertainment business were made with INNA and her worldwide hits Hot, Love, Deja-Vu, Amazing and Sun Is Up, which all became major European hits; she went Top 10 on the UK chart and US Dance Airplay. This run of hits made INNA the most successful CEEMEA artist for the past 10 years.
In 2015, Global Records established as an independent label that aimed to find and grow fresh new artists in the local and international market. Since then we have been the leading independent label in the market, with hits that have reached the Top 20 Shazam charts worldwide and over 2 billion streams a year on digital platforms.
---
WHAT HAVE BEEN YOUR BIGGEST SUCCESSES SO FAR AS A LABEL – AND CAN YOU GIVE US AN IDEA OF THE SCALE OF THAT SUCCESS?
Global Records' journey from an artist management company to an international entertainment company – distributing royalties over €30 million in the last five years – is proof that a passion for music and placing all focus on our talent, providing them with best tools to express themselves, be they artists, songwriters, music producers or content creators, is the key for success.
"We measure our achievements through the successful stories created around our artists"

Lucian Stefan, CEO and Founder, Global Records
Besides developing a significant catalog we are very proud of, we measure our achievements through the successful stories created around our artists. In our team we have a Latin Grammy winner, producers that worked with artists like Selena Gomez, Alicia Keys, Nicki Minaj, Nick Jonas, Akon and other artists that dominated the worldwide charts.
On top of that, our artists have recorded successful collaborations with international stars like Pitbull, J Balvin, Criss Cab, Farina, Yandel, Flo Rida, Vinka, Yoss Bones and Daddy Yankee.
---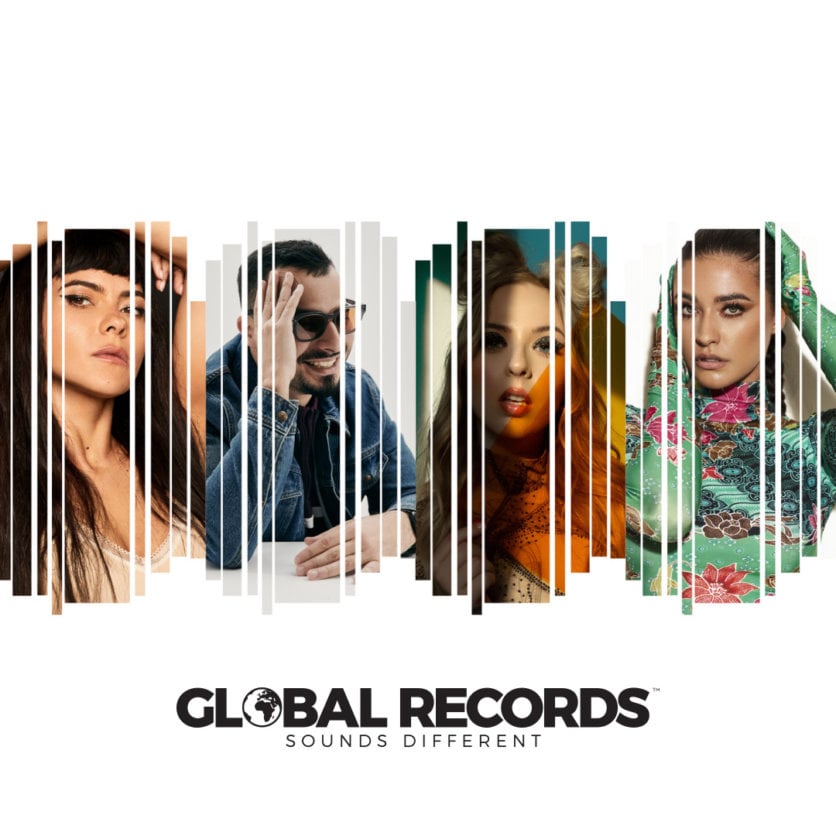 ---
WHAT HAVE BEEN YOUR MOST RECENT AND CURRENT SUCCESSES?
At the moment Global Records is buzzing in CEEMEA music charts with Olivia Addams' Are We There?, which reached No. 2 on Radio Airplay Chart in Poland, and INNA's Flashbacks, a Top 5 Shazam track in Russia, Ukraine and Romania and quickly growing in the region.
In Bulgaria, Antonia, INNA and Irina Rimes are featured on radio and TV airplay charts, with Antonia scoring a No. 1 in the TV airplay chart for three weeks. And in Romania, Global Records music has been dominating the radio charts for the past two years. We regularly have seven out of the top 10 tracks.
---
---
Focusing on publishing, WHO ARE THE MOST SUCCESSFUL SONGWRITERS SIGNED TO GLOBAL?
Global Publishing features some of the most successful producers and songwriters in the region and beyond, with superstars such as Alex Cotoi, the Latin Grammy-winning producer, who recently worked on Don't Say Goodbye for Alok & Ilkay Sencan ft Tove Lo; Marcel Botezan and Sebastian Barac (known as Marco & Seba), who reached the top 10 in the UK with INNA's Hot, and have worked with Nicki Minaj and Nick Jonas; David Ciente who produced Ring from Selena Gomez's Rare album; and Minelli who wrote the first Bastard! single F**k That, a track that reached Top 20 in Shazam Global.
---
WHAT ARE YOUR BIGGEST RELEASES OVER THE COMING WEEKS AND MONTHS?
We've got a lot of great music ready to be released in the near future and we're very excited about the collaborations that we have planned. At the present moment we're continuously working on developing new projects with artists that are already buzzing in CEEMEA territories, like Olivia Addams, Holy Molly, Roxen or Nalani.
We've got great news for the summer as well, with some amazing collaborations lined up between INNA and Top 10 EDM DJs; we also have features [lined up] between Global Records artists and superstars from Russia, Poland, Turkey, France, Germany and Bulgaria.
---
CORPORATELY, WHAT ARE YOUR MAIN AMBITIONS FOR 2021?
In 2021 we want to focus on international expansion, aiming to become the biggest CEEMEA independent record label by developing one of the most efficient networks of discovering, creating and promoting artists and music.
---
IFPI DATA SHOWED THAT ROMANIA – TO PICK YOUR HOME TERRITORY – GENERATED JUST 13.5% OF LOCAL RECORDED MUSIC REVENUES FROM STREAMING AND OVER 70% FROM PERFORMANCE ROYALTIES IN 2019. WHAT DOES THAT MARKET MAKE-UP MEAN FOR A LABEL LIKE GLOBAL AND THE STRATEGY IT MUST ADOPT TO SUCCEED?
We see these figures as offering huge potential, given the low penetration of streaming services in the market and the very high rate at which digital platforms such as Spotify and YouTube are growing in the territory.
We estimate that the number of [streaming] users doubled during last 12 months, with Spotify entering the market in March 2018. Our figures already show a different balance between streaming and broadcasting music revenues and this only drives us to place an even higher focus on streaming.
---
WHICH OF THE INDIVIDUAL CEEMEA TERRITORIES DO YOU THINK HAS THE MOST COMMERCIAL POTENTIAL IN THE YEARS AHEAD AND WHY?
We see these territories as a region, considering cross promotions and the ease for music news to travel quickly from one territory to another. There is significant potential in the entire region with countries like Poland, Ukraine, Russia, Turkey and Romania as the biggest markets, not only because of their population but because of their versatility and penetration rate of digital platforms.Music Business Worldwide