The MBW Review gives our take on some of the music biz's biggest recent goings-on. This time, the astonishing news that Frank Ocean appears to have outwitted Universal Music Group to self-release his new album, Blonde, as an Apple exclusive. The MBW Review is supported by FUGA.
---
Can you see the storm clouds forming over Santa Monica?
Apparently, Lucian Grainge this week emailed top executives 'outlawing' streaming exclusive deals by Universal artists.
The decision was very possibly born in fury, after Frank Ocean's bestseller-in-waiting, Blonde, slipped through Grainge's fingers.
As MBW reported earlier today, sources suggest that Ocean fulfilled his UMG contract with 'visual album' Endless on August 19; only to release a 'proper' studio album, Blonde, on his own label the very next day.
You can imagine the scenario.
Three Six Zero: "Guys, we've got great news. Frank's album is nearly ready, and it's a cracker. Even better, it's a visual album – just like Beyonce."
Universal: "Amazing news. Surely nothing will touch this for album of the year."
Three Six Zero: "Erm, yeah. Surely…"
(Jokes aside, we'll see how seriously Universal reacts to Ocean releasing Blonde within the same competitive window as Endless. Or, indeed, if UMG ends up as its physical distributor.)
---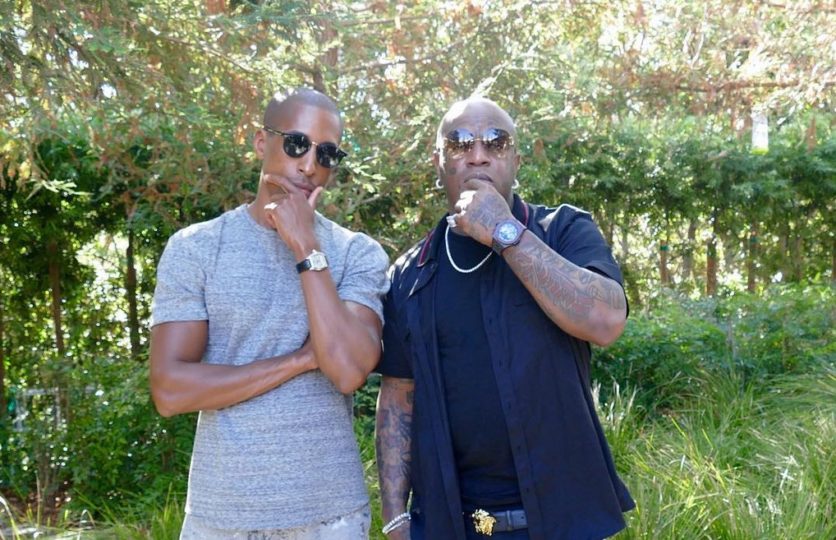 The news of Ocean's great escape comes just over a week after Apple's exclusive-chaser-in-chief, Larry Jackson, mugged for the camera with Birdman.
The rapper and CEO of Cash Money – an exclusive UMG partner – described that deal as a "power move".
It may or may not be just a documentary agreement.
In light of Frank Ocean's bait-and-switch, everything suddenly looks more disruptive.
---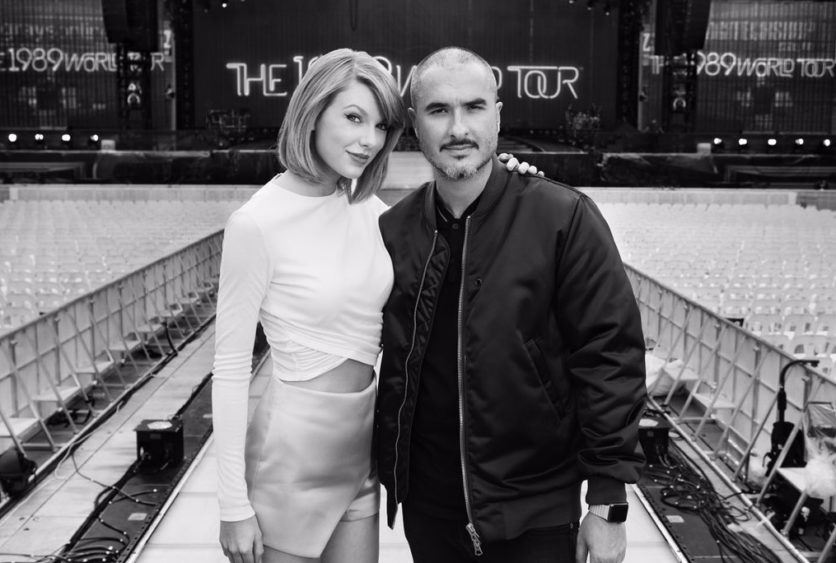 Talking of disruption, what about them indie labels?
According to a WIN report by Mark Mulligan earlier this year, independents claim a 37.6% market share of global music sales in terms of copyright ownership; ie. stuff released independently that may or may not be distributed by a major.
It was a fascinating statistic, and much higher than the 20% – 25% market share we're used to calculating for the indies on a distribution basis.
The data was made possible by artists like Taylor Swift, who we've grown used to describing as a 'Universal artist', but who is in fact signed to indie Big Machine, and distributed by Lucian Grainge's mothership.
Grainge would surely struggle to stop Swift from inking an Apple Music exclusive if she (and Scott Borchetta) so wished.
In fact, he already has: Swift exclusively issued her 1989 world tour movie on Apple Music at the end of last year, in what was believed to be a direct deal between Apple and Big Machine.
---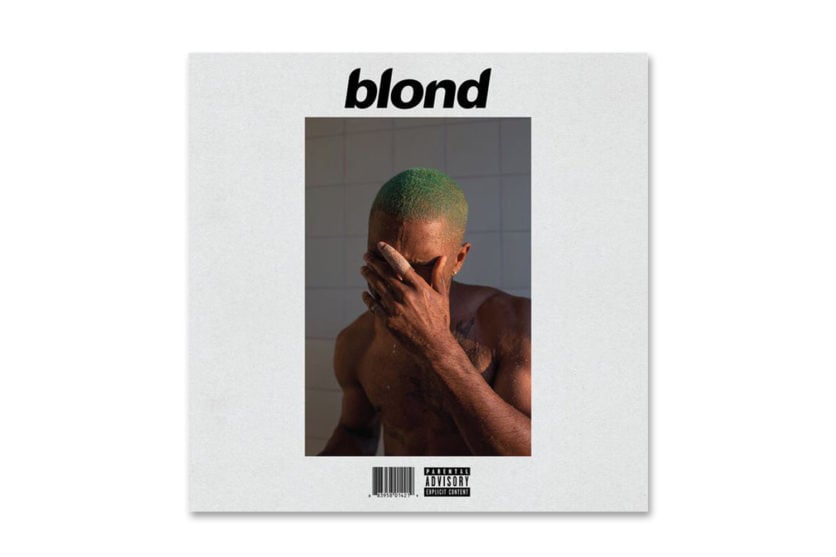 Even more interesting, though, is the idea of UMG's diminishing control over the artist-owned portion of the blockbuster music business.
This, beyond everything else, appears to be Lucian Grainge's biggest challenge.
In some ways, the recorded music business should now be defined in terms of three distinct copyright owners: the major labels, the independent labels… and the independent artists.
2016 has seen this trend become an epidemic; Frank Ocean is actually the latest in a snaking line of arena-fillers taking charge of their master rights this year.
Below, you'll find a rundown of the acts behind the most-talked about streaming exclusives we've seen over the past 18 months – and an exploration of how their copyright bread is buttered.
Decide for yourself: Will a clampdown on streaming exclusives at Universal achieve its aim – or actually create the sort of tension that plays right into its rivals' hands?
In other words, does Lucian Grainge have a chance of reining this in – or is he simply a man bellowing at the sky?
---
1) Kanye West
A string of Kanye's classic albums are signed to Roc A Fella / Def Jam – from debut The College Dropout (2004) to Grammy winner My Beautiful Dark Twisted Fantasy (2012) and Yeezus (2014)
This is a result of West signing to then-independent Roc A Fella in 2000. Roc A Fella was subsequently sold to UMG's Island Def Jam four years later.
Yet with this year's The Life Of Pablo, things have changed.
TLOP, which was exclusively released on TIDAL for six weeks at West's behest in January, is credited as (p) G.O.O.D Music on iTunes – distributed by Island Def Jam.
G.O.O.D Music (that's Getting Out Our Dreams Music) is owned by… Kanye West. UMG is its exclusive worldwide distributor, thanks to a 2011 global deal.
TIDAL, of course, is also part-owned by… Kanye West.
Would Lucian Grainge dare refuse Kanye his choice of exclusive streaming partner? It would be a brave fight to pick.
Here's an ironic twist: Roc A Fella's decision to sign Kanye West back in 2000 came after he was outright rejected by… Capitol Records. Now a Universal Music Group company.
---
2) Jay Z
The Tidal founder released no less than ten studio albums on Roc A Fella and/or Roc A Fella/Def Jam between 1996 and 2007.
But, according to iTunes, these digital recordings are now owned by S. Carter Enterprises, LLC – and distributed by Roc Nation.
Whatever interest Def Jam had in these LPs has presumably expired. Which is why Jay Z was able to make a chunk of them Tidal exclusives earlier this year.
In addition, Jay Z's newest studio album, Magna Carta Holy Grail (2013) is completely owned by S. Carter Enterprises, with no digital distribution partner listed.
If Universal attempts to force Jay Z to stop putting records exclusively on TIDAL, it can expect to receive a chuckle, and little more.
---
3) Dr. Dre
Very intriguing.
Dre's comeback album, Compton (2015), remains an Apple exclusive. No surprise – after selling Beats for $3bn, he's an employee.
You might expect the veteran rapper to completely owns his music copyrights, but you'd be incorrect.
Compton is actually (p) Aftermath/Interscope Records worldwide, possibly due to Dre fulfilling obligations of an old contract.
Technically, that means Universal Music Group should be able to do largely what it likes with this record. This Apple exclusive record.
Lucian… I dare you!
---
4) The 1975
Here's where things take a slightly different turn. The 1975 are still broadly considered a 'new' act, and certainly not in the superstar leagues of Kayne and Jay Z.
However, they have more control over their career than many other bands who have signed direct to a major.
The group are signed to UK independent Dirty Hit, which owns the long-term copyrights on both of their albums – 2013's self-titled debut and 2016's UK and US No.1, I Like It When You Sleep…
The 1975's records are, however, (c) Dirty Hit under exclusive license to Polydor Records (in the UK and beyond) and Interscope (US).
Universal therefore has a bigger say in proceedings than it does with its distributed acts. How big that say is – and how long it lasts – all depends on the terms of the licensing agreement.
Earlier this year, The 1975 released an Apple Music-exclusive concert video paid for by the digital platform.
The band's new album was then locked off Spotify for two weeks.
---
5) Rihanna
The release of Rihanna's ANTI earlier this year was a little bungled.
The album wasn't critically lauded, and arrived on TIDAL ahead of schedule, before being ripped and placed on torrent sites. (UMG slammed TIDAL for the error, and vice versa.)
Industry sources suggest that Lucian Grainge and his UMG team did a great job turning unlikely smash Work (feat Drake) into a commercial hit.
But Universal does not own ANTI. Rihanna does.
The record is (p) Westbury Road Entertainment – her own company – and distributed by Roc Nation Records, a partner of UMG.
Every one of Rihanna's seven previous albums, from Music Of The Sun (2005) to Unapologetic (2012) is, according to iTunes, owned by the Island Def Jam Group – aka Universal.
This artist control thing appears to be catching.
---
6) Beyonce
Not a Universal act, but another very interesting example of artist power in 2016.
Beyonce's debut record, Dangerously In Love, was released on Sony Music in 2006. It was also directly signed to the company: according to iTunes, its copyright is a simple one: (p) J Music / Sony Music.
It's a similar case for follow ups B'Day and I Am… Sasha Fierce (both credited as being owned by Sony BMG).
Her next two records, 4 (2011) and Beyonce (2013) are both listed as (p) Columbia Records, a division of Sony Music Entertainment.
But this year's big release, Lemonade, is ℗ 2016 Parkwood Entertainment LLC, under exclusive license to Columbia Records.
Parkwood is Beyoncé. Beyoncé is Parkwood.
Lemonade, of course, remains a TIDAL streaming exclusive.
My guess – and it is a guess: Beyonce has a famously good relationship with Columbia Records and its boss Rob Stringer.
If her deal expired pre-Lemonade and she was determined to demand ownership of her copyrights, Stringer and his team agreed a flexible license deal.
Part of that license deal could have been an allowance for Lemonade to premiere on TIDAL, and remain a streaming exclusive on the platform.
You wonder if Adele – who also has a strong relationship with Stringer – has inked a similar agreement for her next few records at Columbia US (inclusive of whatever streaming policy she prefers).
Clearly, Stringer bases his agreements with megastars on a principle of not unnecessarily obstructing their wishes.
One suspects he rejoiced slightly at Lucian Grainge's blanket ban on exclusives this week, and the can of worms it might unleash.
---
7) Drake
He's Universal's golden boy of 2016.
Despite locking down Views as a complete Apple exclusive for a fortnight – part of a direct deal worth a reported $19m – Drake's latest album has smashed records, with lead singles Hotline Bling and One Dance dominating charts over the past six months.
Views is signed to a label direct: Young Money Entertainment, in tandem with Cash Money Records.
If you've been keeping up with the news of late, you'll know Cash Money Records is an exclusive global distribution partner of UMG – with the market share of UMG's Republic (US) and Island (UK) benefiting greatly from Drake's output this year.
But distribution agreements are the weakest of all contracts held between an artist and a record company.
Try telling Drake, who's no doubt bought a lovely house with Apple's money, that he can't hand his next record direct to Tim Cook.
---
8) Chance The Rapper
We've covered this fascinating little case before, but it really does say everything.
Chance The Rapper's latest album isn't an album at all. Apparently, Coloring Book is a 'mixtape'.
Contractually, this might mean something. In reality, it doesn't.
Coloring Book is one of 2016's albums of the year – featuring turns from the likes of Kanye West, Justin Bieber, Young Thug, Lil Wayne and Future.
Its copyright is listed simply as… (c) Chance The Rapper.
You have to suspect Apple bankrolled it. For a long while, it remained a complete Apple exclusive.
If Universal or any other record company wants to tell Chance The Rapper to stop signing exclusive deals, they may wish to tread lightly.
One of the more bombastic tracks on Coloring Book (which Apple calls 'a masterpiece') is No Problem (feat Lil Wayne & 2 Chainz).
It starts: "You don't want zero problems, big fella."
It continues: "If one more label try to stop me, there's gon' be some dread-head n****s in your lobby."
---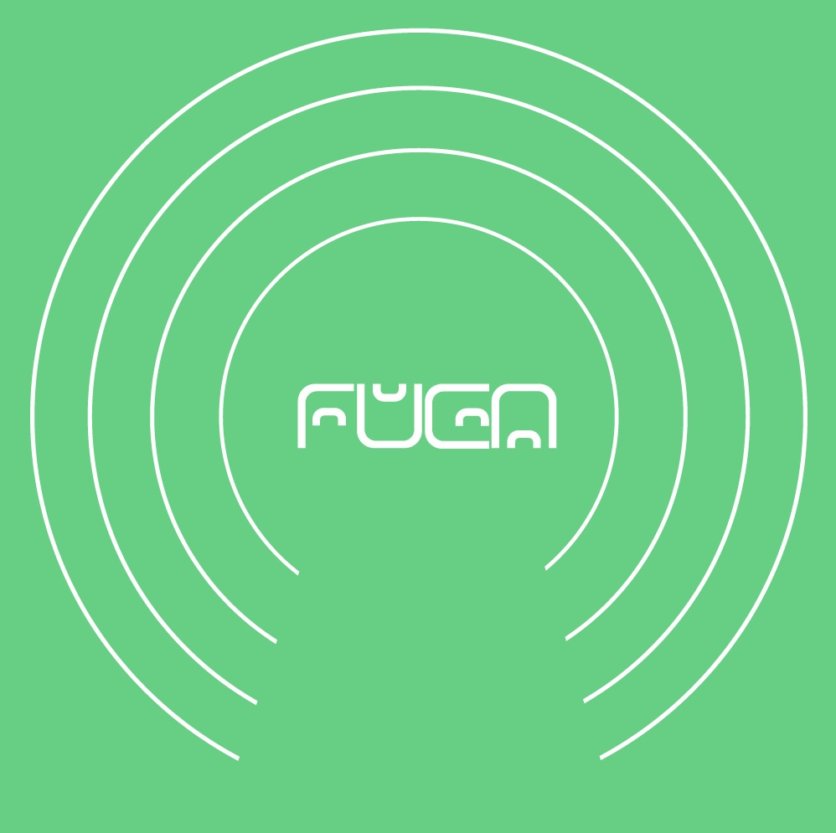 The MBW Review is supported by FUGA, the high-end technology partner for content owners and distributors. FUGA is the number one choice for some of the largest labels, management companies and distributors worldwide. With a broad array of services, its adaptable and flexible platform has been built, in conjunction with leading music partners, to provide seamless integration and meet rapidly evolving industry requirements. Learn more at www.fuga.comMusic Business Worldwide