The following MBW column comes from Eamonn Forde (pictured inset), a London-based music industry journalist, and the author of The Final Days of EMI: Selling the Pig. His new book, Leaving The Building: The Lucrative Afterlife of Music Estates, is out now via Omnibus Press.
---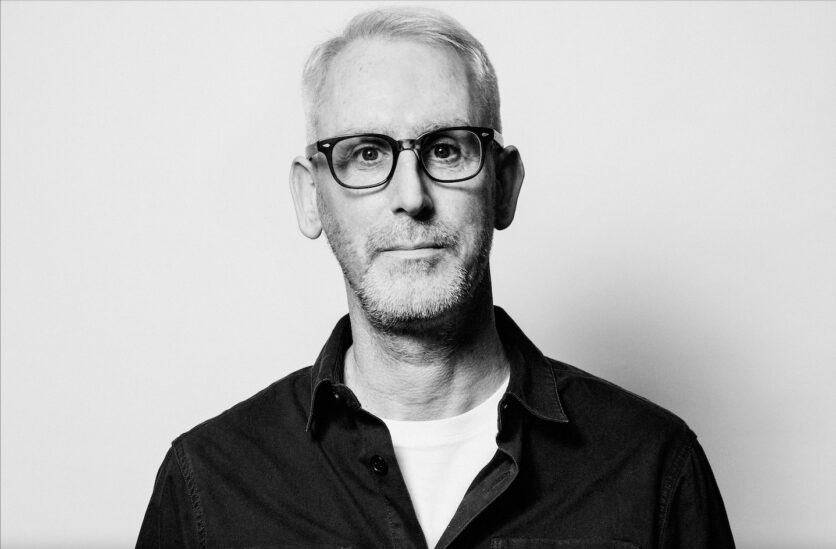 The live music business is badly broken. And it has been badly broken from many angles.
The pandemic exposed just how fragile it all is, with the main means of making money for most acts suddenly shut down for long stretches of time.
It is still not fully back to normal, with promoters talking about a patchwork approach to touring in Europe at the start of the year as different markets came out of Covid restrictions at different speeds. Plotting tours around this became both an administrative quagmire and a high-risk financial wager.
Then there are the multitude of post-Brexit problems facing British acts touring in mainland Europe.
Those grassroots venues that somehow survived both the pandemic and the ever-present threat of being turned into flats or gastro pubs are now facing a mounting energy crisis that risks making them commercially unviable.
These are all huge problems that no one could have anticipated but which united everyone in trying to fix things that might, with a good wind behind it, return live music to something approaching normal.
The live music business has been the victim of far too many cruel circumstances. A furious succession of body blows, each more forceful than the one before.
But there are many other reasons why live music is broken, and these are down, directly or indirectly, to the live music business itself.
The race back into playing live was swift and deemed necessary as acts missed the audience connection as much as they missed the revenue from gigging. When everything was in dry dock during the pandemic, most acts were not earning much (if at all) and live, something they used to be able to count on, was snatched away from them.
During the pandemic, the one thing that span faster than normal was the hamster wheel of social media, but the more the algorithm was fed, the more it needed to be fed. If it was starved of "content" then it would, like a surly teenager, forget you. You would be ghosted by the machine.
The same "attention economy" problem was presumed to be exerting itself in live, hence the furious race to get things, literally, back on the road.
Acts now feel compelled to prostrate themselves before the audience algorithm: if you are not actively touring, there is the underlying fear that: a) you will be forgotten; b) some other act will steal your audience; c) both.
Within this, however, is the risk of over-saturation whereby touring too much drives fans away. Ubiquity, after all, breeds apathy.
There was a sense of making up for lost time earlier this year, but the current live music overload is causing things to start to fold in on themselves. For some, the intensity of touring – and the huge pressures on them to make the "return to live" add up for both themselves and the business as a whole – is proving too much.
Acts of all sizes are cancelling or postponing shows as things start to prove too much for them. 
Arlo Parks cancelled a US tour saying "I am broken" after "working myself to the bone".
This announcement came just days after Sam Fender cancelled a run of shows and festivals to look after his own mental health. "Me and the boys are burnt out and we need this time," he said on Instagram.
That in turn came mere weeks after Justin Bieber cancelled a multitude of shows that were due to run into March next year. "I need to make my health the priority right now," he said.
These are only the acts who have gone public with their worries. Behind painted-on smiles, many more acts are grimly hoping, somehow, that it will all come good, their eyes bulging with panic.
One is left with the impression of live music very quickly switching from a wheel that raises artists to a wheel that razes them. The paradox of live is that it is squeezing the very life out of musicians. Live = death.
Even for acts who are willing and able to tour, the economics of the business are simply not adding up.
Animal Collective recently announced they were having to cancel their upcoming UK and European tour as it was "not sustainable" for them to play these shows.
"From inflation, to currency devaluation, to bloated shipping and transportation costs, and much, much more, we simply could not make a budget for this tour that did not lose money even if everything went as well as it could," they said in a statement. "We have always been the kind of people to persevere through the difficult times and get on stage unless our health prevented it. We are choosing not to take the risk to our mental and physical health with the economic reality of what that tour would have been."
They will not be the last act to have to make this call.
A European promoter I spoke to recently said that only the blockbuster shows in Europe this year and next are likely to sell out, citing legacy acts like Bob Dylan and pop megastars like Harry Styles as being immune from market pressures. For the rest, especially those in the middle, staring at lacerations in venue seating plans will be the norm as ticket sales struggle to even cover their overheads and profits become a pipe dream.
The recent introduction of "dynamic pricing" by Ticketmaster might generate even more money for the likes of Bruce Springsteen on their tours, but all this is doing is taking any extra money that might have been spent on tickets for Springsteen et al + some other acts and re-routing it back to the tour gross of Springsteen et al. Live music within this model might just prove to be a next-level pioneer in trickle-up economics.
Some acts are responding by seeking to make tickets affordable for audiences, trying to lower their touring overheads and praying the equation keeps them in the black.
Hot Chip's recent residency at Brixton Academy in London had tickets magnanimously frozen at £20 each. "[W]e know how hard things are financially for many people at the moment," they said, "but we also know people want to go out to gigs and enjoy themselves."
Paul Heaton and Jacqui Abbott recently announced that their upcoming UK arena tour would have tickets capped at £30 each.
Speaking on BBC Breakfast, Heaton said, "It's really important through the coming months, and possibly years, that we tell the fans, 'We're getting paid enough and we want to keep it low for you.' I think people are delighted. I'm very much against greed within the industry because I feel as though there is quite a lot. So we're trying to just battle and say, 'Look, we'll do it for as low as we can,' and set a bit of an example."
It was a fine and noble gesture, but many acts – even if they harshly stripped things back at a production level – would still not be able to make such prices work. This is a beautiful option for some, but it is not a workable option for many.
The cost of living crisis is hitting audiences hard and the rising costs of being on the road (both in economic terms and in mental health terms) are hitting acts even harder.
How long can the metaphorical tour bus stay on the road as the wheels start to come off, the windshield cracks and the engine bursts into flames? There isn't even a hard shoulder left to pull over onto. All there is instead is a smoking bomb crater.
Previously the bulk of what the live business had to worry about was breaking even; now everybody in live must be focused on preventing everything and everyone in the ecosystem from breaking down. 
Music Business Worldwide