Sony's recorded music operation saw its global streaming revenues grow by 26.5% in the three months to end of June, reaching $604.9m.
That was the equivalent of $6.7m being generated by the format every day at the company, in a quarter which saw Old Town Road by Columbia-signed Lil Nas X (pictured) dominate streaming charts in the US and beyond.
Judging by the fact that Universal Music Group generated $10.4m each day from streaming in calendar Q2 – with Warner's equivalent quarterly results yet to be announced – we can be certain that, right now, the three major record companies are turning over comfortably more than $20m from streaming between them every 24 hours.
Today's news arrives within the newly-released fiscal Q1 (calendar Q2) results of Sony Corp.
Sony's overall quarterly recorded music revenues hit $1.02bn at the US dollar level in this three-month period, according to MBW's calculations, up 11.5% year-on-year.
Quarterly sales of physical formats dipped slightly YoY, down 3.4% to $200m, while download sales dropped 19.1% to $79.1m.
Sony Music Entertainment's biggest-selling global artist projects in the quarter were (in order): (i) Khalid's Free Spirit; (ii) Lil Nas X's Old Town Road; (iii) P!nk's Hurts 2B Human; (iv) Bruce Springsteen's Western Stars; and (v) DJ Khaled's Father Of Asahd.
In terms of the first six calendar months of 2019, Sony's half-year recorded music revenues hit $1.97bn, up 2% (or approximately $40m) year-on-year.
Sony Music's half-year streaming revenues in H1 2019 stood at $1.11bn, up 17.5% (or approximately $165m) year-on-year.
(All % figures here have been calculated using USD converted from Yen on a constant currency basis, using the prevailing rates in each respective period.)
---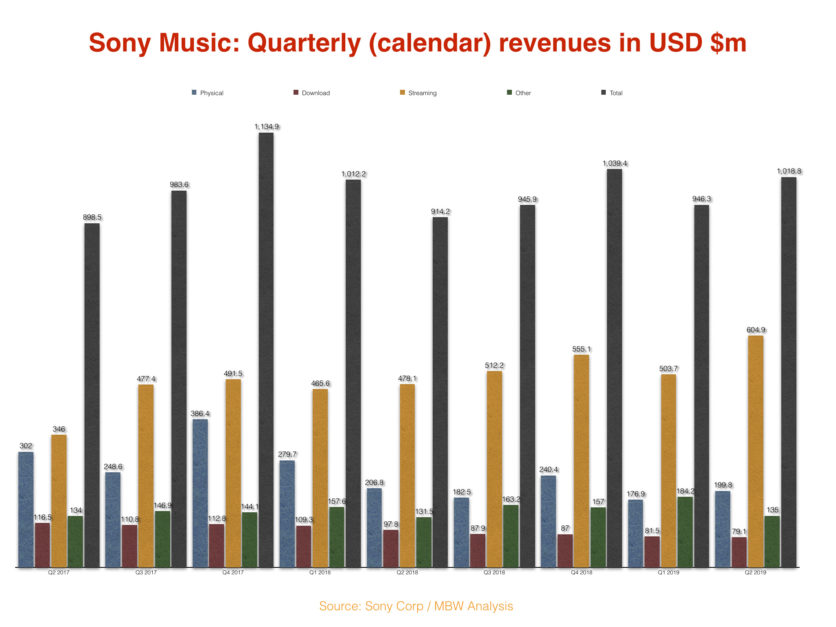 ---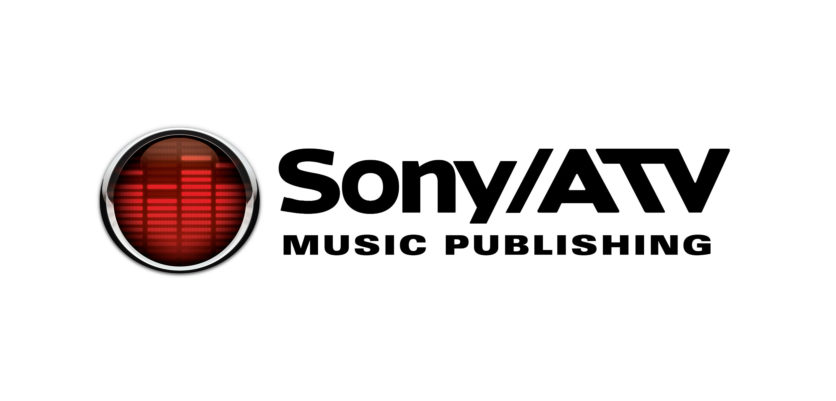 Sony Corp's music publishing operation – which now includes Sony/ATV, Sony Music Publishing Japan and EMI Music Publishing – posted calendar Q2 (fiscal Q1) revenues of $357.5m (39.29bn Yen), up 81.7% year-on-year.
Sony's overall music division – including recorded music, publishing and 'visual media and platform' – posted quarterly sales of $1.84bn (202.25bn Yen) in calendar Q2, up 10.6% at constant currency on the prior year quarter ($1.66bn).
Sony Corp's music division also posted a quarterly operating profit of $348.3m (38.28bn Yen), up 18.4% YoY.
---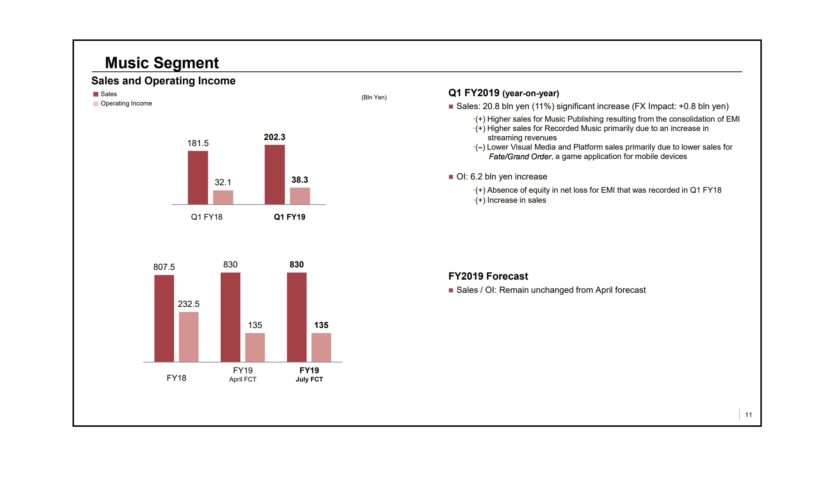 ---
Note: MBW has calculated Sony's financials from Japanese Yen into US dollars at the following prevailing exchange rates in each quarter, as confirmed by Sony Corp:
Calendar Q2 2017: 111.1 Yen per USD
Calendar Q3 2017: 111.0 Yen per USD
Calendar Q4 2017: 113.0 Yen per USD
Calendar Q1 2018: 108.4 Yen per USD
Calendar Q2 2018: 109.1 Yen per USD
Calendar Q3 2018: 111.5 Yen per USD
Calendar Q4 2018: 112.9 Yen per USD
Calendar Q1 2019: 110.3 Yen per USD
Calendar Q2 2019: 109.9 Yen per USD
By applying these exchange figures to each applicable period, we effectively get a US-leaning constant currency picture of Sony Music's performance.
---
This isn't a perfect system; it risks overplaying Sony Music Entertainment's global business slightly by converting a chunk of revenues from Sony Music Entertainment Japan (which would usually be straight-reported in Yen) into US dollars.
But it provides us with a cleaner reflection of the performance of New York-based Sony Music Entertainment outside of FX distortion, because the company had to convert its US currency into Yen in the first place for Sony Corp's results. The same is true for US-based Sony/ATV, and US-based EMI Music Publishing.
MBW believes this currency exchange system is the yardstick used internally at Sony Music Entertainment's HQ in New York.
You can see the Yen-level stats from Sony's quarterly and annual recorded music results below:
---

Music Business Worldwide