Ladies and gentlemen, get ready for a masterclass in publicly driving down the cost of an acquisition target.
Last summer, SiriusXM's majority owner Liberty Media reportedly made a $3.4bn bid to acquire Pandora.
The bid, the equivalent of $15 a share, was rejected by Pandora, whose board apparently felt it under-valued the company.
How its investors must wish they had accepted now.
Pandora's share price has fallen 6% so far today thanks to fresh comments made by Liberty Media CEO (and Sirius Chairman) Greg Maffei yesterday (March 6).
Speaking during an interview at the Deutsche Bank Media, Internet & Telecom Conference in Florida, Maffei stated that Liberty believes Pandora's "stock is overvalued".
"We will not pay the current market price so I think it's very unlikely we're going to end up buying them," he commented.
"You want to sell Pandora for $10 [a share]? We probably would buy it. But they're not selling it for $10."

Greg Maffei, Liberty Media
Right now, Pandora's stock is now trading at under $12 a share – significantly less than the $13.40 it opened at on the firm's very first day of public trading back in June 2011.
This, though, is still too pricey for Maffei.
Questioned by an audience member, Maffei added: "I would buy Pandora if it were not $13 [a share]. You want to sell it for $10? We probably would buy it. But they're not selling it for $10."
Last year, with its $15-a-share bid, Liberty offered Pandora $3.4bn.
Right now, at $10-a-share, it's saying it would be willing to pay just under $2.3bn.
This is not the sort of mathematics to brighten Pandora CEO Tim Westergren's day.
---

Next Friday (March 17), Pandora will elect its new board.
Westergren's seat on that board is, at least according to one prominent analyst, under threat.
Rich Greenfield believes only a sale to Liberty – "the only visibly interested" party – is likely to save him.
In other words, Westergren (pictured inset) may have a straight choice: accept a lowball offer from Liberty… or be out of a job at the company he founded.
Speaking yesterday, Maffei was positive about Pandora's prospects – but not so positive about its management to date.
"Pandora under-monetizes relative to their listening hours."

Greg Maffei, Liberty Media
"It's very interesting they've been able to get 80m daily uniques, using it 20 minutes a day… [but] it's relatively under-monetized," he said. "I'm not sure it's executed as well as it might on the ad opportunity."
In 2016, Pandora generated $1.38bn – with over $1bn coming from advertising.
However, the company posted a net loss of $343m – a figure which doubled on 2015.
Maffei commented: "They under-monetize relative to their listening hours. That's the dream and the opportunity – that they should be able to command a premium and over-monetize because of the [ability to geo-target listeners better than terrestrial radio]. But that's not what's happening today."
He added: [Pandora stock owners] have floated the idea that we're a buyer at some price with a premium. We're not. We like the asset – just not at this price. I don't' think we're going to end up buying it."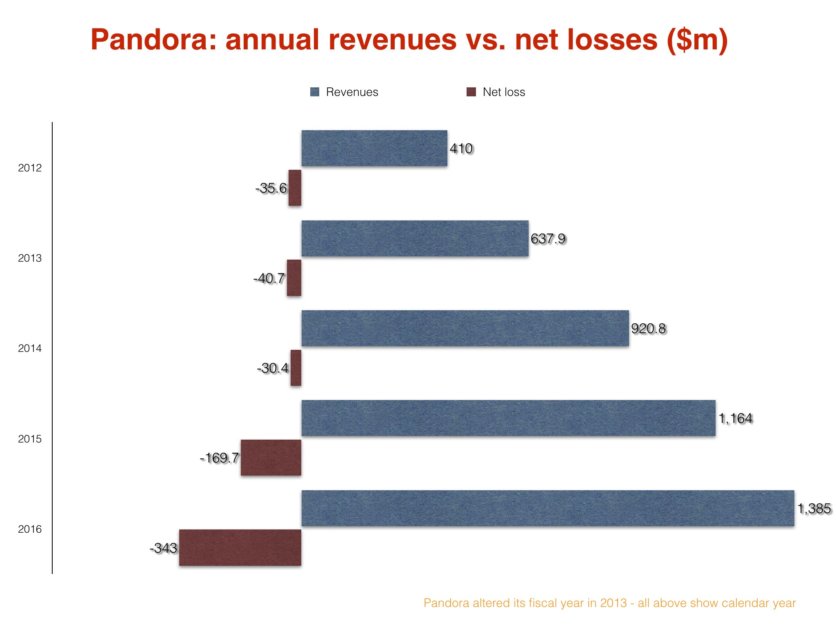 ---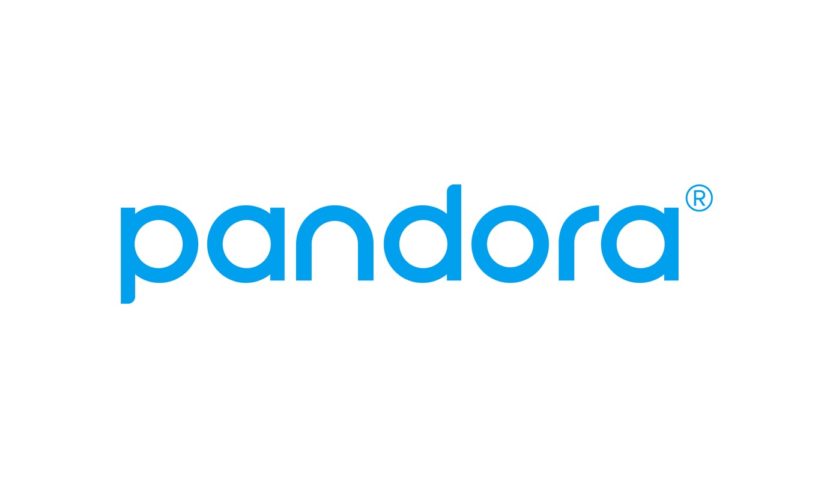 There were other interesting comments made by Maffei about the wider state of the digital music business yesterday.
As he has in the past, the exec was dismissive of the potential for companies to make money in the standalone on-demand streaming music space.
He pointed out that both SiriusXM and terrestrial radio in the US pay around 30% of their revenues out to music rights-holders.
(US terrestrial radio, of course, is helped by the fact it legally needn't pay anything to recording artists for their performance rights.)
Maffei then noted that Pandora pays around 50% of its revenues to the same rights-holders. (53% in 2016, to be exact.)
And then he started talking about Spotify.
"[Music] publishing is a great business."

Greg Maffei, Liberty Media
"Go look at what is paid by the subscription business – they're paying 70%-75% of [revenues] out," he said.
"I don't know how to run an attractive business with a 70/75% cost of goods sold just for the music. Particularly in a world where there are many competitors, with pressure on the revenue side and on the cost side. It's a very unattractive business".
Maffei pointed to competitors like Apple and Amazon who he said had entered on-demand music for "strategic reasons" -i.e selling Alexa speakers and iPhones – which make "giving away music pretty easy".
There is one sector in music, however, of which Maffei is a great admirer.
"[Music] publishing is a great business," he said, when questioned about the prospect of entering the music rights market.
"It's usually the case that publishers get bought by other publishers – there's enormous synergies in tacking on one [like that]. You haven't seen a big [music publishing startup] come out standalone for a while.
"It's a very attractive business but I'm not sure we have enormous synergies for it."Music Business Worldwide