MBW's World's Greatest Managers series profiles the best artist managers in the global business. Here, we talk to Lex Borrero, founder of NEON16 and manager of Tainy, one of the most successful and influential producers of the last decade. World's Greatest Managers is supported by Centtrip, a specialist in intelligent treasury, payments and foreign exchange – created with the music industry and its needs in mind.
---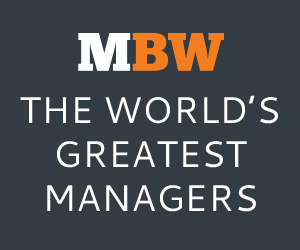 Lex Borrero wouldn't presume to call himself a protégé of either Sean Combs or Jay-Z, two of the greatest artists-turned-execs of any era or genre. But he did spend some of his formative years in their company (at their companies) – and it shows.
Borrero is his own man, with his own strategy, but it's definitely there in the attitude and ambition.
He says: "Something I learned from Puff first, and then saw re-iterated at Roc Nation with Jay, is that they're a flag for the culture.
"A lot of times, most artists, most entrepreneurs, most labels, they focus on just their job: I'm a music guy, I'm going to manage my artist, I'm going to do touring, I'm going to do publishing, I'm going to do the label deal.
"Very few people have the approach of Puff and Jay, which is to say, 'We have an impact on culture, we understand what our consumers like. So, I'm going to start setting this flag in consumer goods; I'm gonna set this flag in fashion; I'm gonna set this flag in liquor; I'm gonna set this flag in sport.'"
This blueprint was a clear inspiration for NEON16, the increasingly multi-faceted company Borrero established in 2019 with super-producer Tainy, (whom Borrero manages).
Last month, NEON16 (whose other management clients include the likes of Yandel and Dylan Fuentes) expanded on its music and media mini-empire with the launch of 22 Publishing in partnership with Sony Music Publishing.
That news arrived just as Bad Bunny's smash album Un Verano Sin Ti – on which Tainy produces/co-produced no less than nine tracks – was exploding globally.
And we mean exploding: According to Bloomberg, in the two months to July 18, Bad Bunny tracks appeared in Spotify's Top 100 chart over 150 times – more than any record label's entire artist roster.
For Borrero, this is all further proof of Latin music's mushrooming mainstream moment, something that NEON16 has been designed to make the most of ever since it launched.
"I basically saw no-one doing [what Jay-Z and Sean Combs did for hip-hop culture] for Latin culture at the time when Latin music was starting to become global and starting to break streaming records," says Borrero.
"Like any cultural movement, like with hip-hop, it's led by the music – then it goes into consumer goods, it goes to Hollywood, and all of a sudden it's mainstream pop culture.
"So I figured, if we can become the Roc Nation or the Bad Boy of Latin music, I'm going to be able to ride that wave all the way to a billion-dollar business. And that's essentially what we're doing."
---
Lex Borrero's initial break into the music business came after leaving school, when he interned at a studio and made a record with a local rapper. That led to a distribution deal with Universal.
"My mom had to negotiate that deal for me," he recalls. "She used an immigration attorney because that was all we knew."
From there Borrero made his way to New York to attend a Dynamic Producers convention, which, crucially, included a 'Beats Battle'.
The prize for the winner of said battle: the chance to work in the studio with an artist Russell Simmonds had just signed.
Only problem was, Borrero's beats hadn't been deemed good enough to gain him entry to the competition.
"I started annoying the lady organizing it so much that in the end she said, 'Kid if you don't get out of here, you're never going to come to this conference again. Just accept the fact that you didn't make it to the battle.'"
He… didn't accept it.
"Sunday comes around and she starts naming these producers [in the final], and there's one person that doesn't show up. I run to where it's taking place and she's like, 'Okay kid, you're so freaking annoying – you're in.'
And, of course, Borrero wins.
"I go to the studio that night and there's a guy called Gregory 'Beef' Jones, who was President of Russell Simmons Music Group.
"I said to him, 'Listen, I don't know anything about how this business works, but I want to learn, and I think I could be your best employee. Give me a job.'"
Jones didn't give Borrero a job, but he offered him the next best thing – an internship based in NYC.
Says Borrero: "I came back to Miami, took out a student credit card from Bank of America for $5,000, and I left for New York."
"The money ran out and I was broke. I ended up homeless. I slept on the 6 train for months."
So far, so Hollywood biopic. But the reality of Borrero's first internship was anything but glamorous.
"The money ran out and I was broke. I ended up homeless. I was sleeping from couch to couch; I actually slept one time in a crack house, although I didn't know it was crack house.
"I slept on the 6 train for months. I went through everything you could think about.
"I was still interning, hustling my beats, just trying to be in the mix. And little by little I was starting to meet people. But I was at a point where emotionally and financially I just couldn't stay in New York anymore. I was tired of being homeless."
Eventually, knocked down by the economic realities of fighting to make it in music, Borrero called his mom, defeated.
"I asked her to book me a trip home. That was Sunday; she booked me a trip for Thursday. Two days later, on Tuesday, I get a call from this A&R at Bad Boy. He was looking for records for Puff and he asked me to come by.
"I show up; I have 23 beats on my CD. And the 23rd beat, Puff ended up recording. That was my first check in the music business. They bought it for $1,000."
Borrero stayed in New York, making beats but also learning the business side of things, most notably with Blue Williams and his highly successful producer management business, Family Tree.
Next, a role at Roc Nation, where Borrero would go on to head up the Latin division, took him back to Miami.
When he got there, Borrero discovered that a talented producer, Tainy, had landed a gig as a consultant, but wasn't really being utilized. In fact, his career was going through something of a downturn.
So much so that, having moved into the same building as Borrero, Tainy asked his new neighbor if he might be able to help.
Since then, Tainy has become one of the world's biggest producers of the past decade (via his work with Bad Bunny and J Balvin, but also Cardi B, Selena Gomez, Dua Lipa, Travis Scott and more).
Borrero, meanwhile, is proving himself to be equally influential as an executive, changing the commercial landscape of Latin music while planning and building what he is confident will be a billion-dollar business within five years…
---
Before we get into your career, we have to ask about that period when you were homeless in New York. Why didn't you quit as soon as you found yourself without a roof over your head?
The perseverance that I've had has really been the key to my success. There were multiple times when I wanted to quit.
There were days when I would wake up on the train and my whole back would be wet. I thought it was because I was sweating, but it was just because some guy had pissed on me.
Like, there were many times when I saw people get into fights, get stabbed. And there were times when I almost died from heat exhaustion.
On top of that, I wasn't eating right; I was eating off the McDonald's one-dollar menu every single day.
But I'm showing up for work like it's nothing, no matter how tired or how sick I was.
---
Tell us about meeting Tainy, and becoming his manager?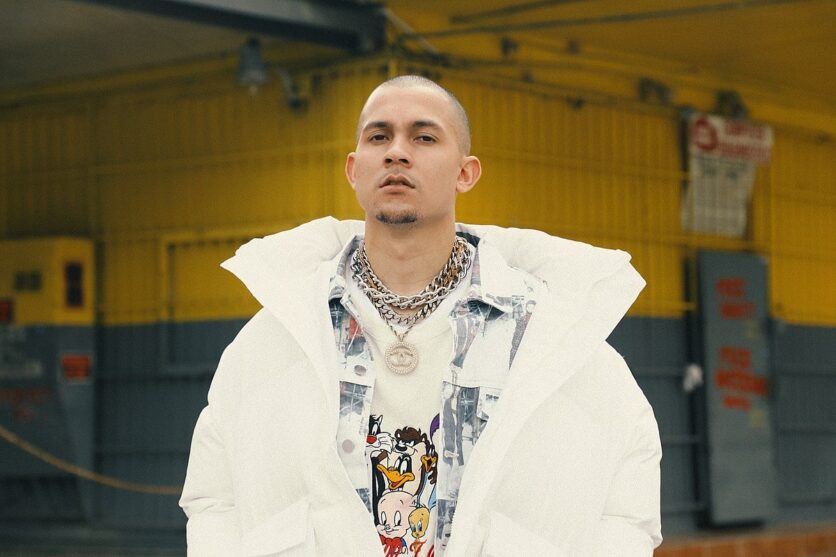 He lived in my building in Miami when I was at Roc [Nation], and I just kept running into him.
One day I asked him to come over, he was super impressed by my sneaker collection! Back then he was super-quiet, super-humble, very Zen.
But he was at a pretty horrible stage of his career. Financially he was in a really bad situation, he was part of tons of bad deals, and one day his girlfriend came and asked me if I could help.
At the time I wasn't looking to manage. I was an executive at Roc and I was really trying to focus on [that]. So I just started to help him as a friend, step-by-step. When I went to L.A., I would bring him with me, so he could meet some [people in] the American market.
"That was the day everything changed."
Out of that, things started happening with Balvin and with Bunny. The transition point was when I was with him and an artist called. [Tainy and said artist] were arguing over something, and the artist said, 'Hey, Tainy, no one gives an F about producers; it's always about the artist.'
I saw his face just collapse, because Tainy's such a nice, humble guy, and this really hit him.
He hung up the phone and I told him, 'You know what, enough is enough. We're going to work together, we're going to work out a plan to make you bigger than any artist.'
And that was the day everything changed.
That's the day that I decided, okay, there's this misunderstanding of how producers should get treated in the Latin business, and there's this idea of how producers should be billed and presented and there are limits that get put on their power and creativity, and we are going to change that.
Six months after that, pretty much exactly three years ago, we were in Tokyo and I decided to build this company [NEON16], to put producers around him.
I told Tainy, 'We have something that no one else has, which is my years of experience making Anglo-pop music and urban music, plus my relationships in that market. We also have your understanding of heritage and culture, from being involved in so many Latin hits.'
So we embarked on this journey. And, just so you know, he's now much bigger than that artist [laughs].
---
Can you give us some idea of just how big he has become in your time together?
He became the No.1 Latin producer in Billboard's chart for 27 weeks in a single year. He spent 196 weeks at No.1 and [is] one of the Top 10 producers of the Century according to Billboard figures.
He is playing a run of festivals this year as a live performer, and commanding the same fees as major artists. There is a multitude of hits and awards, and most importantly there is the cultural impact.
If you look at the Latin music business, you have Bad Bunny, you have J Balvin, you have Rauw Alejandro, you have Tainy, you have Karol G and you have Rosalia.
They are the basis of [modern] Latin music. Tainy's become as big as any artist, as valuable brand-wise and financially as any of those artists.
---
Do you think he gets the credit he deserves, not in the Latin industry and community, but around the world?
I think he's there, because now he's looked at as this overall creative – the same way Pharrell has been looked at throughout his career.
Producers like Pharrell and Tainy, they are really good at making rhythmic records, and those are the hardest records to make.
To be really creative, musically, on a record that has a lot of movement, it's extremely hard. And that's why most producers are not rhythmic producers, they're very standard pop producers or urban producers.
That's why Pharrell is where he is. And with Tainy, even though his exposure to the wider world has only been in the past few years, that's why he sits in that Top 10, above producers that have way more history than him; he's really changed the sound of music.
---
---
What sort of metrics and milestones can you share to give us an idea of the growth of Neon16 in your first three years?
I can tell you that when we started, we were a two-man team and we are now at 22 people across the business.
We started with just a production house; now we're a label, an extremely successful publishing business, we have a brand agency and we have launched a TV and film division.
"We'll build Neon16 to a billion-dollar business. And then we will choose to go for an IPO or go for a merger or sale to a bigger company within five years."
What you are going to see us do over the next two years is create a Latin media powerhouse that touches everything from music, film and television to consumer goods.
We'll build that to a billion-dollar business. And then we will choose to go for an IPO or go for a merger or sale to a bigger company within five years.
---
Have you already had majors looking to either acquire or invest?
Yeah, we have. And at first we weren't interested, primarily because we liked our creative freedom and being able to build it our way.
But we also understand that we now have the foundation of the business. When you have an explosion of success like we have, in the first two or three years, you're just structuring things, you're figuring out your main goals, where your revenue is truly coming from, and how to maximize that revenue.
"at some [point] in the next six months we are going to look for a large injection of cash to help make this the billion-dollar business that we want to build."
Now we're ready to look at opportunities to see how we structure our business for far bigger growth, because we know our potential.
That's what we're doing today; at some [point] in the next six months we are going to look for a large injection of cash to help make this the billion-dollar business that we want to build.
---
Would that be through investment from within the industry, or might it be VC money?
Either/or. It will come down to partnership value.
I have the blessing of a partner who I also consider a kind of father, in Tommy Mottola. So we can count on his guidance.
It comes down to who's going to understand the vision, who sees the end goal and who will allow us to build without restriction.
Sometimes money from the majors comes with a lot of restrictions because of their business model.
---
how important a mentor has Tommy Mottola been to you and what have you learned from him?
He's been very important. I feel extremely lucky, because it's hard to find a mentor, let alone someone who genuinely cares for your well-being as a person.
When I say he's become a father to me, I don't say that lightly. He's someone who is my family and is involved in every aspect of my life.
[Laughs] I joke around that sometimes I get screamed at like a son, and it doesn't even have to be about business. If I make a decision in my personal life that he disagrees with, he'll make it known!
What I've been really impressed by, and taken the most from, is that Tommy will trust my gut and follow my lead. He gives great advice, but he also trusts and encourages me.
That's something he's really great at, because I have sat in so many meetings [alongside Mottola], with powerful people, who have worked for him, and they all say the same thing: 'Tommy, thank you. You believed in me and because of you I'm sitting here; because of you I've changed the music business; because of you I've had this or that run of incredible success.'
That's because he understood what he was and he understood what he wasn't. He never tried to be the boss who knew it all. He brought an all-star team to Sony and he let them go be sharks.
And at the same time, he trusted the artists. Every artist that has talked about Tommy will tell you: he put them first.
---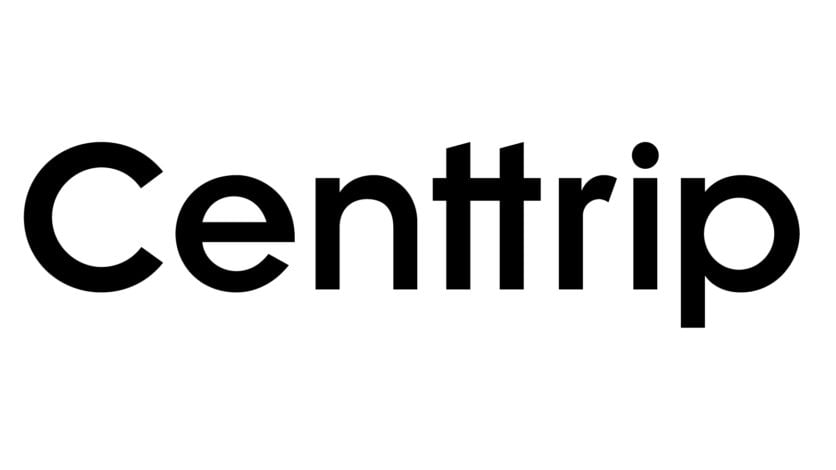 A specialist in intelligent treasury, payments and foreign exchange, Centtrip works with over 500 global artists helping them and their crew maximise their income and reduce touring costs with its award-winning multi-currency card and market-leading exchange rates. Centtrip also offers record labels, promoters, collection societies and publishers a more cost-effective way to send payments across the globe.Music Business Worldwide