Each Friday, The MBW Review gives our take on some of the biggest news stories of the previous seven days. This week, we have our say on Coldplay's decision to keep A Head Full Of Dreams off Spotify. The MBW Review is supported by Believe Digital.
---
"Adele, you could have done good here. You could have driven listeners to streaming services, you could have bumped up subscriptions. Instead, you're just muddying the water. Keeping people in the past… Do the right thing, don't selfishly stand up for yourself only."
Here lies notorious industry baller/bawler Bob Lefsetz's frenetic reaction to the launch of Adele's 25 – and he wasn't alone.
The consensus in some industry quarters: Why can't Adele stop thinking about herself for one second and instead help propel the streaming age forward? Must she really hog music's value so completely and callously?
Apparently, according to various industry conversations earwigged in the last few weeks, Adele had a 'golden opportunity' to 'attract an entirely new consumer segment into Spotify's discovery funnel'.
(I've said it before, I'll say it again: you people need to watch your language. It's getting alarming.)
Today, it's Coldplay turn to get it in the neck.
Chris Martin and co have sort-of shunned Spotify, keeping their new album A Head Full Of Dreams off the service – according to MBW sources – for at least a few weeks.
Unlike the band's previous releases, this windowing doesn't appear to be a bid for maximised first-week glory; it seems to be slightly more principled. Or, at least, more accepting of certain consumer segments' attraction to streaming's discovery funnel.
---
In what will inevitably become an increasingly common and fraught showdown for major artists, Coldplay tried to get their album placed exclusively on Spotify's premium/paid-for tier, but Daniel Ek refused to budge.
As a result, the group took their ball, and sodded off home.
Coldplay didn't have a problem, however, with Spotify rivals such as Apple Music, TIDAL, Rhapsody/Napster, O2 Tracks, MTV Trax, Amazon Prime and various others. Any streaming service, in fact, which requires their audience to pony up some cash.
This is all grist to the mill of a healthy industry-wide debate over the commercial validity of Spotify's freemium setup.
Daniel Ek's logic: if consumers are to be tempted to try – and ultimately buy – Spotify, they need to be able to access all of the big new songs. Otherwise they'll just go to YouTube.
In the green corner of this bout: Hozier, Glass Animals, Justin Bieber and many others who've broken and bloomed with the help of Spotify's attractively free foundation.
In the red corner: Adele, Taylor Swift and The Beatles. Just stood there thinking everyone's gone mental.
---
Can I ask a favour? Can we hold off on digging into the freemium squabble for a minute?
I know it's right there, beaming out on the narrative agenda. But there's a more fundemental matter which requires our attention.
Regardless of the pecuniary wisdom (or otherwise) of Coldplay and Adele's decision-making, something is getting forgotten in the freemium crossfire.
Something we all need to nip in the bud before it gets out of hand.
Coldplay and Adele: two artists who have struggled, battled, bartered, bludgeoned and slogged their way to the top of the devilish pop music business for over a decade.
Artists who haven't given up when the chips are down, and never descended into terminal bell-endom when their numbers have come up.
Artists who fans adore to such a perplexity panoramic degree, they'll actually buy their records.
Adele and Coldplay have both toiled their way through masses of suffocating industry captivity – finally fighting free of the grasping all around them.
Grasping. The currency of the music business at its worst. Grasping for money, grasping for copyrights, grasping for credit. All in the name of improving an artist's chance to hit the big time.
Such unpleasantness is far behind Adele and Coldplay.
They have reached that fabled apex for any creator: their decision is the only one in any room that ever really matters.
It's a liberation so powerful that these once-vulnerable, once-needy musicians can now stand toe-to-toe with $8bn-valued businesses and say, 'Nah, sorry, that's not going to work for me.'
---
So how does the music business – we supposed artist cheerleaders, we anointed chancers of the melodious monied kingdom – treat this ascent to unfettered independence?
Well, we slate them to buggery, obviously.
Greedy bastards. How dare they start thinking for themselves. Don't they want to be our hero?
Please, let's stop falling into this trap.
Key point: when you catch yourself verbally maiming the freemium decision-making of big league artists, try to think past the binary bickering of progression vs. protectionism.
Try to remember that these acts have played the game, and now they make the rules. As such, they embody the dream of true artist power; the petrol of the music business, and a fragile rarity in a world of ever-mutating tech leviathans.
Forget what you think of Coldplay and Adele's music.
If you're somehow lucky enough to siphon a living off the work of their breed, their autonomy is automatically deserving of boundless respect.
Case closed.
---
While we're at it, try to remember that for everything Spotify has done or not done for the music business, it is not a charity.
Daniel Ek has rabid dreams of IPO-dom, and who can blame him.
To get there, he may well require hundreds of millions of active users – but he won't require them all to pay.
Ad-supported, engaged users equals clearly unrealised commercial potential, and clearly unrealised commercial potential makes Wall Street go moist.
Realised commercial potential – the sort which Adele and Coldplay have mastered back to front?
Not so much.
---
Whether or not you believe Daniel Ek's freemium mission is the best thing to happen to the music industry for eons depends on a web of factors – most pointedly, whether you reckon a 26.6% free-to-premium conversion rate is an enthralling or repugnant proposition.
It's a complex and understandably fiery debate.
Yet, to an extent, whichever decisions Adele and Coldplay make in the face of this quandary is immaterial.
The music business should never forget that artists who have earnt the right to say 'no' are its golden gods.
They're not endangering the promised land. They are the promised land.
'Do the right thing', Bob Lefsetz told Adele in his streaming rant.
Quite clearly, she already has. As have Coldplay. Time and time and time again.
Paradoxically, it's precisely why they're able to do the 'wrong' thing whenever they like, whatever we might think of it.
And why their freedom to do so will always deserve our applause far more than our condemnation.
---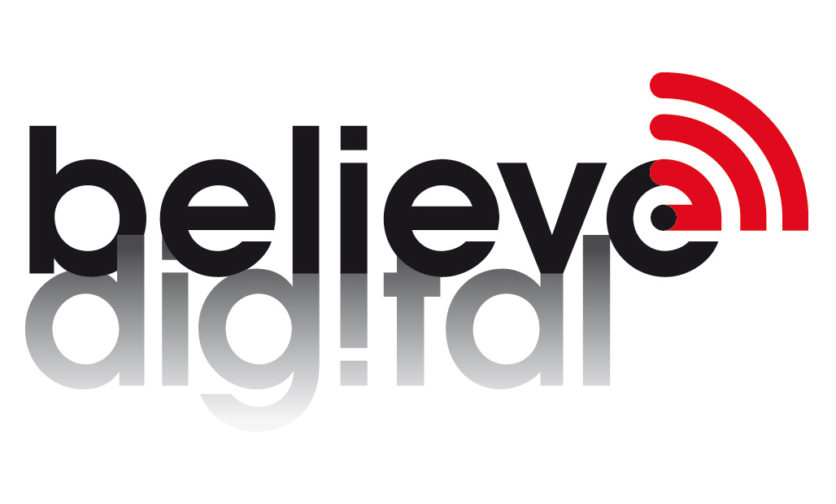 The MBW Review is supported by Believe Digital, a leading independent digital distributor and services provider for artists & labels worldwide. Believe empowers artists and labels to maximize the value of their music with a full suite of services. Championing innovation and transparency throughout its ten-year history, Believe prides itself on providing tailor-made services for each label and artist. Visit believedigital.com for more details.Music Business Worldwide