Welcome to Music Business Worldwide's weekly round-up – where we make sure you caught the five biggest stories to hit our headlines over the past seven days. MBW's round-up is supported by Centtrip, which helps over 500 of the world's best-selling artists maximize their income and reduce their touring costs.
---
Obviously enough, goings-on in the music industry this week will have been vastly overshadowed for many of you by news of Queen Elizabeth II's passing in the UK.
(Summing up said overshadowing: The annual Mercury Music Prize awards ceremony in London on Thursday evening was suddenly canceled out of respect for the Queen as news broke of her death – just as ticket-holders sat down for dinner.)
But industry goings-on were still going on this week, and, in this little world we called the music biz, there was some (relatively) big news to chew over.
The biggest news of all was the confirmation that Kobalt Music Group has agreed a deal to sell to a consortium led by US-based private equity company Francisco Partners.
Following that deal, Kobalt will be 90% owned by FP, MBW understands, with the remaining 10% divided between Matt Pincus' MUSIC, Dundee Partners (founded by Steve Hendel, who's previously invested in Partisan Records), plus Kobalt's founder and Chairman, Willard Ahdritz.
Also this week, Sony Music fully exited Russia, transferring its entire local front-line roster to an independent company run by the major's ex-MD in the territory, Arina Dmitrieva.
Meanwhile, music-making app Voisey was dumped by Snap Inc. less than two years after the social media giant acquired it, while UK-based 3tone Music Group – which runs a TuneCore-rivalling indie distribution service – announced it has raised USD $50 million.
Here are the music biz's biggest stories to hit in the past five days…
---
Kobalt had over 210 separate shareholders in mid-May this year, according to a confirmation statement filed at the time, made up of a mixture of VC investors, management, employees, ex-employees and more besides.
That list just got considerably shorter, with the big news that Kobalt Music Group is in the process of being sold.
When that sale officially goes through, private equity company Francisco Partners will own a controlling stake of around 90% in Kobalt.
The remaining ≈10%, it's understood, will be split between just three parties: Matt Pincus's MUSIC, Dundee Partners (the family office of ex-Goldman Sachs Partner, Steve Hendel), and Kobalt's founder, Willard Ahdritz.
---
Sony Music has decided to completely abandon the Russian market, with its former Managing Director for Russia, Arina Dmitrieva, setting up a local independent company to assume control of Sony Music's Russian label interests.
This new firm is a completely independent and separate entity from Sony Music.
Dmitrieva's company will now represent Sony Music's locally signed artists in Russia, while international acts formerly distributed by Sony Music Russia are excluded from the transfer.
---
Voisey, a TikTok-like music app that Snap Inc. acquired in November 2020, is among the many apps and projects that the Snapchat owner plans to offload or close as part of its wide-scale restructuring.
In a memo on August 31, Snap Inc. CEO Evan Spiegel revealed that the company is planning to lay off about 20% of its workforce and recalibrate its business to focus on growing its community, revenue and developing augmented reality.
Voisey confirmed the decision, issuing a notice on its website that it had been discontinued on Monday (September 5).
---
Goldman Sachs predicts that the combined trade revenues of the global recorded music industry and the global music publishing industry will grow by 7.6% this year.
As featured in its recent Music In The Air report, Goldman is forecasting that recorded music plus publishing will pull in $35.3 billion in 2022, up from $32.8 billion in 2021.
We'll see a similar percentage rise, Goldman's report suggests, in 2023 – up 7.1% to $37.8 billion.
These figures chime with the beliefs of Sony Group Corporation in Japan. The company's CFO, Hiroki Totoki, told investors in July: "[We] have not changed our view that the global music market, including both recorded music and music publishing, will grow steadily over the next several years at a growth rate in the high single digits".
When it comes to Universal Music Group's own company revenues, however, one bullish stakeholder is eyeing no less than double-digit growth each year… for the next 10 years (at least).
---
3tone Music Group announced that it has raised new investment of USD $50 million from Carlton James Group – an existing backer of the UK-based music business.
Describing itself as a "talent-focused music and media company," 3tone is best known as an indie distributor and artist/label services company.
The Bristol, UK-headquartered firm offers unlimited digital distribution for independent artists to multiple streaming platforms for a single annual fee – making it a rival to the likes of TuneCore and DistroKid.
---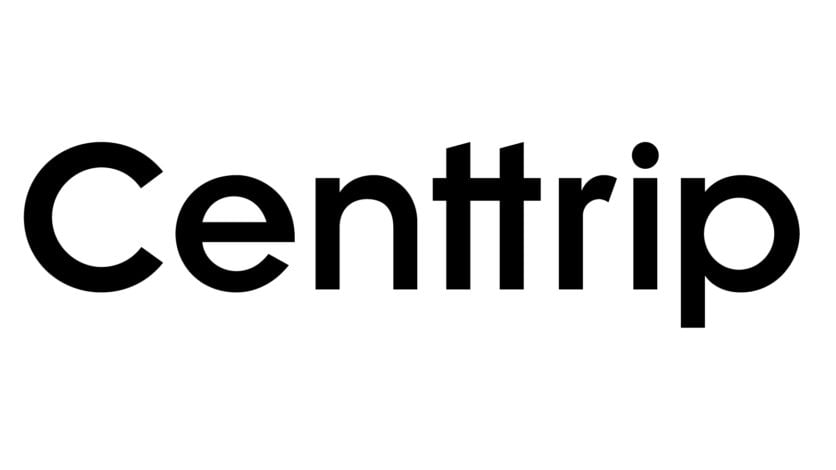 MBW's Weekly Round-Up is supported by Centtrip, which helps over 500 of the world's best-selling artists maximize their income and reduce their touring costs.
Music Business Worldwide