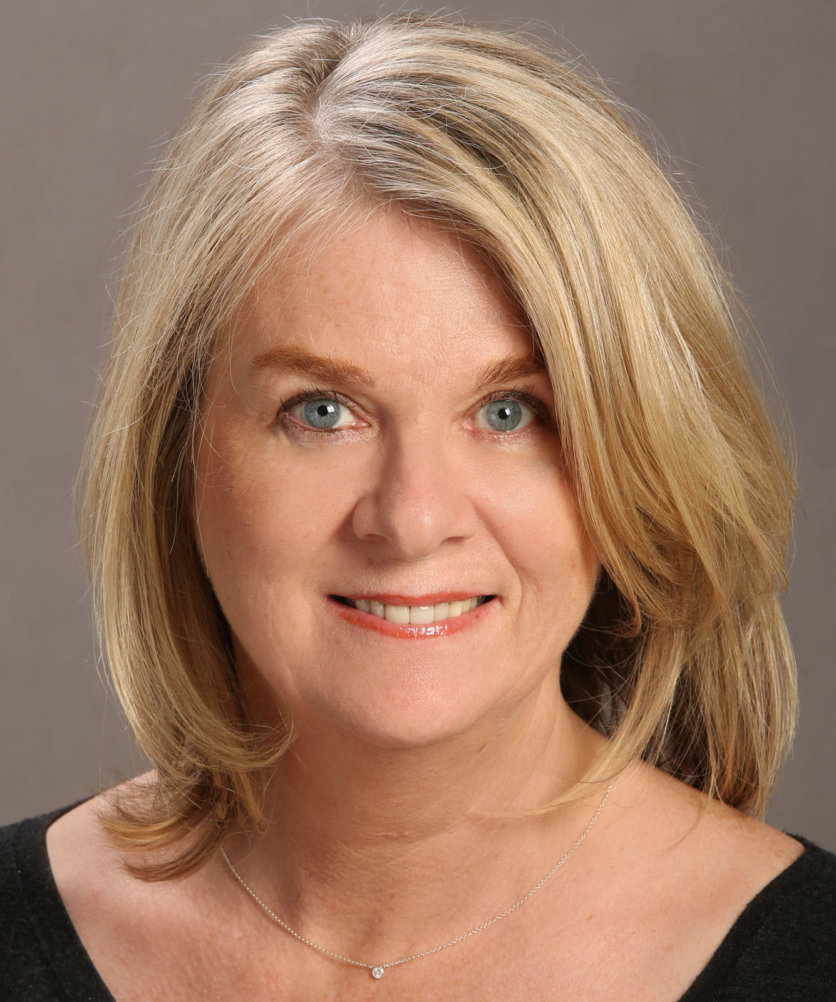 Sas Metcalfe wasn't 100% sure what she was getting into when she became Kobalt's first employee in 2001.
The music industry, remember, was a very different beast 14 years ago.
The CD had just reached its commercial peak, while Metallica were being branded as Neanderthals for suing Napster. The iTunes Store was still three years away from arrival.
Only the very smartest saw which way the wind was blowing.
Metcalfe steadfastly refuses to put herself in this bracket.
In fact, whenever MBW tries to pin individual credit on her – be it for bringing together Ryan Tedder with Adele or attracting top talent like Bjork, Thom Yorke, Deadmau5, Snow Patrol and Alt J to Kobalt's strikingly non-traditional publishing model – she typically deflects acclaim to her 28-strong global creative team.
It smacks of an executive with absolutely zero interest in earning a pat on the head from the music biz big boys.
British exec Metcalfe's move to Kobalt in 2001 certainly set industry tongues wagging.
Who was this disruptive music rights company from far afield? Who ran them? And could it really be true that they actively encouraged their songwriting clients to keep hold of their copyrights?
"I didn't understand half the things willard was saying, but I got the basics: honesty, transparency and fairness. I knew it felt good."
After eight years as Head Of A&R at Warner/Chappell and then a further three in the same role at EMI in the UK, Metcalfe was beginning to feel creatively unfulfilled – but she was also cosy, protected and well remunerated.
She wasn't particularly looking for revolution. But it soon came looking for her.
Metcalfe was handpicked by Kobalt founder Willard Ahdritz, the animated, ebullient Swede whose mission to push values of transparency and scrutiny in the music industry – as well as investing millions in the sharp technology that makes it possible – has bugged the major publishers like a nagging headache.
Few could deny that the biggest companies in music are now more accountable to their clients, more flexible in their deal-making and, arguably, more prudent because of Kobalt's ascendancy.
"I realise it sounds corny, but the first time I met Willard, I was so inspired," says Metcalfe, now Kobalt's President of Global Creative based in Los Angeles.
"He talked so fast and with such energy, I didn't understand half the things he was saying, but I got the basics: honesty, transparency and fairness. I knew it felt good."
The second time Metcalfe met with Ahdritz, she came prepared.
"I took my husband, Simon, along – he worked for a technology company that produces trading software used by investment banks, so he knows his stuff. He spoke to Willard, was convinced, and that was the clincher.
"I remember him saying to me on the way home: 'What that guy was talking about sounds fantastic, but to be honest I just can't believe how it's done any other way.'"
Ahdritz would have likely described Kobalt's now-famous Portal: an online hub, which provides songwriters with real-time updates, accounting and analysis tools to give them an in-depth explanation of their income.
Metcalfe's knowledge gaps over the intricacies of Kobalt's technical systems were irrelevant.
Ahdritz hadn't made a beeline for her because of her technical know-how – he had plenty of that already. She had something Kobalt sorely lacked: an innate ability to get the best out of creatives, and an impressive track record of fine-tuning hits.
"Sas made a bet on me and my vision just as she does with her creative writers – she is brave and follows her instincts," says Ahdritz.
"As employee No.1, it was critical that Kobalt was rooted in music from the beginning.
"Sas has always been an integral part of building and sustaining our creative DNA at Kobalt, helping us bridge the gap between technology and music internally, as well as properly telling our story to the creative community externally.
"We could not have done it without her."
"Sas has always been an integral part of building and sustaining our creative DNA – bridging the gap between technology and music."

Willard Ahdritz, Kobalt
Metcalfe fondly remembers her years at Warner/Chappell in the mid-nineties, where she signed writer/artists including David Gray, Radiohead and EMF and gradually climbed the ranks to the top of the UK A&R team.
"The things I signed at Warner/Chappell were very diverse – I never fell for one genre and that's really stood me in good stead," she says.
"The crucial questions are the same in my role now as they were then: Is it good enough? Will it stand out? Is it believable?"
After joining EMI in 1997, though, Metcalfe's eyes were opened to a less tolerable side of the business.
Despite nurturing successes including Vanessa Mae and Damage, she regularly found her vision trampled upon and her ambitions stonewalled.
It was the perfect time for Ahdritz to strike.
"I wasn't having a great time at EMI – I didn't love it," she says. "I was at Warner/Chappell for eight or nine years as head of A&R and that was a fantastic experience with really fantastic music.
"EMI was more of your typical music industry story: the guy I went to work for got fired after three months, so I ended up working for a different guy. Then EMI and Chrysalis merged, so I became head of A&R at EMI Chrysalis.
"It was fine, but I found it stressful. I didn't like sitting in meetings about meetings; talking to promotions people telling me what they think about a record.
"I hated those fights with marketing or promotions; I just wanted to be left alone to get on with the music."
After signing on the dotted line, Metcalfe quickly repaid Ahdritz's faith.
Her first signing at Kobalt was a cracker: Mercury Prize winner Badly Drawn Boy. He was managed by industry legend Jazz Summers at Big Life – a man famed for taking no prisoners, and one who has remained impressed with Kobalt's model since day one.
"I've known Sas Metcalfe since before she was called 'Metcalfe' when she was a junior A&R at Arista," Summers tells MBW.
"I actually started working with her properly when she became Head of A&R at EMI when I was managing Eternal. If two people can get through that, they are bound for life!
"Kobalt's first signing was Badly Drawn Boy – enough said! Sas is amazing."
Metcalfe has subsequently built Kobalt into a true publishing powerhouse, representing over 600,000 songs and with a 40% share of the Top 100 hits in the UK and US.
"I started working with sas when she was head of A&R at emi and I was managing eternal. If two people can get through that, they're bound for lifE! She is amazing."

Jazz Summers, Big Life
Kobalt doesn't lock down copyrights like traditional publishing deals, but rather offers writers admin agreements with notoriously generous royalty splits.
But to assume that Kobalt was an easy sell to writers and managers in Metcalfe's early days would be inaccurate.
Despite the long-term pain it caused, Metcalfe found that many writers (and their managers) were rather comforted by the big advances they could eke out of a standard publishing deal.
Plus, taking direct control of their career and their assets was fraught with something frightening: personal responsibility.
"Moving to Kobalt was a risk," says Metcalfe. "I knew there was lots of money within a major label, but happiness was paramount in my decision to leave.
"My friends thought I was insane, leaving a good job at EMI to join a start-up and do admin deals. I gained motivation from the fact that it felt great not being part of the pack.
"It was a bit of a struggle to begin with, but it was easier to sleep at night. Willard was always confident: 'Stick with it,' he'd say. 'One day, they'll all be knocking on your door.'"
Buoyed by Ahdritz's belief, Metcalfe began to enjoy the natural meritocracy of Kobalt, rather than feeling cowed by it.
Unlike her former employers, Kobalt couldn't rely – and still can't rely – on inherited catalogue to pay the bills.
"Kobalt was a bit of a struggle to begin with, but it was easier to sleep at night. Willard used to say: 'Stick with it. One day they'll all be knocking on your door."
It needs hits to survive. And you don't get those without accomplished A&R.
"When you're not lying to anyone and you're signing short-term deals, you're simply judged on doing a good job," says Metcalfe. "People can leave anytime. That's scary, but it's fair."
One argument weighing in Kobalt's favour was its global reach and the fact it had forbidden a long-time complaint of global publishers: territorial short-sightedness.
"When you sign to Kobalt, you don't sign to one person," says Metcalfe. "It's truly an international creative department – an anomaly in this industry."
"We don't have that horrible thing where if someone's been signed in LA, they don't get talked to by the UK and vice-versa. Access is imperative. Why sign a global deal if you're not getting global attention?"
One of the most interesting aspects of Kobalt's rise has been the frequency with which its writers – including Max Martin, Dr Luke and Skrillex – get together with peers from other publishing houses to create chart hits.
The coalescence of Adele and Ryan Tedder's talents is a prime example: it created the huge singles Rumour Has It and Turning Tables, but Adele is signed to Universal Music Publishing.
Metcalfe says she'd never stand in the way of creativity due to commercial complication.
"I'm completely cool with collaborating with other publishers," she comments. "You've got to think creatively in this job, not in terms of market share.
"If something's right, something's right. It's about making it as good as it can possibly be."
Another recent standout achievement of Metcalfe's creative team at Kobalt was bringing together Jake Bugg and Iain Archer in the studio.
It was a creative collusion that manifested itself in hits, but also drew criticism towards Bugg for supposedly watering-down authenticity for not penning all of his songs.
What does Metcalfe think of the adage, espoused by Noel Gallagher and others, that to really mean something as a songwriter, you should be wholly responsible for your output?
"Rubbish," she immediately replies. "Ever heard of Lennon and McCartney?
"There are some songs you can do on your own and there are others that you need to collaborate on. There's no sin in either.
"It would be sad for an artist to think they're somehow not complete because they've collaborated. It's a non-issue. I don't understand why it's ever frowned upon."
"You've got to think creatively in this job, not in terms of market share."
When Metcalfe gives her most spirited responses, you can just about detect remnants of the cadence of her north Wales upbringing.
Her heart was set on working in music ever since David Bowie and T-Rex won her admiration as a teenager. ("The '70s were rich for great pop created by odd characters. They drew you in.")
After studying at Cardiff University, Metcalfe moved to West London aged 20 and began introducing herself to music biz types in local pubs, including the crowd from Richard Branson's Virgin Records.
She snagged her first job as a secretary at CBS Records, before she was poached by one of her bosses to join independent Rocking Horse Records as an A&R scout.
"After two years, we got bought by Arista," she recalls. "I worked there for three years and it was tough."
In a depressingly familiar tale of the 'good old days', Metcalfe worked under five MDs in three years at Arista – all male – before jumping ship to Warner/Chappell.
Even today, as a prominent woman in A&R, Metcalfe is a rare breed.
"I refuse to be one of those women pointing an angry finger at male dominance," she says. "I think discrimination probably exists to some extent but I've just always been myself.
"It has been annoying at times, seeing the boys' club in full effect – and I've seen it many times, and worked for it many, many times.
"That's one of the reasons I love having Willard as a boss. He's a complete entrepreneur: it's solely about whether you're good enough."
Being based in Los Angeles helps Metcalfe stay close to both an established and up-and-coming songwriter community, as evidenced by Kobalt's recent creative conference in the city.
Around 16 writers spend a solid chunk of time in Kobalt's writing studios in LA every month, being paired by Metcalfe's team with collaborators who help distill the best of their work.
"We tend to look for writers with a real artistic streak because it adds a buzz to a song," she comments. "It's pointless just chopping wood, doing the same old song over and over. That's dull."
"It really does feel like we're changing the world a little bit at kobalt and that's something special."
Metcalfe's role isn't only limited to composers. She also enjoys giving support to her "little acorns": rising independent publishing companies such as B*Unique, Communion and Polar Patrol, who use Kobalt as their accounting and services partner.
But to the music publishing industry's traditional players, Kobalt remains a scary entity – one that, by putting power back in songwriters' hands, is forcing the entire business to alter its practices.
"It really does feel like we're changing the world a little bit at Kobalt, and that's something special," says Metcalfe. "Not a lot of people have that opportunity.
"I'm optimistic about the future of the music business, especially now that corporations are being forced to behave like a different animal.
"Kobalt kind of had to happen.
"And you know what? Thank God it did."Music Business Worldwide