MBW's Key Songs In The Life Of… is a series in which we ask influential music industry figures about the tracks that have – so far – defined their journey and their existence. In the hot seat this time is Justin Tranter, one of the most successful and distinctive songwriters of the modern pop era. The Key Songs In The Life Of… series is supported by Sony Music Publishing.
---
Surprisingly, given the agonies it induces in most guests MBW invites to name the Key Songs in their life and career so far, Justin Tranter says they found the task "not that hard".
Or maybe it's not that surprising. They saw it as an exercise in storytelling – and storytelling is just one of the skills that has made them one of the most successful (and interesting) songwriters of recent years, as evidenced by hits written with and for artists including Selena Gomez, Fifth Harmony, John Legend, Gwen Stefani and Justin Bieber, most notably Sorry (with 1.75bn streams on Spotify).
Most recently they've had to tie songs to stories more than ever, having written over 30 new songs for the Paramount+ series Grease: Rise of the Pink Ladies.
Yep, 30 new songs, each one constructed around plot points and characters. When you've ticked that box, picking half a dozen all-time favorites (five from heroes, one from their own catalog) was probably a pre-breakfast kind of deal.
Tranter explains (with spoilers): "I wanted to pick markers in my life: Annie was the first thing that I just was obsessed with and didn't understand why, or what it was; Little Mermaid and Part of Your World made me want to sing out loud in front of my family, just because I couldn't not sing out loud; Hole was the first non-musical theatre thing that I latched on to; Ani DiFranco is probably the main reason I write songs; and Patty Larkin was the first time I started to dissect the art of songwriting. I thought that together they told a pretty good story."
They're not wrong…
---
1) Aileen Quinn, Toni Ann Gisondi & Chorus, It's The Hard Knock Life (1982)
Annie was and still is one of my favorite pieces of art of all time. I know it's meant for kids, but I still love it as an adult.
I picked Hard Knock Life because, especially when you match it with the visuals, it's one of the more unbelievable things to see on-screen: all these girls doing fucking backflips, spinning on a fire escape, it's incredible.
And then musically, I just think it's brilliant, you know, the instrumentation, the orchestration, it's insane. I have no shame in this choice.
It's also a very interesting structure of verse/refrain, where the chorus is basically the verse and the last couple of lines of the chorus repeat every time. And that chorus was good enough, of course, for the king of rap, Jay Z, to sample it many years later, that shows what a great fucking song it is.
What it meant to me more than anything though was all these young women pissed about their circumstances, not afraid to complain about it and striving for more.
---
2) Jodi Benson, Part of Your World (1989)
When I was younger, I was convinced I was The Little Mermaid.
I mean, looking back, the movie is quite problematic: a young woman is willing to give up her voice for a man; it's pretty creepy.
But, as a child, I just saw a young woman who wanted to see all the world had to offer, not just the world that she was born into. It's a classic 'I Want' song, possibly the best 'I Want' song ever.
'I Want' songs are so important to the musical theatre art form. It's such a beautiful thing when you get to spend three minutes inside your protagonist's brain. You get to hear, in this case Ariel, explain what she wants and why she wants it.
In another art form, in a movie or play that isn't a musical, three minutes of someone ruminating on what they want would feel very cheesy. But in musical theatre, when it's set to song, it feels so beautiful to get this inner monologue – especially when it's done as beautifully as it is in Part of Your World.
It acknowledges all these amazing things that she does have: 'You want thingamabobs? I've got 20! But who cares/No big deal/I want more'. It's so simple and so beautiful.
Howard Ashman, who wrote the lyrics, is a hero of mine. He was openly queer and he climbed to the top of the industry, sort of re-inventing the animated musical for Disney.
So, this song is very important to me, but the co-writer of the song [alongside Alan Menken] is even more important.
---
---
3) Hole, Miss World (1994)
Part of Your World came out when nine and Miss World by Hole came out when I was 14. The difference between those two ages is vast!
Courtney Love as a lyricist and a songwriter means so much to me. And now I'm lucky that as a friend she means even more.
The angst that she was feeling, the angst that she portrays so beautifully in her music, it was really powerful: 'I am the girl you know/Can't look you in the eye'. Then you get: 'I've made my bed, I'll lie in it/I've made my bed, I'll die in it/I've made my bed, I'll cry in it.'
It's a woman owning her flaws, owning her rage and not hiding any of it; putting it out on display while still being so sexy and so glamorous. To me it meant that you could be flawed and fearless – and incredibly smart – all at the same time. It's everything; she's everything.
I also think that, despite initial appearances, it kind of feels similar to the other two. All the songs that I've chosen sound very different, but they all have that feeling of wanting more.
I also think that the way Courtney Love's career is viewed is one of the greatest examples of misogyny in history.
This album [Live Through This] was just so good that some people decided that a man that she was sleeping with wrote it for her. I mean, the levels of disrespect. And there were high-level journalists suggesting such things. They would hopefully be fired for such bullshit today.
People openly disrespecting her talent, trying to negate and delete her talent, is just one of the biggest travesties in rock n roll history. She's a genius; accept it.
---
4) Ani DiFranco, Swan Dive (1998)
This might be my favorite song of all time. And the best lyric of all time. I'll just read my favourite chunk of it:
'They can call me crazy if I fail
All the chance that I need is one in a million
And they can call me brilliant if I succeed
Gravity is nothing to me, moving at the speed of sound
I'm just gonna get my feet wet until I drowned
I teeter between tired and really, really tired
I'm wiped and I'm wired but I guess it's just as well
Because I built my own empire
Out of car tires and chicken wire
I'm the queen of my own compost heap
And I'm getting used to the smell.'
I mean, show me a better lyric. Please! Someone, try and find one!
It is a rebellious, independent, brilliant woman claiming what she's built for herself, claiming her drive and claiming her talents.
'I don't care if they eat me alive, because I've got better things to do than survive'. Come on! It's so beautiful, so fem, so queer – wanting the world and wanting greatness.
I think this song is the ultimate underdog anthem, but an underdog not afraid of greatness, even though the world says you don't deserve it.
I think that urgency is my favorite part about music, people who aren't afraid to be bold, who aren't afraid to be called over the top and aren't afraid to be called dramatic.
Ani DiFranco, Courtney and Paula Cole are probably the reasons I started writing songs.
---
5) Patty Larkin, Beg To Differ (2000)
Patty Larkin is one of my favourite writers of all time, and she is so under-celebrated – to the extent that most people have never heard of her.
And I just love Beg To Differ. For a start, the acoustic guitar riff is shockingly brilliant. But then, the idea of framing this whole song around New York being far away from here, celebrating everything that isn't a big city, but not in a sort of 'perfect' country song way. In a real way, you know: they're fencing it with fast-food chains and parking lots.
It's not disrespecting life outside of the big city, but it's not romanticizing it to a point where it's not real. Also, to get a bit geeky for a second, the rhyme structure is devastatingly brilliant.
By the time I was listening to Patty Larkin, which was when I was about 19, I was really getting into the technique of songwriting, so I was asking myself, 'How's she doing this?' – and her writing really lends itself to that sort of analysis, there's a level of technique that I wanted to learn from.
---
---
6) DNCE, Cake By The Ocean (2015)
This one was harder to choose. Do I choose Centuries [Fall Out Boy, 2015], because it was my first hit? Should I choose Julia Michaels' Issues [2016], because that kind of makes sense with the other songs that I chose?
I decided to go with Cake by the Ocean because I feel like that song, of all of my hits, is like the most me. It's the hit where there's no other really big co-writer on it. Obviously Mattman and Robin [Mattias Larsson and Robin Frederiksson] are amazing collaborators of mine, I love them.
And Robin writes some fucking amazing melodies, but in terms of what the singer's singing, I wrote more of that than any other hit that I've had.
Me and Mattman and Robin and Julia Michaels had spent three or four days with Joe [Jonas] and we were coming up against the wall, it wasn't flowing, it wasn't happening.
On the last day, Julia really couldn't make it. But I was so broke. Centuries had been a hit, but the money hadn't showed up, so I was still broke as fuck.
So when it was suggested we cancel, you know, Julia's not coming, shall we just quit? I was like, 'No we're not fucking cancelling! This kid [Jonas] was headlining arenas two or three years ago, we're doing this'.
And that's when I just said to everyone, 'Let's just fucking have fun, you know. I've gotten to know you over the last couple days, Joe, and you're really fucking goofy and you're really fucking hot; let's just write a goofy sex song'.
I literally pitched the idea of a song called Cake by the Ocean, simply because it would be ridiculous. And it was sort of this turning point for me as a writer and in my career of like, never give up, never cancel a session. And don't be afraid to say to the room, 'Let's try this, let's just have some fucking fun'. We ended up
having a blast. It was one of the most fun days I've ever had in the studio to this day. It was so fun and so joyful.
But even then we were thinking there's no way Republic is going to choose a song called Cake by the Ocean as the single, but fuck it, let's just have fun. And then they did choose it for the single and it became huge.
So, a beautiful lesson: to believe in myself and have some fucking fun.
---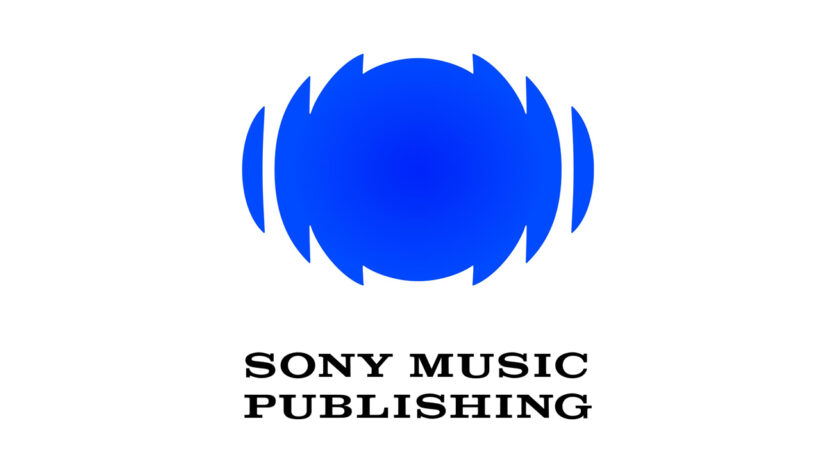 Key Songs In The Life Of… is supported by Sony Music Publishing. SMP represents classic catalogs including The Beatles, Queen, Motown, Carole King, Paul Simon, Bruce Springsteen, AC/DC, Leiber & Stoller, Leonard Cohen, Stevie Wonder, Michael Jackson and The Rolling Stones, as well as beloved contemporary songwriters such as Ed Sheeran, Beyoncé, Lady Gaga, Olivia Rodrigo, Calvin Harris, Daddy Yankee, Gabby Barrett, Jay-Z, Ye, Luke Bryan, Maluma, Marc Anthony, Miranda Lambert, Pharrell Williams, Rihanna, Sara Bareilles, Sean "Love" Combs, Travis Scott and many more.Music Business Worldwide