MBW's Key Songs In The Life Of… is a series in which we ask influential music industry figures about the tracks that have – so far – defined their journey and their existence. This time, it's the turn of Jon Platt, the global Chairman and CEO of Sony Music Publishing. We truly love this series, which originally began life in our Music Business UK magazine, and you can expect a lot more of it to appear on MBW in the months and years ahead.
---
What links Run DMC, Queen, Eminem, Sammy Davis Jr., and Jay-Z?
They're all musical icons, of course. And, sure, all of them have sold 'quite a few' records over the years.
But they've also each soundtracked the existence of Jon Platt – from fourth grade, all the way to Chairman & CEO of the No. 1 music publisher in the global league table.
While MBW was in California recently, we visited Platt in his office at Sony's L.A HQ.
We set him an impossible challenge: Whittle down all of the amazing songs he's heard in his time on earth so far, and highlight just a handful that have had the biggest impact on his life, and who he is as a person.
---
Jon's answers, and the autobiographical stories behind each one, told us more than we bargained for about his upbringing, his entry into the music business, and what makes a true musical genius in his eyes.
They also told us much about how seriously he takes his responsibility (a) in supporting songwriters, and (b) as the sole African American executive running a multinational major music company.
(Platt's running that major music company rather well: According to MBW's read of Sony's fiscal results, Sony's global music publishing operation, of which Sony Music Publishing makes up the vast majority of operations, generated USD $1.72 billion in 2021, up 19.7% YoY.)
Here, in Jon's words – and in the order he picked them – are his personal Key Songs, and the stories they inspire…
---
1) It's like that, Run DMC (1983)
Run-D.M.C – the image of Run-D.M.C, what they meant for someone my age at that time – was life-changing for me.
When this record came out, I was an aspiring DJ, I might have been 18 years old, living in Colorado. These were the days when artists would do an A and a B side: Sucker M.Cs [the B-side] grabbed me first, then I discovered It's Like That was just as good.
There were other hip-hop songs that I liked, whether it was Sugarhill Gang or Kurtis Blow, and I was a big fan of Grandmaster Flash and the Furious Five. But Run DMC was the first group that I loved.
When the album came out [the self-titled Run-D.M.C, 1984], I could not stop playing it. And then after a 12-inch called Together Forever – which was recorded in a park or something – everything Run-D.M.C did, I was in.
"my friends and I drove to Dallas to see Run-D.M.C; five of us in my Ford Granada."
Following the release of the Raising Hell album [1986], Run-D.M.C went on tour. They weren't playing in Denver, but they were playing the Fresh Fest in Dallas, Texas, at the Six Flags amusement park. So my friends and I drove to Dallas to see Run-D.M.C; five of us in my Ford Granada [laughs].
I met [Run D.M.C] in Dallas; I went out of my way to find what hotel they were staying in and booked myself into the same one. And that's how I began to meet people like Lyor Cohen, Bill Stephney, Bill Adler, these Def Jam / Rush Management legends.
As I'll explain to you later, when I was DJ'ing in Denver, Def Jam started sending me records; that's how it all kind of started coming together.
A funny story about the [Fresh Fest] show was that the line-up was The Fat Boys, followed by Whodini, and then Run-D.M.C. However, at the beginning of the show, this young kid comes out and starts dancing and getting the crowd going, just killing it.
Fast forward many years later, that young kid is one of my closest friends – Jermaine Dupri.
---
2) Public Enemy No.1 (1987)
By this point, I'm an established DJ in Denver, and I'm playing at this club called Norman's Place, to teens and college students.
There's a guy from Denver named Dave 'Funken' Klein, who would come to my parties. Dave somehow gets a summer internship with Def Jam, and then ends up getting hired full-time. Dave is sending me records from time to time, telling Def Jam, 'My friend in Denver is the guy! He plays all the rap records out there!'
One day I got a call from Dave, and he says: 'Hey, can you do me a favor? If I send you this record, can you play it at your parties?' I was like, yeah, sure.
So he sends me a record [Public Enemy No.1]. I play it at home when I'm practicing, and I'm like, 'Oh, this is a different sound that I've never heard, I don't know if it's going to work in the club.' But I play the song anyway, and it gets a response. The following week, I play it again, and it gets more response. In fact, every time I play it, it gets a bigger and bigger response.
So [Public Enemy No.1] is released and becomes a hit, and then the album is released and becomes a classic. Then one day, Dave calls me and says: 'Hey, I'm coming to Denver with the guys; they're playing a show. You want to hang out with us?'
"the next day, I could not get that conversation out of my head. The seed was deeply planted."
So, I hang out with Dave and Chuck D, and Flav, and Terminator X, and we go to the venue together. Then Public Enemy finds out that the promoter doesn't have the correct DJ equipment [for the venue], so to help – I offer them use of my DJ equipment. And that began my lifelong friendship with Chuck D.
After that first meeting, every time Chuck would come to Denver, we would hang out.
One time Chuck comes to Denver, P.E is on tour with Ice Cube – this is soon after the release of Ice Cube's first solo album, AmeriKKKa's Most Wanted. And while Ice Cube is doing a soundcheck, Chuck and I are just sitting in the arena, talking. And he says to me: 'Yo, Big Jon, what are you going to do with your life? What's next?' And I say, 'What do you mean? I'm the man here.'
Chuck was sitting behind me, and I'll never forget, he replies: 'That's what I'm talking about: every time I come to Denver, you're the man here. But unless you dream bigger, that's all you're ever going to be.'
He starts giving me all these ideas, suggestions of things I could do in the music business. And the next day, I could not get that conversation out of my head. The seed was deeply planted. I went on the hunt for as much information as I could find about the music business.
[Some important exposition: After his conversation with Chuck, young Jon eventually ended up in Los Angeles and was interviewed by Jody Gerson in 1995 for an A&R role at EMI Music Publishing. He got the job and in the years that followed Jon signed and worked with – to name a few – Jay-Z, Kanye West, Beyoncé, Drake, Usher, Snoop Dogg, Young Jeezy, Mary Mary, and Pharrell Williams.]
---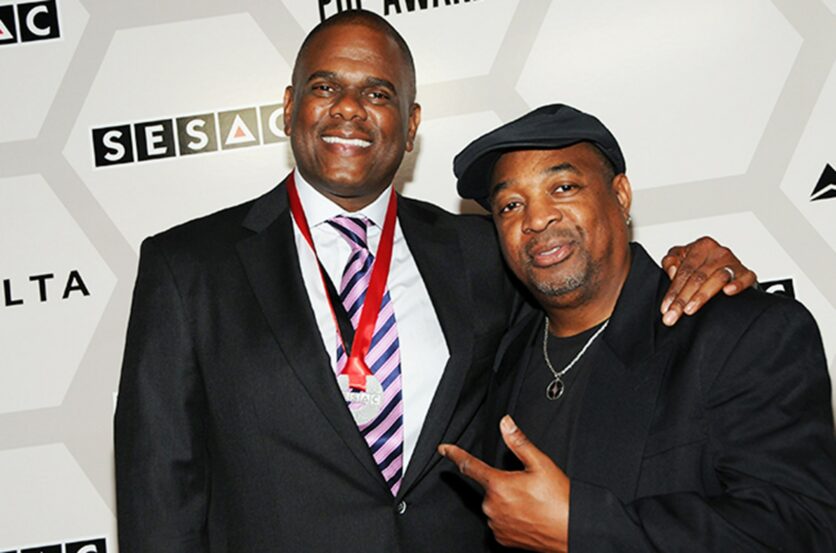 ---
3) Bohemian Rhapsody, Queen (1975) / Dreams, Fleetwood Mac (1977)
This one is a dual entry, and it takes me right back to my childhood.
I was born in Philadelphia, but then we moved to Oakland, California until I was 10 or 11 years old. At the end of the fourth grade in Oakland, my mom told us we were moving to Denver. So, we drove to Denver, where my grandmother lived, and that became our new home. I remember that day like it was yesterday.
Now, to give you some context, growing up in Oakland we were surrounded by Black people and Black culture. Two Black FM radio stations. Black music history; Sly & The Family Stone, Tower Of Power, The Pointer Sisters, etc.
We move into this area called Aurora, a suburb of Denver, and it's… not as diverse as we're used to, to put it politely!
Denver didn't even have one Black FM radio station. It had a Black AM radio station, and at night the signal would get a little fuzzy.
My siblings and I were enrolled in local schools, and we were now around a lot of white kids. My older brother starts hanging out with new friends and begins listening to rock music. And I remember asking him, 'Why are you listening to that music?'
Because when I heard it, it didn't sound like the music I listened to growing up thus far.
"Denver didn't even have one Black FM radio station. It had a Black AM radio station, and at night the signal would get a little fuzzy."
But the more he'd play these FM radio stations, and I continued to hear these songs, the more I began to like them, and get attached to them. And Queen, to this day, I just love them – probably my favorite band of all time.
When I heard Bohemian Rhapsody for the first time, that was a game-changer. I was a kid at this point; this is long before Sucker M.C's and It's Like That. But I knew [Bohemian Rhapsody] was a musical masterpiece. Queen was just so inventive; no two songs of theirs sounded the same.
And then came the Fleetwood Mac with Landslide and Rhiannon, and then came the Rumours album. Stevie Nicks and Christine McVie were just it.
I didn't understand what learning to appreciate this music – and other bands, like Steve Miller Band, Jefferson Airplane, and lots of others – was teaching me at the time. But later in life, it all helped make me a well-rounded music executive.
I am a music fan first, and I was lucky enough for music to become my career. Because of these early experiences, and throughout my journey in the music business, I realized I had a gear that some of my colleagues didn't have.
Queen, Fleetwood Mac, and others taught me that whatever preconception one might have; a hit song is a hit song – no matter the genre.
---
---
4) Through The Wire, Kanye West (2004) / Lose Yourself, Eminem (2002)
I've made my own double-A side here!
I have always had dreams, and I understand the power of dreams. I envisioned myself doing meaningful things in the music business, and I pushed myself towards that goal.
When I heard Through The Wire, it brought tears to my eyes. Because I was like, 'Wow. He did it. He actually did it.'
I knew Ye before that song was released. And had you witnessed his journey, you'd know what I felt when I first heard Through The Wire.
"To many people, some things might seem impossible to achieve. We might allow outside forces – maybe our own brains – to convince us that impossible exists. not Ye."
I'm sure you've seen the documentary [jeen-yuhs]? People not believing in him, dismissing him; 'he's just the producer'.
And then for him to not only do it, but to do it on his own terms? Investing his time, his heart, but also his own resources? And then for it to work?! It's probably one of the most authentic stories of perseverance you will ever find. We can all learn a lot from it.
When it comes to Ye, nothing is impossible. NOTHING. To many people, some things might seem impossible to achieve. We might allow outside forces – maybe our own brains – to convince us that impossible exists. Not Ye.
Ye is going to succeed with or without your help. He is an absolute genius.
---

And then: Lose Yourself. One of the greatest songs ever written about believing in something and going for it.
I always tell younger people, 'Think… then do.' They don't always understand what I'm saying at first. But the fact is that most people think… then think.
To me, that's what this song is saying, especially the third verse: 'Think… then do.'
I remember when [Lose Yourself] came out. I liked the song, but I like a lot of songs. And then one day I was in my office, and the lyrics pulled me in. And I was like, 'Wait. What?!'
I listened to it repeatedly…and experienced that 'Oh-my-God' moment.
I'll share something personal with you: Whenever I have an opportunity in front of me, Lose Yourself is my hype music. It is the song that puts me in the zone, and I'll just say it has been on repeat throughout my journey to where I sit today.
[In 2014, Jon Platt became the first African American executive to ever run a major multinational music company as Chairman and CEO of Warner Chappell Music, which he initially joined in 2012 after 17 years with EMI. Jon then joined Sony/ATV – now Sony Music Publishing – in 2019, also as Chairman and CEO.]
---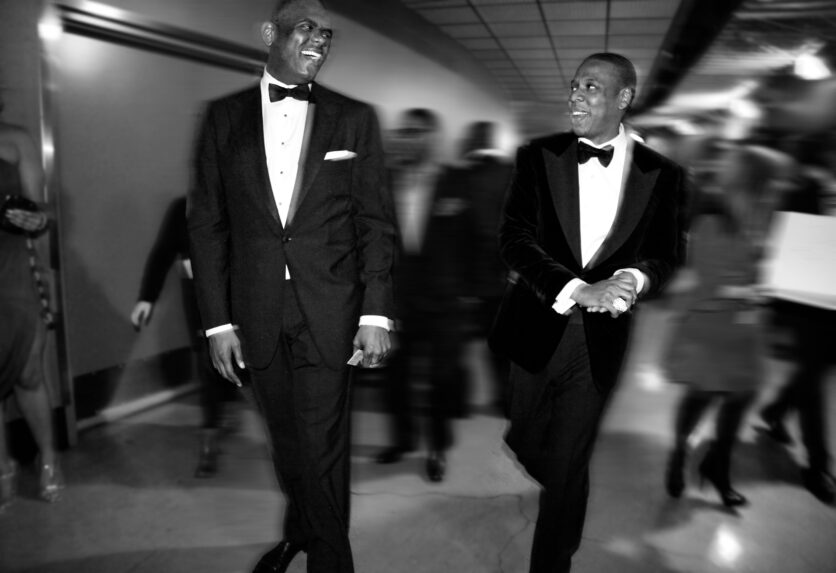 ---
5) Empire State Of Mind, Jay-Z ft. Alicia Keys (2009)
The original version of what became Empire State Of Mind was an R&B song co-written by two brilliant songwriters signed to EMI Music Publishing named Angela Hunte and Jane't Sewell-Ulepic.
While in New York, I heard the song at a cook-out Angela and Jane't were having, and I sent the song to Jay the following day, which happened to be Father's Day. The only reason I was in New York was because Beyoncé was beginning her tour at Madison Square Garden that night; I sent it to Jay earlier that day.
"This was Jay's song. Jay's art. Jay's No.1."
When I saw Jay at the MSG, he told me he had already written his verses. It was during that conversation that we came up with the idea to put Alicia Keys on the song. Jay reached out to Alicia, and they took it the rest of the way.
I had worked with Jay for 12 or 13 years at that point, but I didn't realize he had never had a #1 record on the Billboard Hot 100 under his own name. He'd had one with Mariah [Heartbreaker, 1999], but, in my eyes, that was always Mariah's song. And then I remember reading it: 'This track, Empire State Of Mind, could this week become Jay-Z's first #1 record on the Hot 100.'
This was Jay's song. Jay's art. Jay's No.1. Now, I really don't drink, but I remember Jay saying to me: 'Jon, if this goes to No.1, we're having a drink.' And Empire did go No.1. And we did have that drink.
---
The personal thing I will always cherish about the Empire story is Jay is my guy who I'd worked with since his first album, but I pitched this song to Jay as a music publisher. I did my job.
The song I heard at that cookout was titled NY Ruff – the rough demo.
That song, featuring Alicia, turned into Empire State of Mind – Jay came up with that title. And then Empire traveled the world.
---
At this juncture, MBW would like to quote Shawn 'Jay-Z' Carter, reading an intro to a chapter about Empire State of Mind for the audiobook of Alicia Keys' autobiography, More Myself: A Journey.
"I got a call one weekend from a music publisher, Jon Platt, also known as Big Jon, because he's like 6 [foot] 7. He had a song by two writers, Angela Hunte and Janet Sewell-Ulepic
"[Jon] played it for me and I was like, I'm ready to do it, send me the files… When it was done, I listened back, and I knew it was going to be special. You get those feelings, and sometimes you're wrong – but I knew this song was going to be impactful."
After praising Keys' contribution to the song and its bridge, Carter adds: "I recently performed Empire in South Africa for Global Citizens Festival [2018].
"From the stage I looked to my right, and there stood Big Jon, the guy who brought me the song, with the biggest smile on his face."
Jay-Z calls this "the perfect full-circle moment."
---
[Back to Jon]: I tell younger people in A&R: the relationships that I have [in music] didn't get to where they are today just because these people like me. I've achieved these relationships because I do a job for them.
Nobody signs a publishing or record deal because they need a new friend. They already have their own friends. We're here to do a job, and to add value to their careers.
"Nobody signs a publishing or record deal because they need a new friend. They already have their own friends."
Now, over time, you might become friends with extremely talented people; sometimes, very rarely, you might even be considered family by them. But it all starts and ends with doing the job!
Jay knows I will always do my job for him, and all the other songwriters I have been so blessed to work with.
---
6) What A Wonderful World, Louis Armstrong (1967)
Perfection. Perfection. There is not one thing wrong in this song.
If I ever wished I could go back in time and be in the business in a different era, it would be when this song was written. I would have loved to be in the room when Bob Thiele and George David Weiss wrote it.
The brilliance of this song is about so many things. I love the subtlety of the delivery from Mr. Armstrong. Every line, every word, he continues to draw you in.
"This song is so humbling. It's a song of appreciation and opening your eyes to positives in life."
I don't listen to Wonderful World often, because when I do, I listen to it for hours and hours on repeat.
This song is so humbling. It's a song of appreciation and opening your eyes to positives in life.
Louis Armstrong is singing about the positives of life. Of how blessed he is – and, in many ways, how blessed we all are.
I'll say it again: Perfection!
---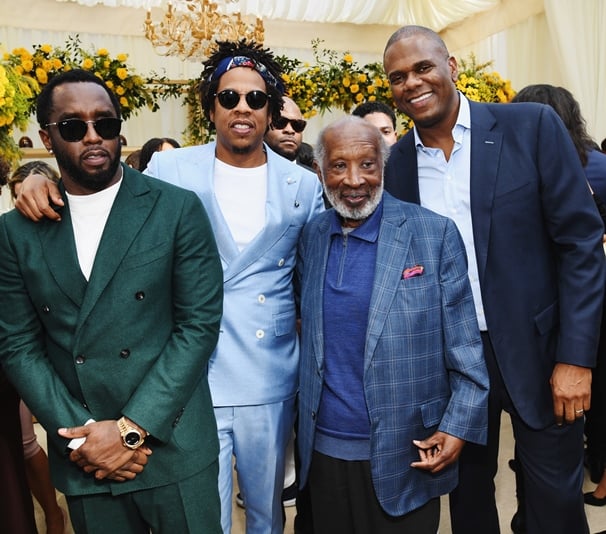 ---
7) Mr. Bojangles, Sammy Davis Jr (1972)
I didn't realize the significance of this song until I was an adult. Fairly recently, I might add.
I believe that Sammy Davis Jr. is one of the most under-appreciated artists by his own people. The things he endured – being mislabeled the way he was – all because of who his friends were and the people he performed with.
It's interesting, because you cannot deny that Sammy Davis Jr. broke many barriers. And [because of that] many who have come behind him have had an easier path. Sammy Davis Jr. deserves so much appreciation from our culture, and I don't think he receives it – yet.
"Many people cannot appreciate the loneliness of that feeling at times."
The production, the nuance, the space, and Mr. Davis' delivery of Mr. Bojangles, is nothing short of spectacular.
When I hear Mr. Bojangles today, it makes me a bit sad. Because for some reason, I hear a sense of loneliness in that song, the loneliness of Sammy Davis Jr. being the only one. And I connect to that, because I know what it is like to be the only one.
Now, I haven't been I shunned by my own community. However, I have been in boardrooms and many meetings and important places where I've been very aware: I am the only one.
Many people cannot appreciate the loneliness of that feeling at times.
But there's another side to it, too: there must be an only one, a first one, for there to be two, three, four, five… hundreds and thousands more.
---
Music Business Worldwide