MBW's World's Greatest Managers series profiles the best artist managers in the global business. This time, we speak to Jodie Regan, manager of Kevin Parker aka Tame Impala, and Pond amongst others – and the founder of Spinning Top Music. The World's Greatest Managers is supported by Centtrip, a specialist in intelligent treasury, payments and foreign exchange – created with the music industry and its needs in mind.
---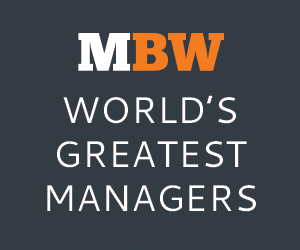 MBW originally interviewed Jodie Regan – manager of Australian psych-rock giants Tame Impala (aka Kevin Parker) – on March 3, 2020.
Since that date, in a parallel universe, Parker's band became one of the world's biggest headline acts of 2020, off the back of a then-scheduled US tour in support of Tame Impala's acclaimed fourth album, The Slow Rush (Modular/Interscope).
Back in the real world, we all know why that couldn't happen.
Ten days after we spoke to Regan, on Friday, March 13, Kevin Parker and his band were set to play to a sold-out Chase Stadium in San Francisco, following two sold-out nights at the Forum in LA. 
Yet by March 11, San Francisco had banned all gatherings over 1,000 people.
The publication of our optimism-filled interview with Regan was, for obvious reasons, put on hold.
"We started hearing whispers about this virus but we felt like it was quite far away," remembers Regan today of her early March experience. "Then we got to the Forum. We knew before we went on stage for our first night there that we wouldn't be playing San Francisco. It felt very bizarre."
Global travel restrictions and national lockdowns were rapidly being imposed. Regan and her team were tasked with getting around 50 crew from 10 different countries home safely. 
This was not the crowning achievement that Regan and Kevin Parker deserved in 2020, following the release of The Slow Rush on Valentine's Day (February 14) – which hit No.3 in the US and UK, and No.1 in Australia.
But it was the reality that Parker and his manager Regan had to deal with.
In spite of the postponed tour dates, Tame Impala has had anything but a year off.
Parker has recorded special performances for the likes of Stephen Colbert in May and Jimmy Fallon in September, plus a two-song performance at an empty HBF Park in Perth, Western Australia, for the launch of FIFA 21.  
The Slow Rush, by the way, was 100% written, performed, engineered and mixed by Parker. ("What can't he do?" jokes Regan – who refers to Parker in no uncertain terms as a "creative genius".)
---
Regan has been part of the Tame Impala story since the very beginning. A few years after she started running a music venue in Perth, WA called the Norfolk Basement, in 2006, she began managing a psych rock band called Mink Mussel Creek – formerly the Electric Blue Acid Dogs – which Parker later joined and played drums for. Both of those bands also featured Nick Allbrook and Joe Ryan – now in Regan's other management client, Pond.
"That one Monday night back in 2006 changed the path of my life forever and theirs, I assume," Regan tells MBW of the first time she saw the band play, with Nick Allbrook in his pyjamas; his parents in the audience, like they were at almost all their shows.
Since then, at her management firm Spinning Top, Regan and her team have built a roster featuring a network of Perth musicians and lifelong friends, as well as a record label – launched in 2016 – to allow her clients to release music without contractual pressures they may be subject to on other labels.
Meanwhile, Parker's psychedelic-rock-meets-dance-pop output has won fans from Mark Ronson to Rihanna, while his signature drum beats have helped fuel his evolution into a preeminent hip-hop producer, having worked with stars from Travis Scott to Kanye West and The Streets. 
Here, across two blended conversations (one pre- and one mid- pandemic), Jodie Regan tells us how she's navigated the events of 2020, how she met Kevin Parker, how Rihanna ended up covering Tame Impala, and what the secret is to a lasting relationship with a megastar client…
---
What have the past few months been like for you?
I don't know about other managers, but I've never been busier, rescheduling for a future we don't even know that's going to exist. We're booked for [a tour] next July or September. Fingers crossed that will all go ahead, but we don't really know.  You're constantly changing dates, changing plans, but you've got to keep making them.
---
You recently relocated from L.A back to Perth: that must be a crazy contrast from everything that's been happening in America over the past year?
Yeah. [In the US] there was the virus, police brutality and racial injustice, ridiculous politics and a ridiculous leader of the country.
It was heart wrenching what other people were going through, right in front of your face. People were dying who worked on the front lines, in grocery stores, in gas stations. People who can't afford not to go to work. 
It got very heavy. And then, the protests and sending in the National Guard to [control] innocent people who were just trying to protest injustice. Putting curfews out on the city.
I feel guilty for leaving L.A; the fact that it's so beautiful here. I should be fighting for something, or helping somewhere that needs it more, rather than being in this paradise. I'm very conflicted.
---
What good things have come from this period in terms of the way you or your bands work?
Everyone, no matter how much they may have complained about being on the road in the past, has realized how much they miss playing shows (because of the personal connections they get with their fans at live shows). 
"With everyone being stuck wherever they're stuck, 100% of the artists that I manage have just turned to creativity. There's no touring to distract them."
The other thing is, without touring, everybody has been able to take a breath and think about other ways they can get in front of their fans, or make more music. 
With everyone being stuck wherever they're stuck, 100% of the artists that I manage have just turned to creativity. There's no touring to distract them.
---
What was your biggest challenge during 2020?
I can't stress enough how terrifying it was at the beginning of this pandemic when we were in Los Angeles, and [were] responsible for the life and death health, potentially, of 60 people from around the world.
"I can't stress enough how terrifying it was at the beginning of this pandemic when we were in Los Angeles, and [were] responsible for the life and death health, potentially, of 60 people from around the world."
Trying to get them home safe and being responsible for all these humans who work so hard for us all the time, and the band too. We were all out in a place that most of the people don't live in, and shit was really starting to get dangerous.
It's not something I ever thought that I would have to deal with.
---
Photo credit: Andreia Lemos

Let's go back to the start of your career: How did you end up meeting the Electric Blue Acid Dogs, who became Mink Mussel Creek, who merged into all these different other projects: Tame Impala, Pond (pictured) etc.?
I was working at this little venue and there was another venue across the bridge called Mojos, which still exists to this day. I was there on a Monday night, sitting out in the back with friends.
I walked in to get drinks and I was absolutely mouth agape at this band. I stopped in my tracks. There were four of them [the Electric Blue Acid Dogs]. I can't even remember what the music sounded like, but when I was watching Nick Allbrook, in his pyjamas, I felt like I'd just witnessed something that was so aligned with my general sense of being.
[It was] like peace, love, punk, weird, brilliant and smart all at the same time. Nick's face was etched in my mind and I never stopped talking about them to people.
I'm not even sure of the timeline; how many months later it was, but I saw Mink Mussel Creek and I was like, "Oh my God. That's those guys!' They had become this five-piece band that was just so much more developed.
I started asking them to come and play shows in the basement where I worked. Nick's parents went to every show, so I'm pretty sure he was underage for quite a bit of it. It was Nick's mom who hassled me a lot to start managing them.
---
How quickly did you figure out your own approach to artist management?
I always had a bit of a punk ethos insofar as I've always sided with the artist against the establishment, or the labels, or whoever was trying to make money from them. It was us and it was them.
"I've never been a musician, but when I see creativity in such a genius form as I saw in these beautiful people, I just wanted to make sure it was always nurtured."
I've never been a musician, but when I see creativity in such a genius form as I saw in these beautiful people, I just wanted to make sure it was always nurtured. And then, to protect them at all costs from anything that could alter that or mar it.
A lot of things in the career of a musician aren't very fun. The press and touring can get very difficult. So making sure that I'm protecting them as much as I possibly could from that and then, sustaining that so they can be creative for as long as possible by making it financially viable if I can. That was just always the way.
---
Photo credit: Neil Krug

What was some of the advice you got from people in the industry around that time?
When Tame [Impala] first started touring, I went everywhere with them, because we'd never done this before. I wanted to see how it worked for them, if it was hard for them. You can't understand that from a distance.
I remember lots of people saying to me, 'You really need to spend more time at home in the office.' You know, 'You can get tour managers to go out on the road with the band.'
But it's not the same thing. I can't just [hire] someone in America [and trust] that they're going to do it right.
I also remember being told one time that letting Kevin produce his own album, then mix his own album, was the biggest mistake I was ever going to make as a manager.
"I remember being told one time that letting Kevin produce his own album, then mix his own album, was the biggest mistake I was ever going to make as a manager."
After Kevin's first EP, which was basically his bedroom demos, people told me, "He should have a producer." [The label] were throwing around all these huge names and Kevin got on the phone with a good few of them, but in the end, he decided he really wanted to [produce it for himself].
I obviously fought for that and supported [him]. Eventually, the label [Modular Recordings] let us do it, but people were just horrified. They were like, 'There's no way it's going to work.' But it did.
---
Speaking of the label – Tame Impala is signed to Modular [in Australia] which is owned by Universal. Why was that route chosen and how does it work, exactly
?
Glen Goetze (A&R at Universal Australia) found Kevin/Tame Impala on MySpace. He was an A&R for Modular Records and at the time Modular was the hippest label in Australia. Glen found Tame, and flew [Kevin] over to Sydney for a showcase.
We got a lot of other offers and we met with a lot of other people, but Modular was the one that stuck, and a lot of it had to do with Glen. Kevin and Glen still work so closely together on all of his music to this day; Kevin couldn't do it without him. Glen's absolutely brilliant.
He's the best person Kevin could have met for his career, so we very much thank Modular for that – but unfortunately we had some issues with the owner/founder of the label [Steve Pavlovic] which led to Modular actually dissolving. 
It exists only in name now because we are contracted to Modular / Universal Australia – now Island Records – and then we upstreamed to our choice of Universal labels in the US and UK. So we met with a bunch of people and chose John Janick at Interscope [in the US] and Jim Chancellor at Fiction and Caroline for the rest of the world. They've been excellent to work with on the last couple of albums.
---
How did Rihanna end up covering the Tame Impala song, New Person, Same Old Mistakes from the prior album?
I got a phone call from Rihanna's manager [Jay Brown] who said that she was just finishing up her album [Anti], they needed to do one more song and she wanted to do a cover of that. This was all, obviously, very under wraps so not many people knew that it was coming.
[Brown] said to me, "Please get us the stems within 24 hours. Also, can you please not tell anyone, not your publicist, not your label, because if she gets a hint that anyone's going to know that this is what she's going to do, she won't do it."
I didn't tell anyone, I got the stems from Kevin, and we sent them over within 24 hours. It was funny because her manager was like, 'Great, Okay, we'll get back to you.' And then the album came out a week later.
---
What impact did that have?
It was funny: the hip-hop and R&B world is huge, and we were still quite firmly rooted in the indie world at that point. Kevin hadn't done a lot of huge work with a lot of the people he has now [as a producer], and he was way less well known.
At the beginning, most people thought that was a Rihanna song; they had no idea that it was a Tame Impala song. Then people started finding out, and that really led people to discover Tame Impala, and people loved it.
[Anti came out] in early 2016 and we released [third album] Currents in mid-2015. Currents was incredible, like it just kept growing over the four years, nearly five years that Kevin had off.
---
Since then, Kevin's become an in-demand producer and has worked with many notable artists. His recent global DEAL WITH SONY/ATV speaks volumes about his potential in collaboration. What is it about Kevin that attracts those superstar artists to him and his music?
Kevin is very famous for his drum sound. The sounds that he gets are wanted by a lot of people and [his] bass lines are insane. His production in general really appeals to the hip-hop community. And his hooks – I mean, he's got everything.
---
Credit: Sam Kristofski

Why did you decide to launch Spinning Top as a record label when you did?
When Tame was happening, Pond couldn't happen. We had Nick [Allbrook] and Jay [Watson] (pictured, inset) playing in Tame Impala and obviously back in those days we toured a lot heavier than we do now. Today, can do shorter stints and get people home a little bit more because [Tame is playing] bigger shows. In those days, we couldn't afford to go home, so we would be out for a lot longer. 
So they were sort of giving Pond a little [enforced] break, and Nick and Jay had solo projects as well. Any record label that we talked to about doing anything [with Pond and its members] immediately wanted to capitalize on the Tame Impala stuff.
We just developed Spinning Top so they could put their records out without any pressure of having to do anything. If they didn't want to do any interviews they didn't have to, if they didn't want to do any touring, they didn't have to. They could keep their creativity going without any pressure over it all.
---
I read an interview with you from a few years ago and you said something to the effect of, "When I used to go on tour with the guys when they were younger, people would ask if I was their mom. If I was a male manager, they wouldn't ask if I was their dad." Can you tell us about that?
It was just a funny thing because, to me, Tame Impala look like a band. It wouldn't obviously mean that they would all have to be brothers; they didn't look like brothers, but I guess other people thought differently, and, just because I'm a whole bunch older than them, that I would be their mother and not their manager.
I thought, if it was the exact same situation and it was a male instead of a female, people wouldn't be like, 'Are you their dad,' just straight up. It would probably be like, 'Are you their manager?'
It's very strange, isn't it? It's just like some weird preconception, that a woman in a position of protectiveness or whatever, has to be a mother, not a manager or in some kind of professional capacity. It's certainly a recurring situation that I've found myself in.
---
Is that a mindset you ever encounter from professionals in the industry?
There definitely was some of that in the beginning. It may have also been to do with me and my inexperience; a lot of people looked at me like I might not be around long or make sure they treated me like I didn't know what I was doing.
For everybody in management and in the music industry in general, I mean, you don't know what you're doing until you do it. You've got to do it to actually get the experience, so you can't look down on anyone for not having experience.
My father is this tough old guy and we've always been very competitive, my family, in sports and things. I don't think he meant to, but he accidentally made me such a feminist.
From the time I was so small, he always told me that I could beat boys at anything I ever did in athletics, or class, or school. I was never made to feel like I was in any kind of position of inferiority because I was a woman; I grew up feeling that way, so if anyone ever did behave that way [towards me] I just really quickly dismissed it, because I thought they were an idiot.
I never took it as something [personal] against me; it was always the reverse. I was always taught to believe that we're equal in that sense or at I can least do better or beat any person of any sex. I feel very thankful and grateful that I was brought up in that kind of environment.
---
What's the secret to a long lasting artist/manager relationship with an artist?
I figured out a really long time ago that I work for the artist, they don't work for me. So my main goal is to ensure the artist's creative ideas are what drives everything.
"Success for me is realizing the value in the artists' vision and striving to make that vision come to fruition. And for them to be happy with the result."
Success for me is realizing the value in the artists' vision and striving to make that vision come to fruition. And for them to be happy with the result.
I'm constantly working to preserve and ensure the integrity of their work so they are inspired to keep creating art. That is a successful artist relationship to me.
---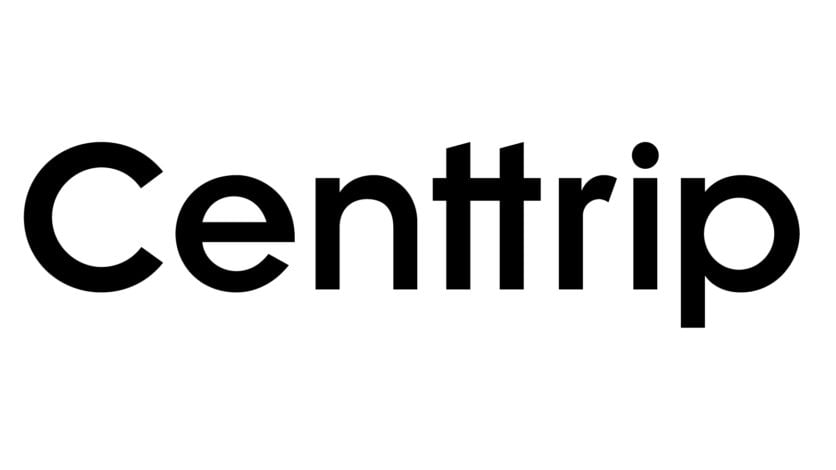 A specialist in intelligent treasury, payments and foreign exchange, Centtrip works with over 500 global artists helping them and their crew maximise their income and reduce touring costs with its award-winning multi-currency card and market-leading exchange rates. Centtrip also offers record labels, promoters, collection societies and publishers a more cost-effective way to send payments across the globe.Music Business Worldwide