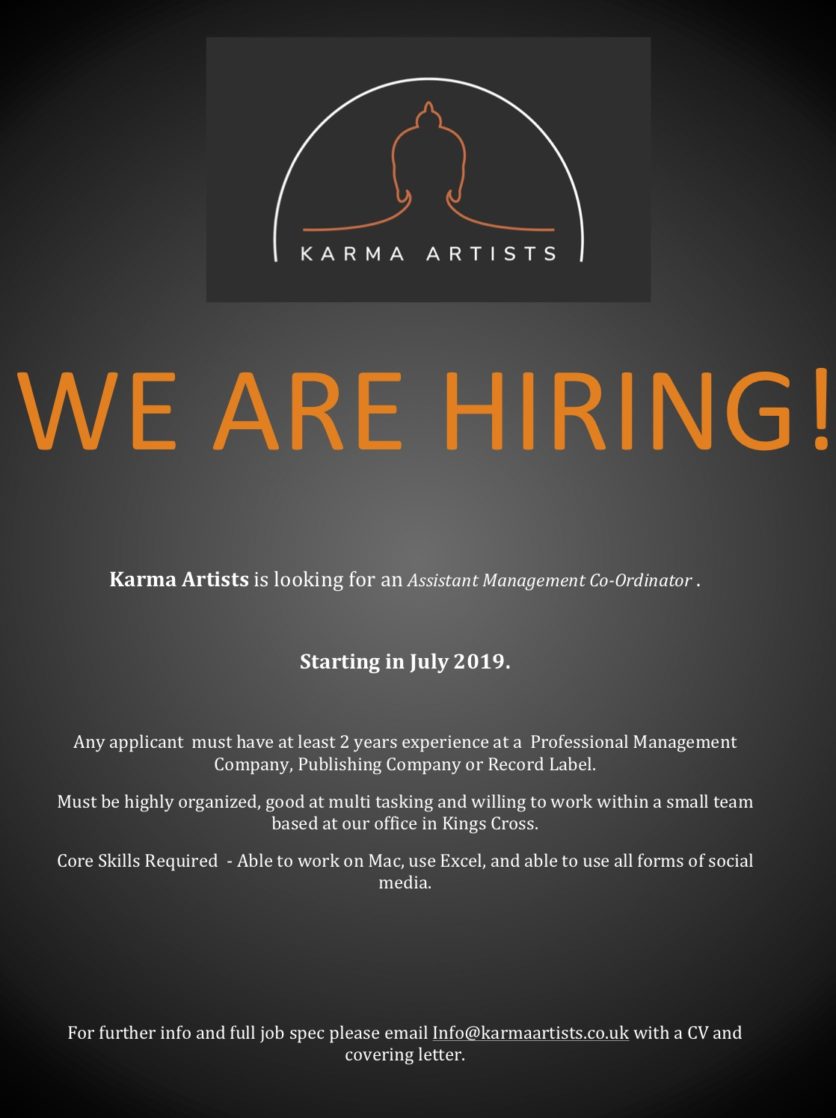 Personal Assisting
Diary Management for Directors.
Helping with Management Accounts , Admin and Payments.
Management Assisting
Working with artists live agents to confirm live events
Managing and creating outgoing Invoices
Being 'on call' for artist roster (e.g. receiving an out of office hours call from an artist etc)
Work with interns and ensure they have helpful tasks to work on
Keeping Website and social networks updated for Artists and Roster as needed.
Updating Producer Rosters show reels as required Maintaining Label Roster database
Keeping our artists and our roster diaries
Keeping Minutes for all internal meetings.
Skills Required
Attention to detail is key
Organisation
Initiative
Polite telephone and email manner
Ability to stay focused and to be proactive under pressure
Forward thinking
Proficient with Mac (MacBook Air provided by company)
Applicants must have at least 2 years experience working for a Professional Management Company, Record Label or Publishing Company.