The recorded music industry in Japan saw its overall income across physical and digital rise 1.1% in the first half of 2015, according to MBW calculations.
New stats from the RIAJ show that total digital income in the six months was up 5% year on year, to 22.9bn Yen (US $192m).
As previously reported on MBW, physical sales in this time period were up year-on-year, ever so slightly, from 128.8bn Yen (H1 2014) to 129.4bn Yen (2015) – both were worth just over $1bn.
That means the total market pulled in 152.29bn Yen ($1.27bn) in the six months to end of June this year – slightly up on the 150.67bn Yen ($1.26bn) accrued in the same period of 2014.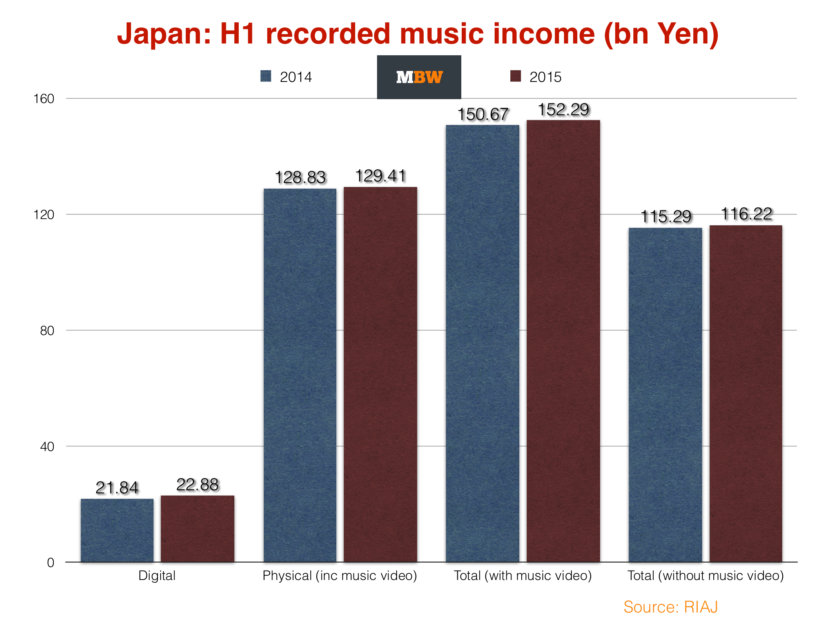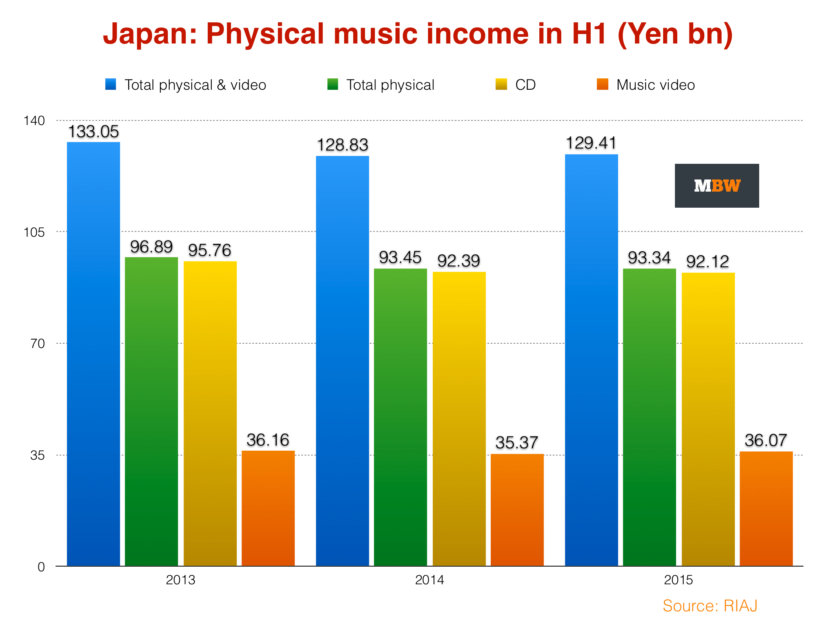 The RIAJ's new digital stats shine a light on the state of a market where physical still counts for 85% of total revenues.
Ringback tones fell by 23% in the first six months of 2015 to 1.56bn Yen ($13m), as single track downloads dropped 7% to 9.82bn Yen ($82m).
On the upside, album downloads grew 14% to 4.73bn Yen ($40m), as streaming subscriptions leapt up 43% to 5.04bn Yen ($42m).
As you can see below, subscription streaming now contributes more to Japan's recorded industry than album downloads.
However, let's put that growth in context: subscription streaming in the region is still a niche pursuit, making up just 3% of the overall H1 2015 market.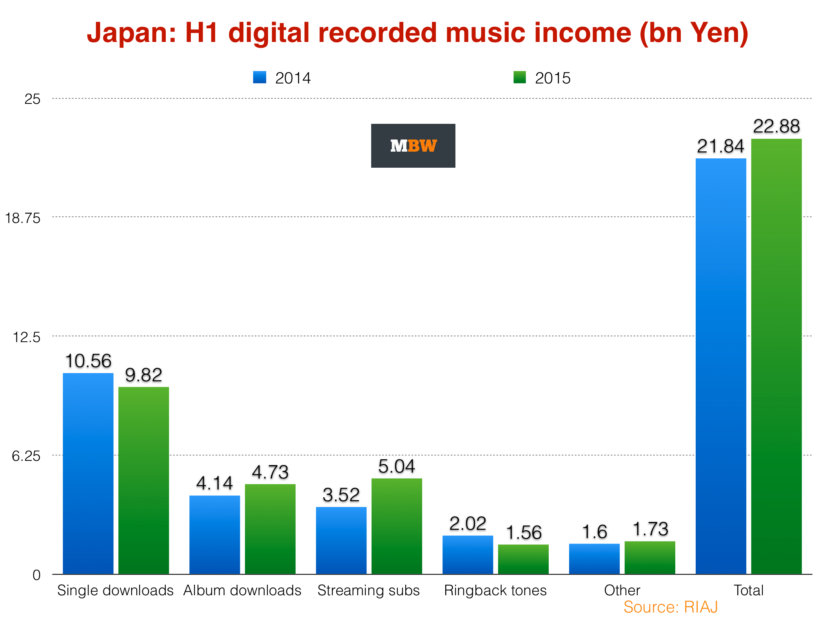 [Pictured: Bangtan Boys, whose 'For You' recently climbed to the top of the Hot 100 in Japan.]Music Business Worldwide