The world of neighbouring rights has a little bit of an image problem.
For some reason, people tend to see it as a tad old-world – especially compared to the future-making world of streaming.
Yet this oft-ignored segment of the music business is something every performer, manager and label should be paying very close attention to right now.
Because according to the latest stats, it's paying out more money than the likes of Spotify to recorded music rights-holders – and growing fast.
---
In a nutshell, neighbouring rights is the money owed when an artist or label's material is publicly performed, particularly on TV or radio.
The 'neighbouring' part refers to the fact that most countries' copyright laws only ensure public performance cash for songwriters – recorded music owners are commonly assumed to have the same right, and thus live 'next door' on the statute books.
Sorry; any talk of statute books is bound to sound a little dusty. Let's move onto something everyone finds exciting: filthy lucre.
---
According to IFPI's latest Global Music Report, public performance income for artists and labels grew 4.4% in 2015 to US $2.1bn.
That's not far off the size of on-demand streaming's total global payout in the year of $2.9bn – and bigger than the amount passed to labels and artists by subscription services, which hit $2bn.
(It's worth noting that artist collections, in addition to label revenue, was included in IFPI's neighbouring rights measurement and has now been added to previous years' data.)
Once again: Neighbouring rights is making more money for the recorded music business and its artists than the likes of Spotify and Apple Music.
"There is a very high potential and likelihood this market will grow in future."

Niels Teves, Fintage House
Not only that but, according to IFPI, the sector is now "one of the industry's most consistent growing revenue sources".
In fact, since 2010 recorded music's annual income from neighbouring rights has grown by a very promising $650m – up from $1.44bn.
It now accounts for 14% of the recorded music industry's global overall revenue.
And even that doesn't tell the full story.
---
For debatable reasons, IFPI does not include royalties from online US 'radio' streaming companies like Pandora in its figures – they are filed under 'other digital'.
This digital 'neighbouring rights' cash paid out by Pandora alone – and collected via SoundExchange – amounted to around $550m in 2015, according to MBW estimates.
If this cash was reclassified as performance income, then total neighbouring rights collections last year would have reached a whopping $2.65bn.
And even this figure doesn't convey the most exciting thing about neighbouring rights: it's bound to get a heck of a lot bigger over the next decade.
Fintage House acts as an agent for artists to maximise the amount of neighbouring rights cash flowing back from abroad – especially from countries that aren't overly delighted to be paying out millions for Anglo/American repertoire.
With clients including Bruce Springsteen, Faith Hill and Ed Sheeran (pictured, main), you've got to think it knows what it's talking about.
"There is a very high potential and likelihood this market will grow in future," says Fintage co-CEO Niels Teves. "More countries will introduce neighbouring rights and the newcomers will increase revenues."
Teves points out that it's usually easier for labels, with a wealth of resources and historic relationships, to leverage their power when it comes to collecting money – but for individual artists, things are often not so easy.
"A big frustration is that artists need to fight for their fair share [of neighbouring rights] and equal treatment," he says.
"A lot of societies think local and see agents such as ourselves as their opponents – [we think] that is wrong. We all have our unique roles."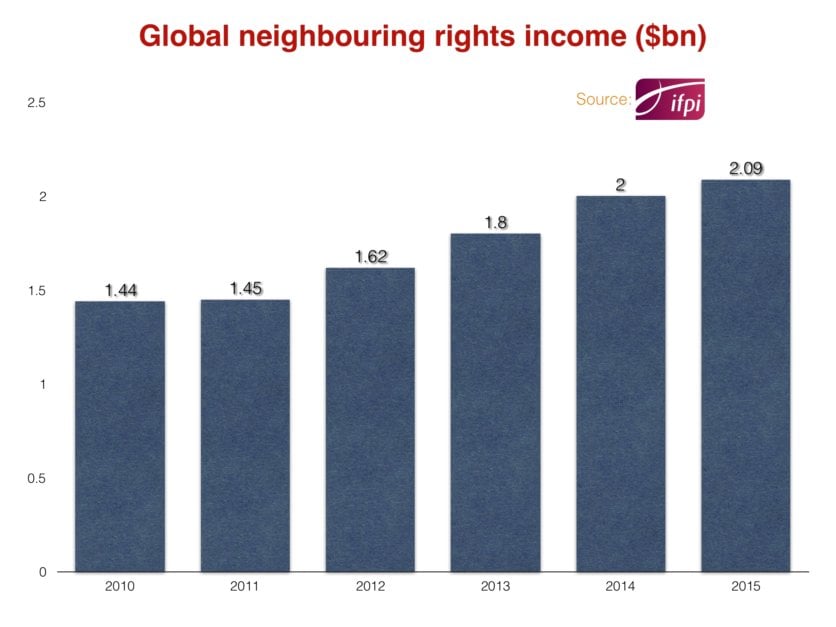 ---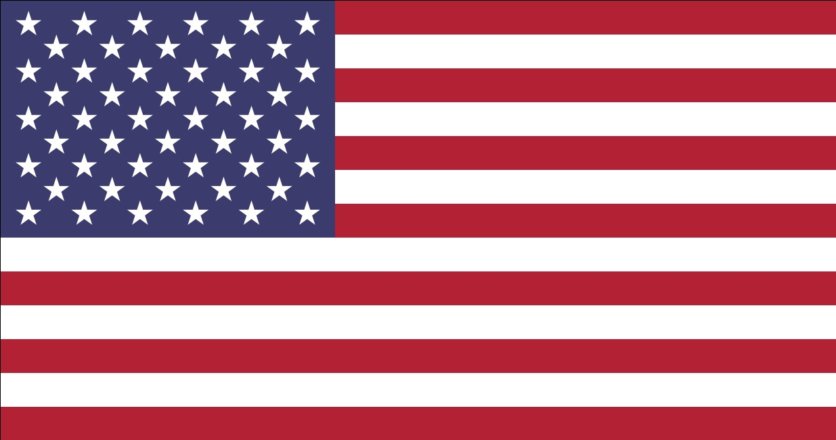 Okay. We need to speak about Uncle Sam.
Unlike every other developed country in the world, US law continues to block recorded music rights-holders from being paid royalties when their tracks are played on terrestrial radio and TV.
Here's some other countries that do the same: Iran, China, North Korea and Rwanda.
In the music business, this is something of an international embarrassment.
Serious lobbying efforts are now being made to alter that legislation in Washington – particularly via the Fair Play, Fair Pay act, backed by SoundExchange and the wider music industry.
If successful, neighbouring rights money will explode overnight.
"If the USA allowed public performance royalties, it could double the size of their annual market."

Niels Teves, Fintage House
"The US is clearly the biggest potential 'win' out there for neighbouring rights," says Fintage's Teves. "If they allow public performance royalties, it could double the size of their annual market."
Consider that the US is currently responsible (excluding digital radio) for just 16% of the world's neighbouring rights income – followed by the UK (13%), France (11%) and Germany (9%).
Yet in nearly every other category of revenue in the music business, the US is way out in front.
According to IFPI, last year the States generated 33% of the global recorded industry's total income, while in terms of digital revenue alone, the country claimed 49% of all money.
Clearly, in neighbouring rights terms, a lot of potential currently lies unfulfilled.

---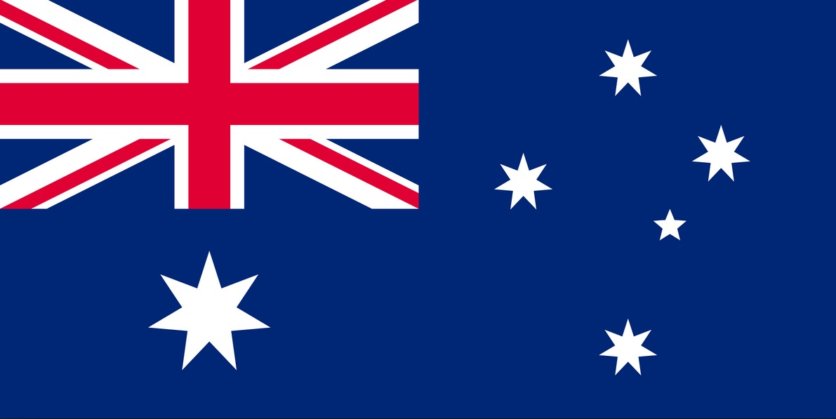 Australia is another territory that could soon be coughing up far more in neighbouring rights cash for labels and artists.
The country imposed a statutory royalty cap decades ago, which still stands today but is coming under increasing pressure: IFPI argues it is "forcing the recording industry to subsidize Australian broadcasters".
Elsewhere, Latin America and the Caribbean are showing real potential.
According to IFPI, performance royalty collections were up were up 3.2% in the Caribbean last year to $217m.
Although this slowed from the 12.6% growth seen in 2014, that year included hefty one-off litigation settlements from broadcasters.
Meanwhile, Asia is completely underdeveloped, with acres of room to grow.
Although the continent's neighbouring rights output grew by 1.5% last year, performance payouts for recordings still don't apply in China at all – and there's no public performance payouts in Japan.
---
Fintage's Teves points out that there's one other major untapped area of income for neighbouring rights owners: a particularly controversial one.
"We mustn't forget the services like Spotify and YouTube," he says.
"There is a lot to say for the argument that playlists and/or streaming channels are not 'on-demand' but more like a radio station, for which reason artist neighbouring rights should be due."
Teves acknowledges this a complex argument: one which, if successful, would ultimately mean labels having to share more of their streaming revenue with artists.
"Many boards of neighbouring rights societies are split [unevenly] between labels and artists."

Niels Teves, Fintage House
"Many boards of NR societies can't make a move here as the power is split [unevenly] between labels and artists in a lot of cases," he adds.
Yet it's a fight some in the neighbouring rights world are determined to win – especially if streaming services continue to nibble away at traditional radio's audience.
Clearly, there is plenty more money to be found in neighbouring rights right now; and plenty of potential sources for more of it in the future.
It might not grab as many headlines as streaming, but in a transitional world where music biz good news stories are sometimes hard to find, this one's a solid gold fairy tale.Music Business Worldwide